Email Copy Analyzer
Increase engagement on your cold emails by improving deliverability and readability
Want to try this out for yourself? View this page on a wider screen.
The two biggest killers of any cold email campaign are:
1
Emails that get caught by spam filters or promotions tabs.
2
Emails that are hard to read.
The Mailshake email copy analyzer tool helps you tackle both.
How it works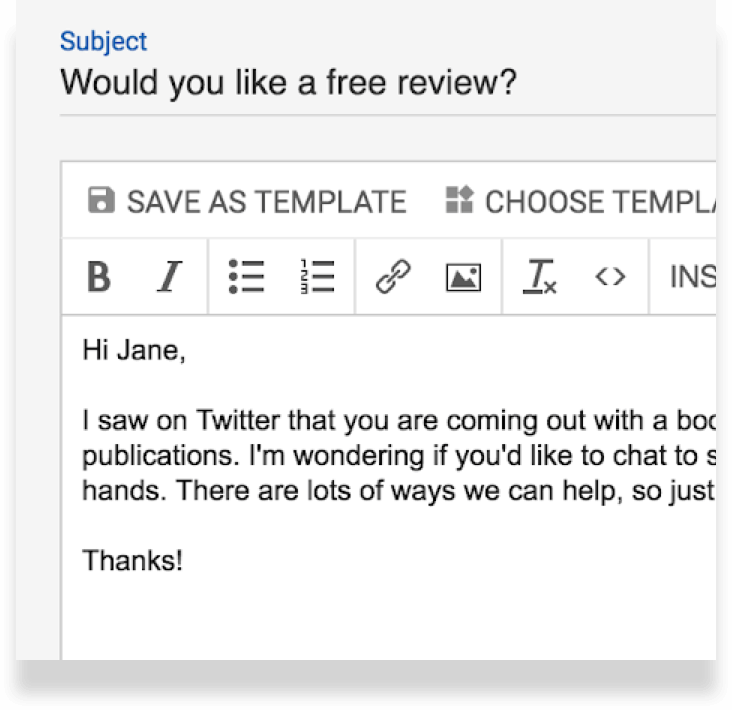 Write your email in the text box exactly as you plan to send it in your campaign.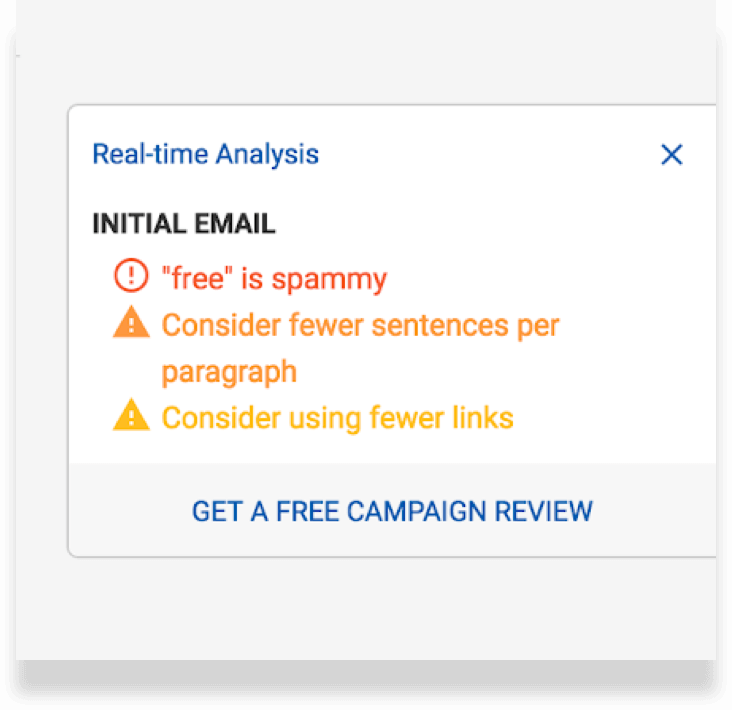 We'll analyze copy, length, and links to give you specific recommendations of how to improve deliverability and readability.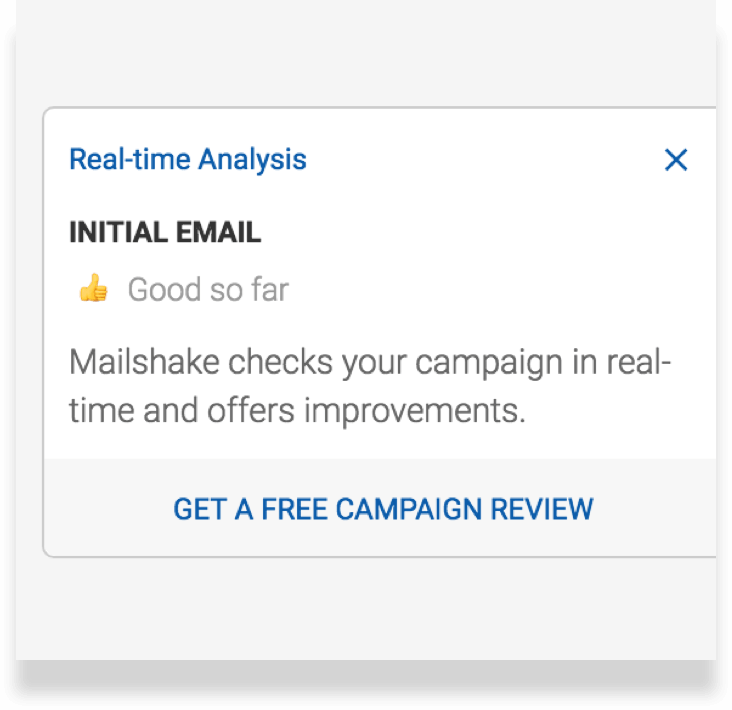 Tweak your copy and structure until you see the thumb up. 👍