Whether you use cold email to find sales leads, connect with influencers, build your personal brand, find mentors, or grow your network, there's no underestimating its power.
Cold email is one of the best sales channels you can add to your business. When done well, it can generate a huge response rate to your inquiries (see the 29 percent rate Kyle Gawley achieved).
Unfortunately, most people don't do cold email well. After the Mailshake team reviewed hundreds of cold email campaigns to increase their effectiveness, we've learned why some people don't reach their campaign goals.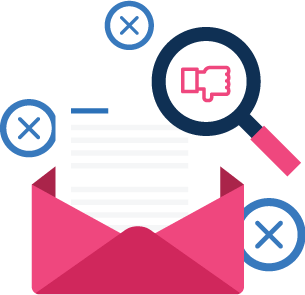 They don't do the research that's necessary for cold email success.
They use personalization in a way that's artificial (or, worse still, creepy), rather than motivating.
They don't send at the frequency needed to make an impact.
They don't commit to improving their writing, following up as needed or measuring their performance in order to reach their goals.
Writing good outreach email isn't rocket science. There are proven formulas you can leverage, as well as lessons you can draw from other digital marketing disciplines, such as conversion rate optimization and ad copywriting.
There's no substitute, however, for doing the work.
Over the next 8 lessons, we'll show you how to turn theory into practice, tapping into existing cold email best practices and deploying them in a way that's both efficient and effective.
We cover everything you need to complete your journey from novice to master cold email outreach performer right here.
Get this MasterClass delivered to your inbox.