Practical Prospecting Podcast from Mailshake
Practical Prospecting Podcast from Mailshake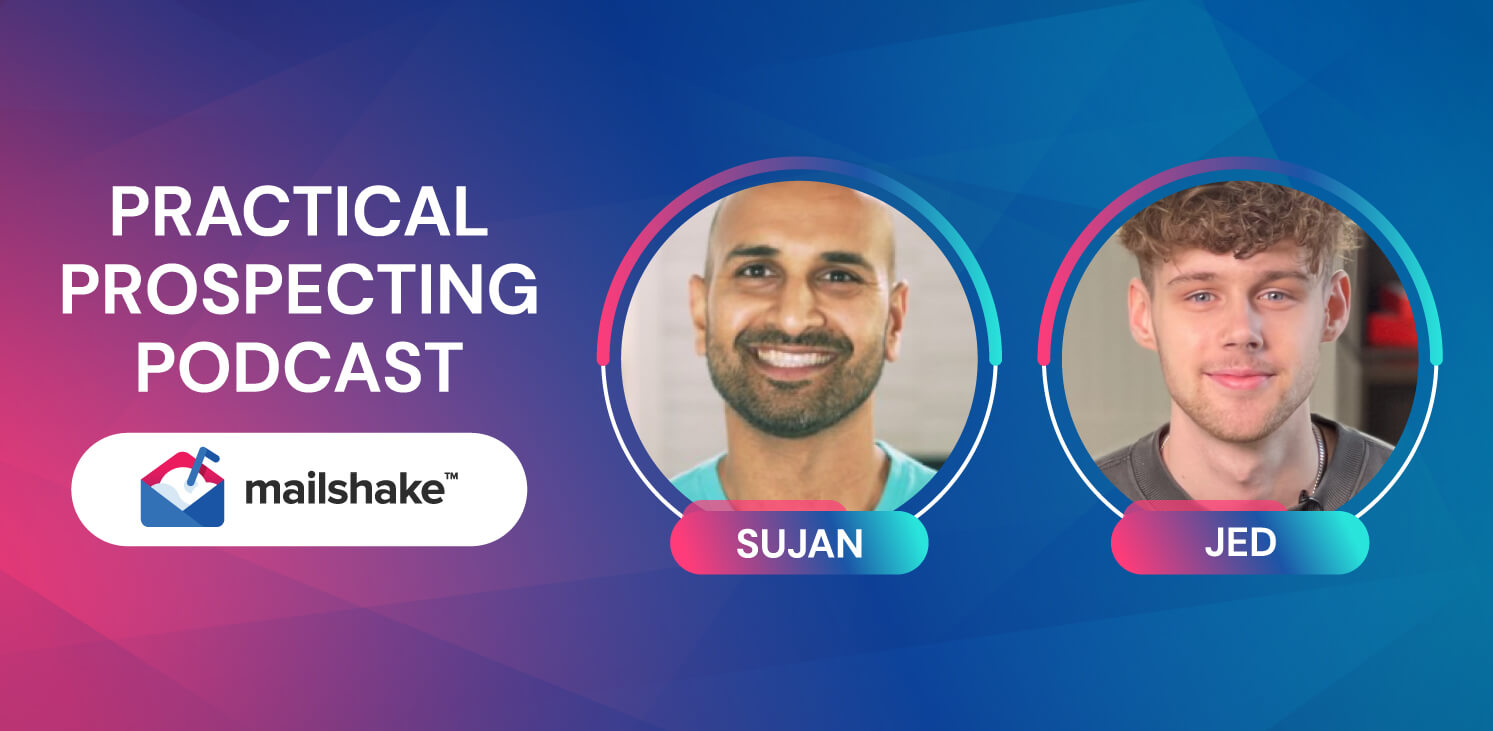 Welcome to the Practical Prospecting Podcast! In this podcast we will share practical tips on how to improve your outbound methods.
Our host Jed Mahrle will be sharing his years of experience in sales, and will provide you with actionable steps that you can use to boost your outbound productivity and success. He will be joined on the podcast with our co-founder Sujan Patel, who has over 15+ years experience in SaaS.
We're doing this especially for SDRs and outbound teams but anyone interested in sales will benefit from this.
Stay tuned for more exciting episodes and subscribe from the different platforms below:
Spotify
Apple Podcasts
Google Podcasts
Anchor
Previous Podcast Episodes
1. This Question Got Me 3 Demos in 1 Day
5. What the Best Sales Reps Do
6. How To Beat the Goliath in Your Space
8. Messaging Strategies to Engage Prospects
9. Getting Referrals from Your Customers
10. Cadence Strategy 
11. Moving from Sales Rep to Manager
12. Bottom Up Sales Strategies
13. Email Templates for Higher Conversion Rates
17. Q & A Episode
20. 3 Tips to Boost Reply Rates
21. Getting Practical with Julia Carter
22. 2 Resources to Be More Efficient in Sales
23. Use Your Product to Book More Meetings
24. How to Get the C-Level's Attention
25. Getting Practical w/ Kevin Hopp
27. 3 Ways I Use LinkedIn Sales Navigator pt 2
29. Steal These 9 Cold Email Frameworks
30. How Juston Warthen booked 530+ meetings in 6 months
31. How to use AI In Your Sales Process
33. 7 Tips to Help You Understand How Buyers Think
34. How Jordan Crawford uses ChatGPT to automate cold emails
35. Change This One Thing in Your Emails
36. How To Book Demos on Autopilot
37. Cold Email Hot Takes with Justin Chi
39. Sending Gifts to Prospects with Kris Rudeegraap
40. Closing Inbound Sales Prospects
41. Time Management for Sales Reps