Practical Prospecting Podcast from Mailshake
Practical Prospecting Podcast from Mailshake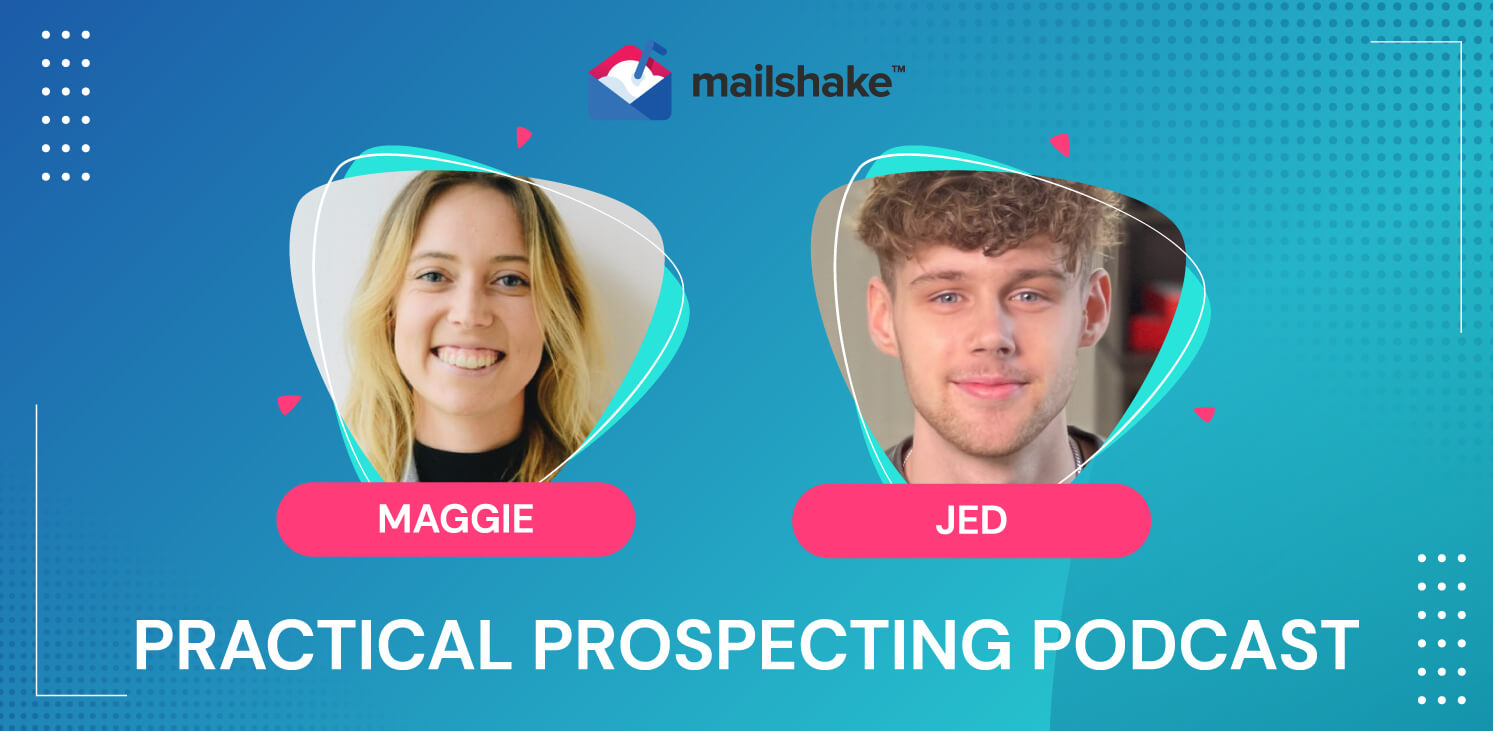 Welcome to the Practical Prospecting Podcast! In this podcast we will share practical tips on how to improve your outbound methods.
Our hosts Jed & Maggie will be sharing their years of experience in sales, and will provide you with actionable steps that you can use to boost your outbound productivity and success.
We're doing this especially for SDRs and outbound teams but anyone interested in sales will benefit from this.
Stay tuned for more exciting episodes and subscribe from the different platforms below:
Spotify
Apple Podcasts
Google Podcasts
Anchor
Previous Podcast Episodes
1. This Question Got Me 3 Demos in 1 Day
5. What the Best Sales Reps Do
6. How To Beat the Goliath in Your Space
8. Messaging Strategies to Engage Prospects
9. Getting Referrals from Your Customers
10. Cadence Strategy 
11. Moving from Sales Rep to Manager
12. Bottom Up Sales Strategies
13. Email Templates for Higher Conversion Rates
17. Q & A Episode
20. 3 Tips to Boost Reply Rates
21. Getting Practical with Julia Carter
22. 2 Resources to Be More Efficient in Sales
23. Use Your Product to Book More Meetings