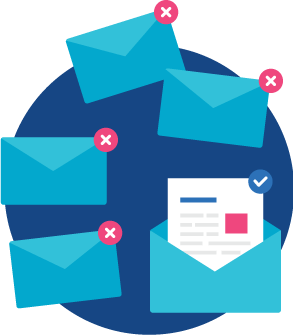 Everyone sends emails that don't get responses – it's almost a rite of passage for doing business in the digital age. Unfortunately, most people give up after a single attempt to reach out. In fact, ​70% of salespeople give up entirely if they don't get a reply to their first email.
Mastering the art of follow-up emails is a power that shouldn't be underestimated. It can connect you with influencers, start conversations with sales leads, grow your network, find you mentors, build your personal brand, and on and on.
It's crucial that you don't give up after one try, because it's proven that tenacity in sales will get you results. In fact, 80% of prospects ​say ​no ​at least four times​ before saying ​yes​. That means that those who follow up a minimum of five times are ending up with 80% of the sales.
It's clear that following up consistently is essential, but there's still a lingering question:
How do you do it properly?