Increase Response Rate with Automated Follow-Ups
Build follow-up emails that get automatically sent to recipients who don't open or engage with your first email.
Included in all plans. Starting at $59 / month.
Save time by building automated follow-up messages into your cold email campaigns.
It's not always easy to remember to follow up with recipients after you send your initial cold email. Mailshake helps you boost productivity and drive more engagement by allowing you to add automatic follow-ups to your outreach campaigns. Each follow-up can be a new email or a reply to a previous message, and they'll stop sending when your recipient takes one of the actions you specify (such as replying).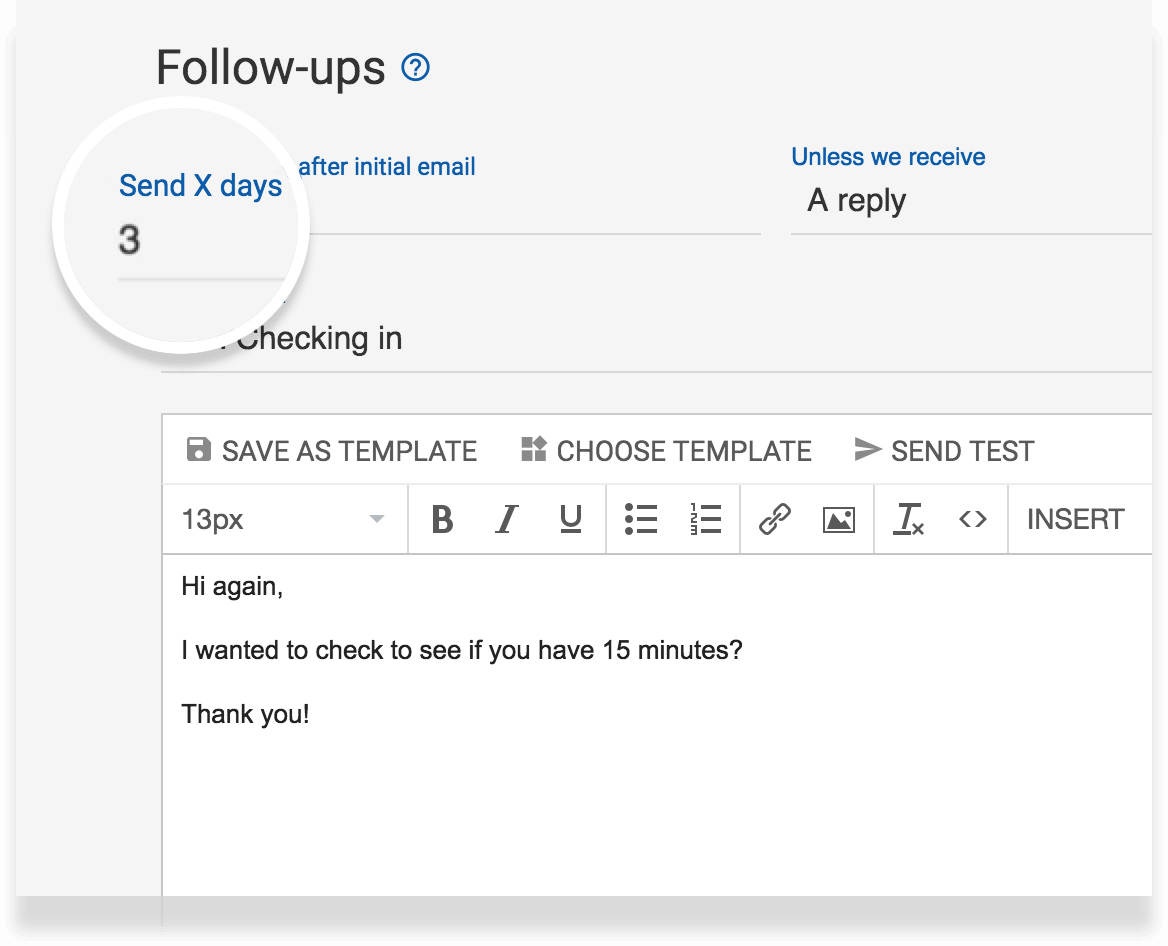 Boost reply rates by choosing from a handful of existing email follow-up templates.
With Mailshake, you don't have to worry about deciding what to say in the follow-up emails that you send to cold contacts. Instead, you can choose from a handful of proven, pre-crafted email body templates that we have created based on industry research and actual testing. By using email copy that has already been shown to be effective, you can spend your time adding personalization, rather than having to start from scratch every time.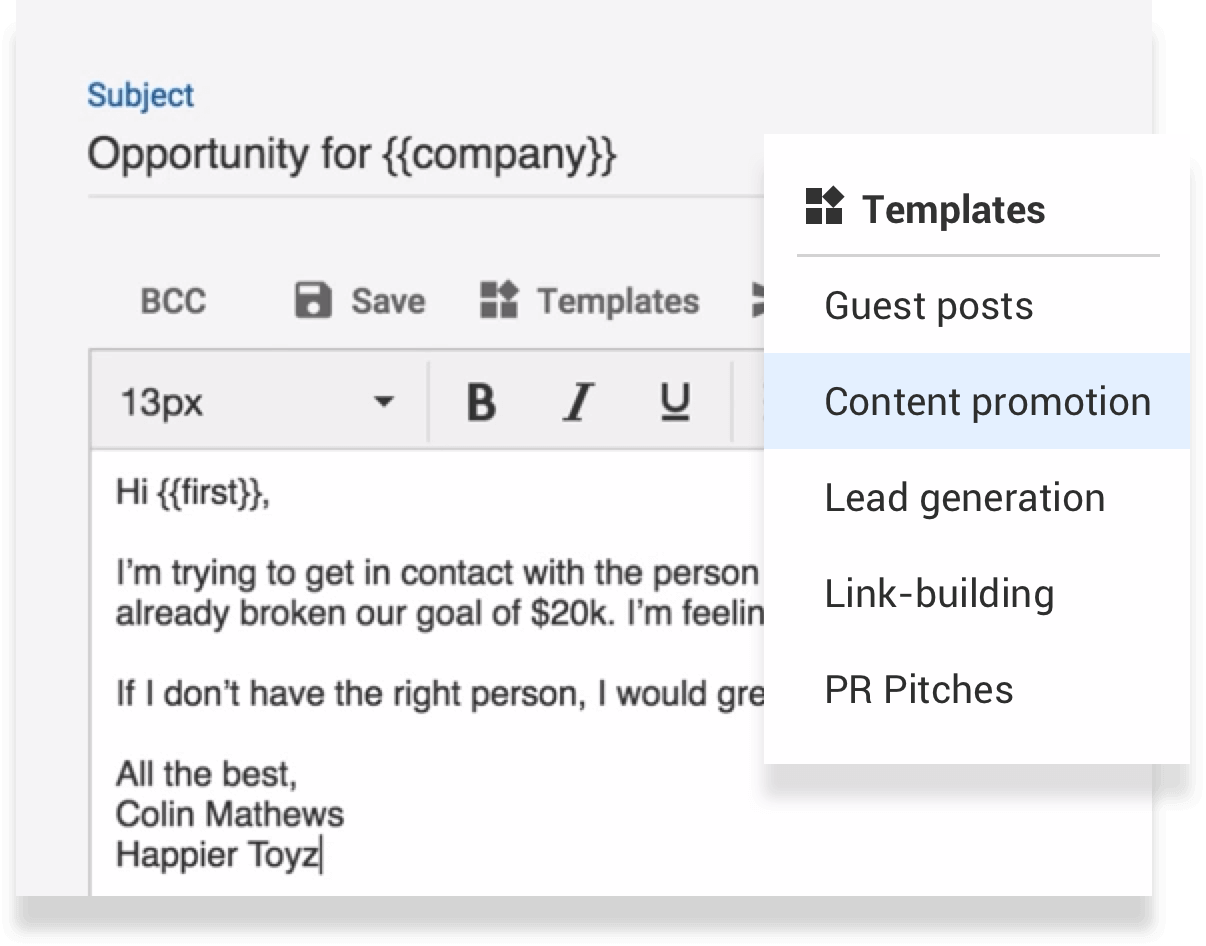 Send trigger-based follow up emails.
Mailshake makes it easy to send trigger-based email follow-ups. Built right in is the ability to send emails when recipients click a link in one of your campaign emails. With a little help from Zapier you can take this even further. Trigger emails when recipients book a meeting with you, submit a form, or when the status of a lead changes in Salesforce®.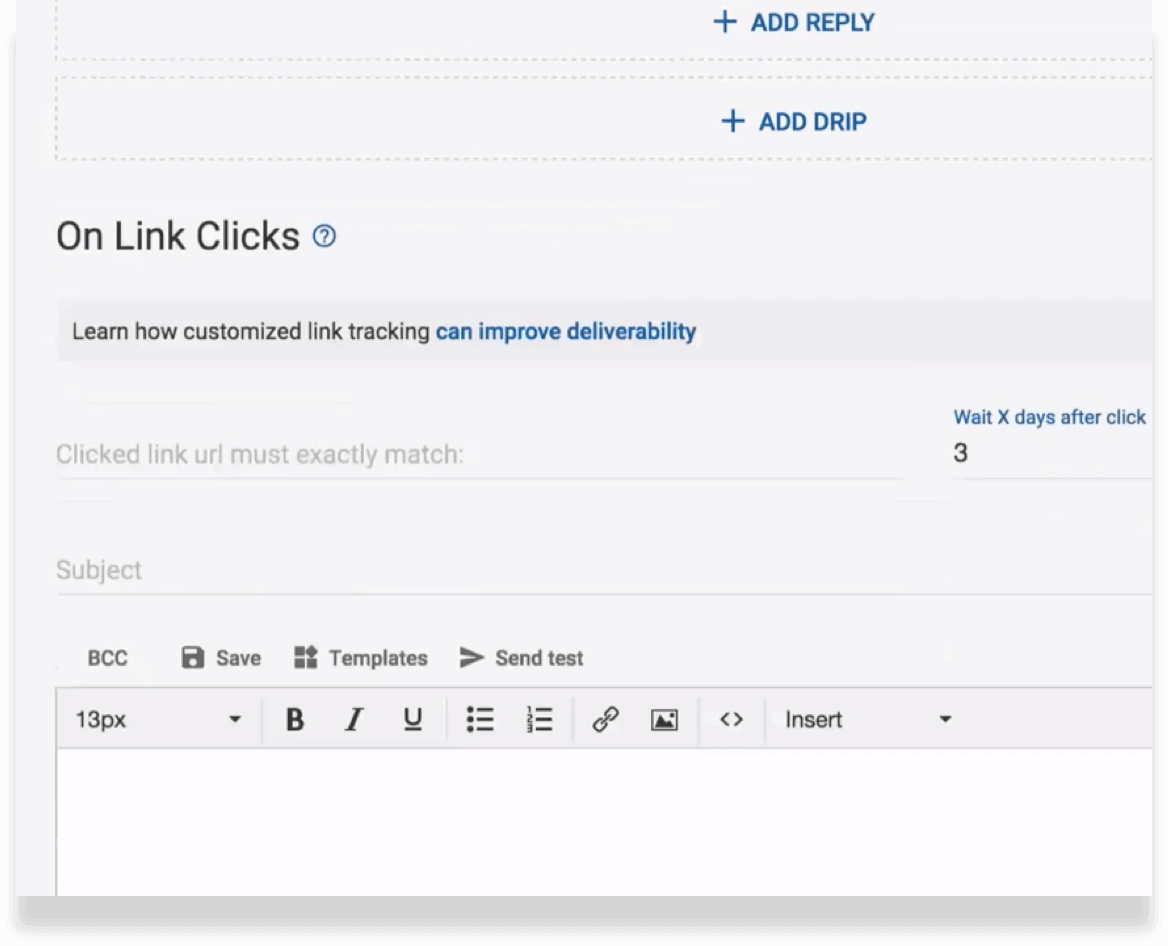 Follow-up with more than an email.
Set up tasks within your sales sequences to connect with prospects over the phone and on social media. Mark them as completed to continue the automated sequence.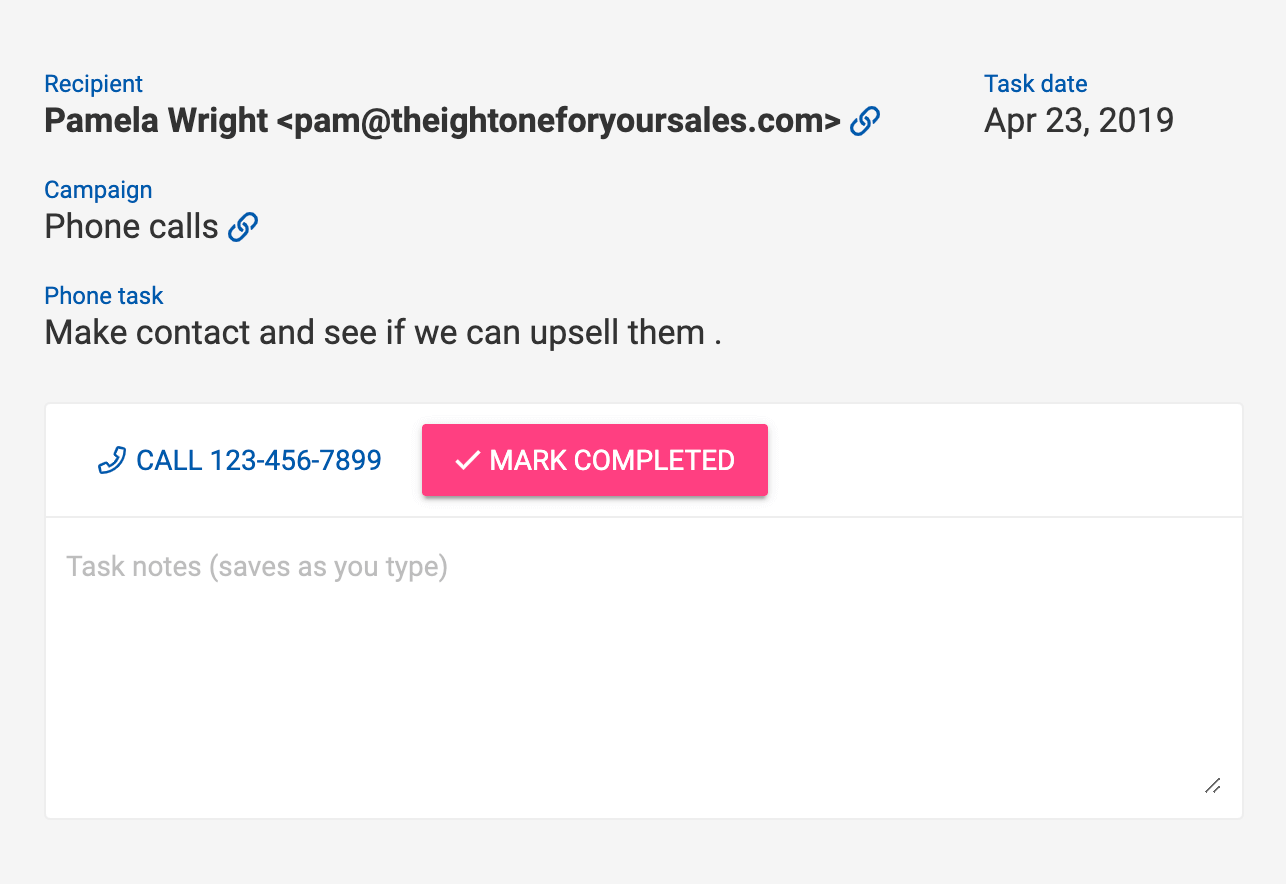 See what you're missing out on.
Our happy customers have sent over -- emails using Mailshake.
Start Saving Time
Mailshake

was
built for salespeople.