Slack Native Integration with Mailshake
Keep your whole team in the loop by sending replies from Mailshake campaigns into Slack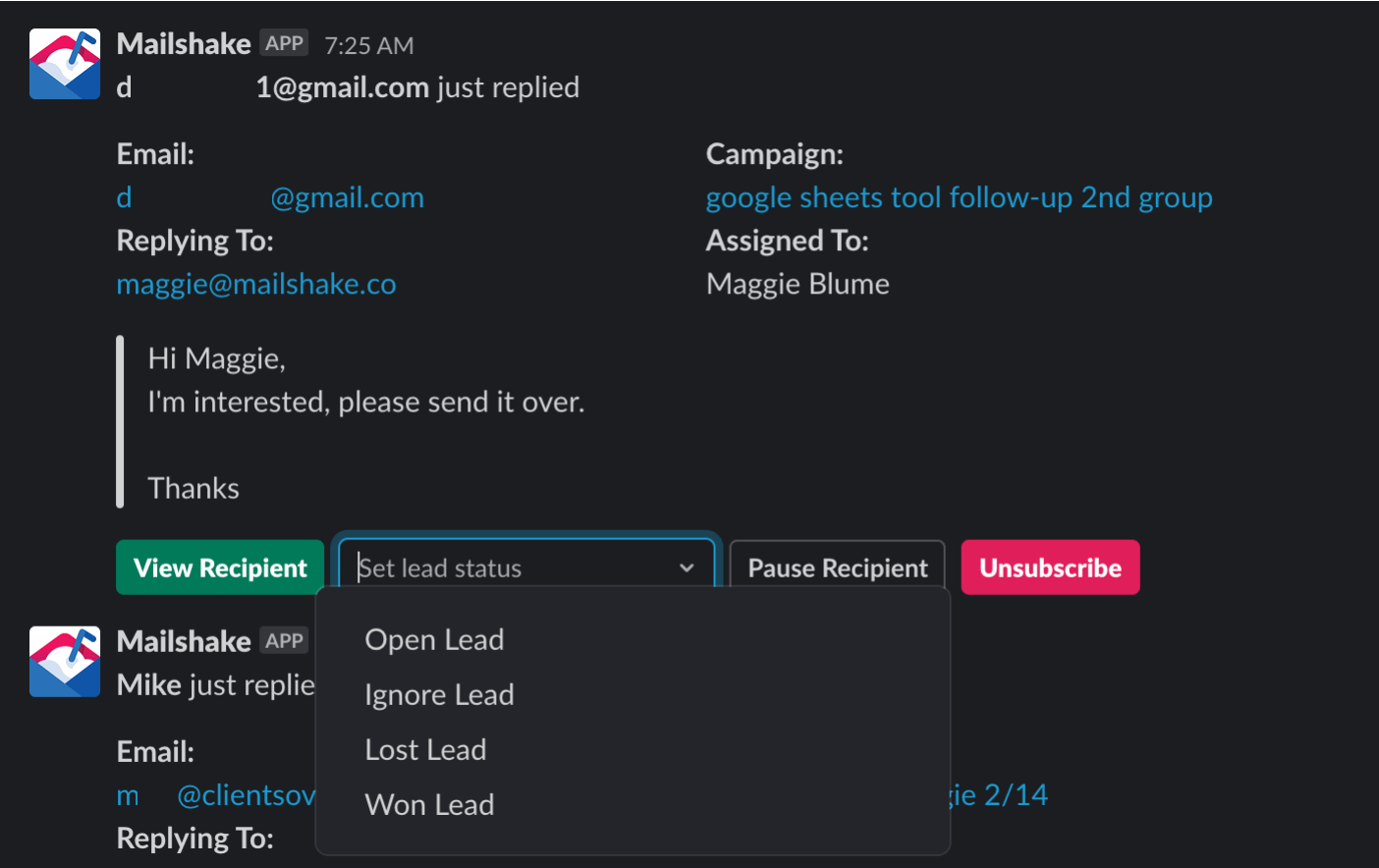 How Mailshake + Slack gives you more control over your sales process
Sales and marketing teams live in Slack. Mailshake makes it so you don't have to leave the app you spend the most time in to keep control over your outreach campaign.
WIth Mailshake's native integration with Slack, you can track active campaigns by sending all replies and new leads from Mailshake into a Slack channel. Share the channel with your team so they can follow the success of your campaigns.
Additionally, you can update the status of a prospect from Slack, without having to enter into the Mailshake app at all. Change their lead status, unsubscribe them from your account, or pause a recipient based on their response.
Book a demo to learn more about how Mailshake's native integration with Slack can help you and your team manage and keep track of your campaigns.