Vidyard Native Integration with

Mailshake
Humanize your cold emails and generate more leads by
embedding Vidyard videos into Mailshake emails
Coming Soon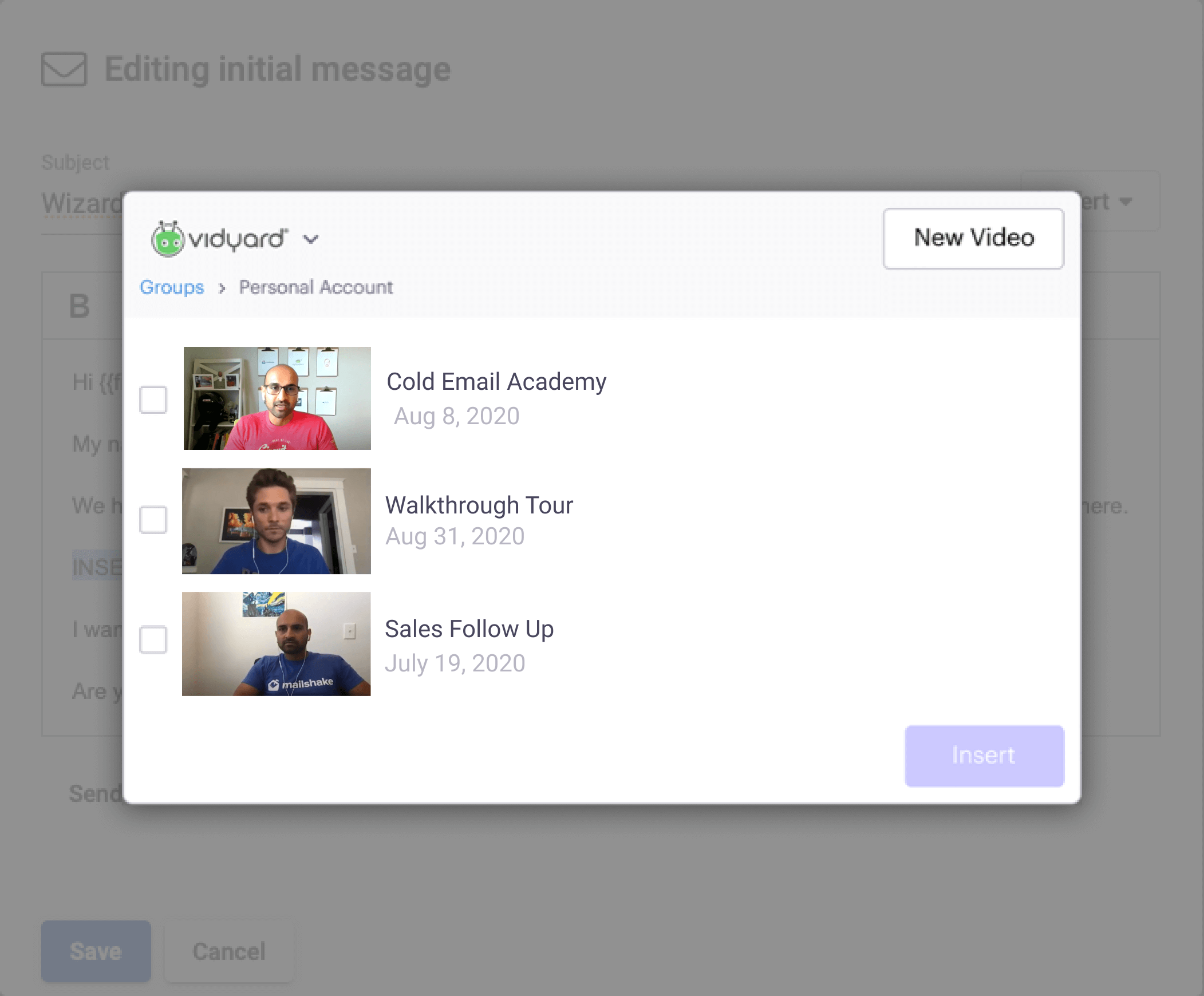 How Vidyard
integrates with Mailshake
"Mailshake is easy to use and set up. A reliable program that gives you flexibility when creating an outreach campaign."
Mailshake's native 2-way integration with Vidyard helps you:
Send more personalized, effective outreach emails

Easily access your Vidyard library and insert them in your Mailshake campaigns
Frequently
Asked
Questions
Do I need a Vidyard account?

Yes. Vidyard offers free accounts that will work with your Mailshake campaigns. They also offer paid plans that add additional features and advanced analytics.

Will my videos play directly in the email?

Unfortunately email does not support video. Vidyard will automatically create an animated gif with a play button on it to encourage viewers to click the image. This will open a browser window where the video will automatically start playing.

What if users have images turned off?

When you place a video in an email, Mailshake will automatically insert a full backlink to your video in case users do not allow images in their mail clients.