Damian Thompson is the co-founder and Chief Customer Officer of ​LeadFuze​, and he's a first-rate sales professional who's been selling software solutions since the mid-90s. Damian's a big fan of business development, so he's no stranger to follow-ups.
Here's what he had to say:
Have a Process [01:39]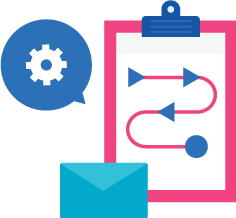 Some people have the whole "follow up until you die" kind of mentality. I disagree – there's definitely a time to turn it off. But in terms of 99% of the sales reps I know, they actually don't follow up enough. They quit very early, which is a mistake.
"You can't follow up too much in the earlier part of an engagement."
"Follow up until it hurts" is the way to do it. You'll know when you reach that point, too. You'll tell yourself, "This is the last time I ​should follow up" – and you should follow that intuition.
Like all things in sales, the more you can turn it into a process, the more success you'll have. Don't just wing it and follow up randomly. Have a process, whether that's a 2-touchpoint or a 10-touchpoint system. Have tools, like a CRM, do the thinking for you. You should have a process, have it mapped out, and actually follow it.
The Omni Channel Approach [03:07]
The new sales follow-up playbook at LeadFuze is all about being ​omni-channel ​and adding more​ touchpoints. Here is a sample breakdown of the first four days:
Day 1: ​Reach Out with Personalized Video
Ideally, we want to qualify them within an hour of signing up, and within the first 24 hours they'll be sent a short ​personalized Loom video​.
Day 2: ​Add Them on Social
Typically LinkedIn is the go-to platform, but other social media platforms aren't off the table. Social can be huge once that relationship has been established so you can stay top-of-mind for that lead.
Day 3: ​Send A Personal Email
Do a little research about them and their company, and craft a compelling value-driven cold outreach email.
Day 4: ​Pick Up The Phone and Call Them
A phone call is typically the goal with cold email outreach, and it should be part of your omni-channel touch process.
Ditch Expectations and Passive Aggressiveness [05:13]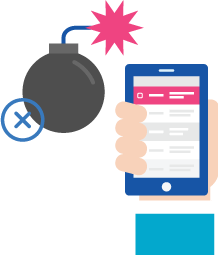 Many sales reps use a passive-aggressive tone that has entitlement or expectations attached to it. That shows a misunderstanding of the prospect's role.
"When you're writing a response to someone or engaging them on the phone, it's your responsibility to get them excited. It's not their responsibility to do what you want them to do."
Avoid phrases like these if you want to avoid sounding passive-aggressive:
"I'm following up because you havent responded to me yet."
"Hey, I see you haven't done this yet."
"Just checking in."
"Touching base."
"I know you're busy and I don't want to waste your time."
These phrases have zero purpose, come off as wasteful, and are inconsiderate of the prospect's time. Don't write a paragraph about how you're not going to waste their time. Instead, get straight to the point.
Craft a Personalized Follow-Up Email [09:31]
With everyone using email marketing these days, it's hard to rise above the noise and grab attention. The key to overcoming this hurdle is personalization. Spending ample time learning about a prospect allows you to craft a special email that resonates with that person and helps you stand out above the crowd. You've got to find commonality or a shared experience that resonates with the prospect.
Obviously, this process isn't scalable. However, you can use a system like ​Mailshake ​or LeadFuze to ​start​ the conversation. Then, once they start engaging, you can personalize those follow-ups.
Be Different [14:44]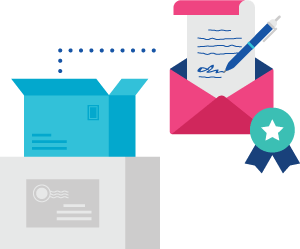 After chatting via email with a prospective vendor last year, I arrived at the office to find a physical package had been sent by the sales rep. It included a handwritten message that referenced the conversation we were having. That ended up really sticking out among all the other vendors vying for my attention.