New! Call History Panel Added to Mailshake Dialer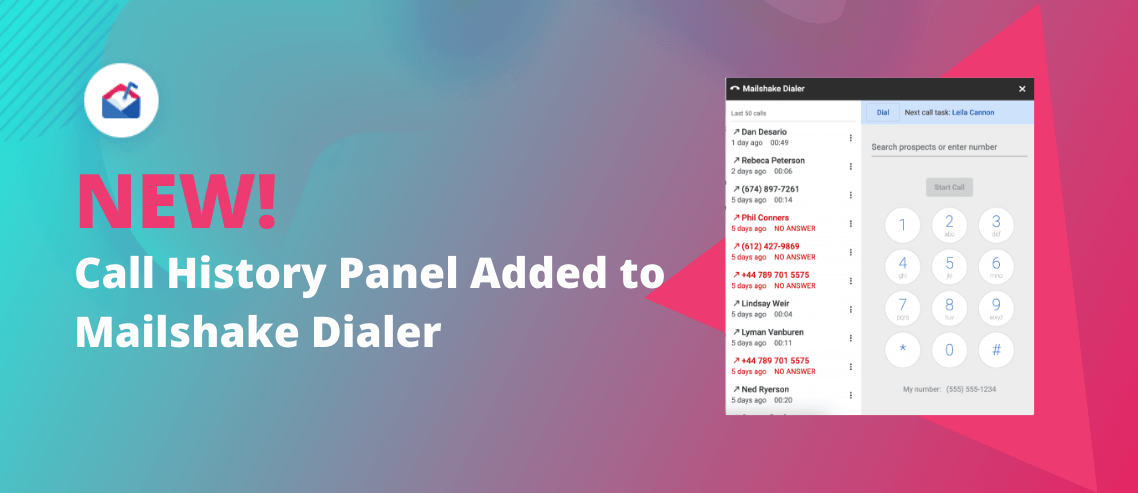 Tracking your call activity is crucial. You need quick access to your call history and recent recordings so you can plan your calls for the day and see your productivity over time.
That's why everyone on our Sales Engagement plan now has access to a Call History panel where you can view detailed info for up to 50 of your most recent calls through the Mailshake Dialer—all in one convenient location.
This means you no longer have to search through your prospects or track your call history manually.
Each call in your history will show the following:
Timestamp of when that call was placed
Duration of the call
Whether or not a recording was made
If there is a recording, you'll see a play button next to the call duration. Click on the play button to go to the Notes/Calls tab of that prospect and listen to the recording.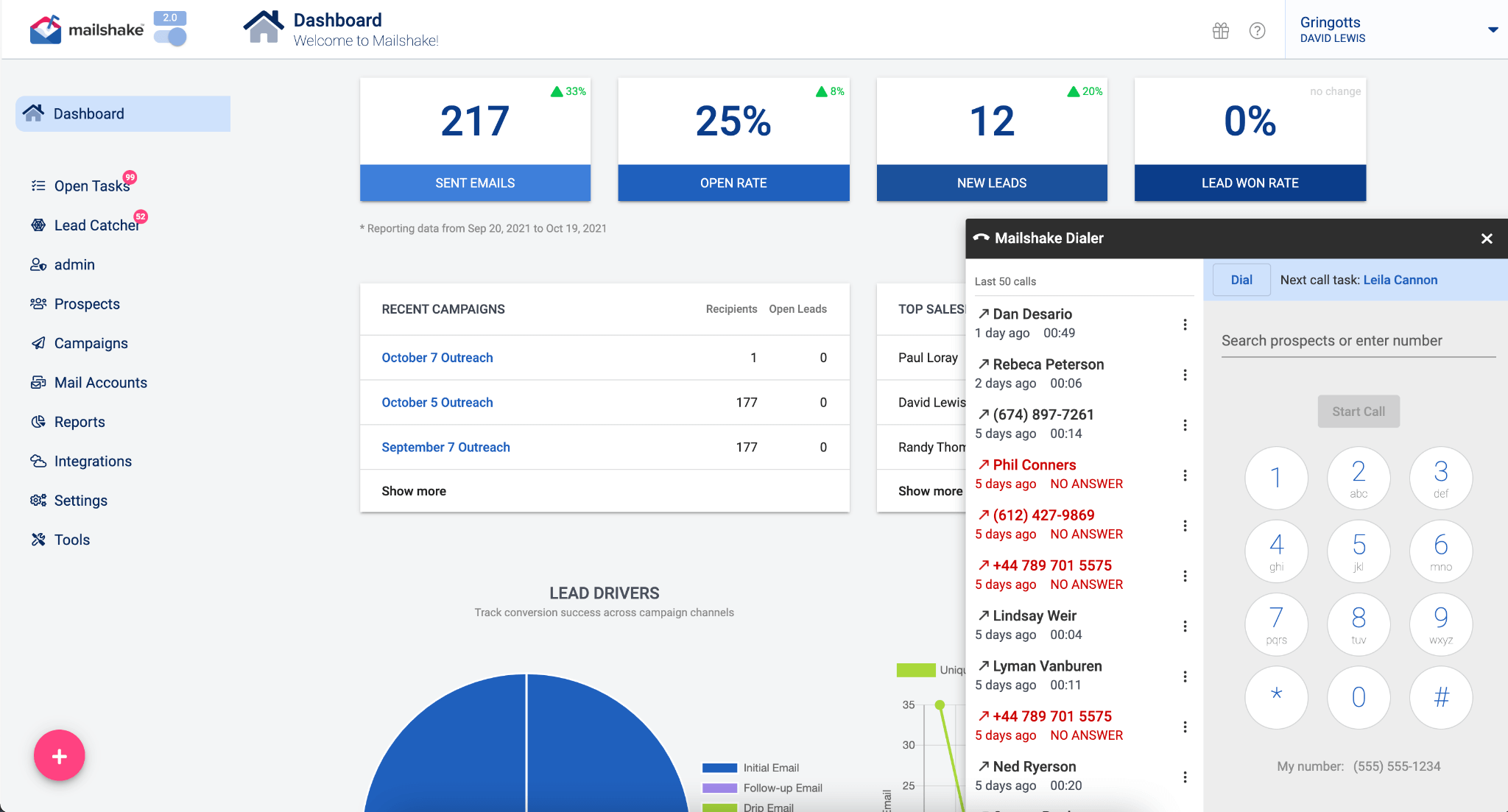 When a call is completed (either the prospect answered or you left a voicemail), the call will show up black in the history. But if the call fails or the prospect doesn't answer, it will show up red in the history.
If you click anywhere on the history for a specific call, it will load the prospect or number into the keypad so you can initiate a new call to that contact quickly.
You can also click on the ellipsis to open a menu where you can take additional actions on that prospect: Start Call, View Prospect, and View Call History.
The Mailshake Dialer is only available for customers with Sales Engagement plans. To upgrade your Mailshake account to include the Dialer, contact us.