SHAKEspeare AI Email Writer Now Available & Free for All Mailshake Users
SHAKEspeare AI Email Writer Now Available & Free for All Mailshake Users
Writer's block is the worst. Thankfully, Mailshake now comes with a free AI email writer: SHAKEspeare.
SHAKEspeare generates 3 cold emails in under a minute. All you have to do is pick your favorite, edit it, and add it directly to your Mailshake campaign.
How does SHAKEspeare work?
It's powered by intelligence from thousands of cold email campaigns. All you have to do is describe your business, the problems you solve, and the action you want your prospects to take. SHAKEspeare will then draft your 3 emails and you can take it from there.
Since SHAKEspeare is currently in beta, it's always learning. Let us know how SHAKEspeare did by using the thumbs up and thumbs down buttons. This will help the AI get smarter and write better emails in the future.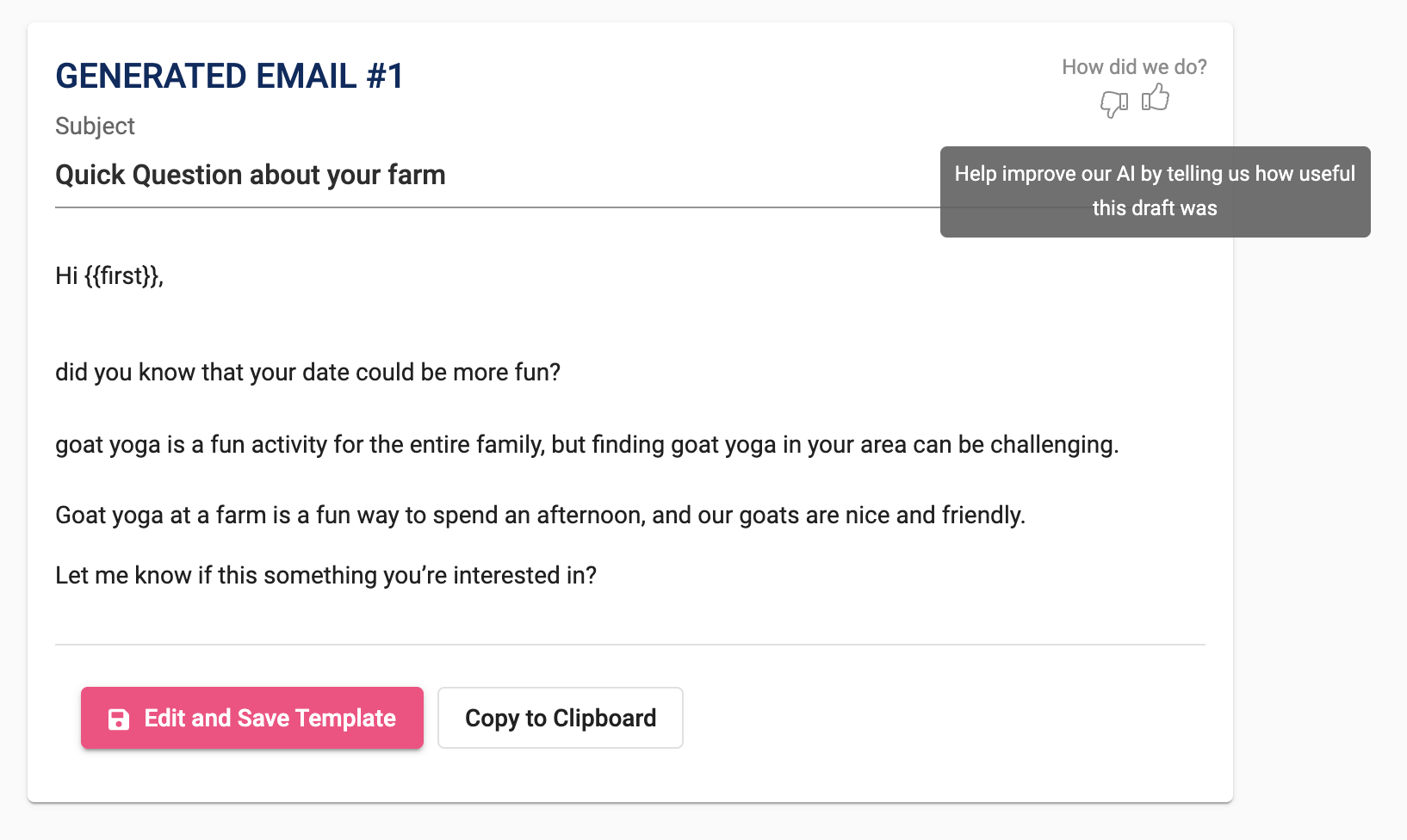 How do I access SHAKEspeare?
If you're already a Mailshake user, head to the Tools section of your Mailshake account and click "Try Now."
If you're unable to see SHAKEspeare in your account or you have any questions at all, simply email hello@mailshake.com.
If you're not a Mailshake user (yet), book a demo with our team to see how the platform can help you automate your cold outreach across channels.