Brand Pitch Email Template: How to Start Partnerships as an Influencer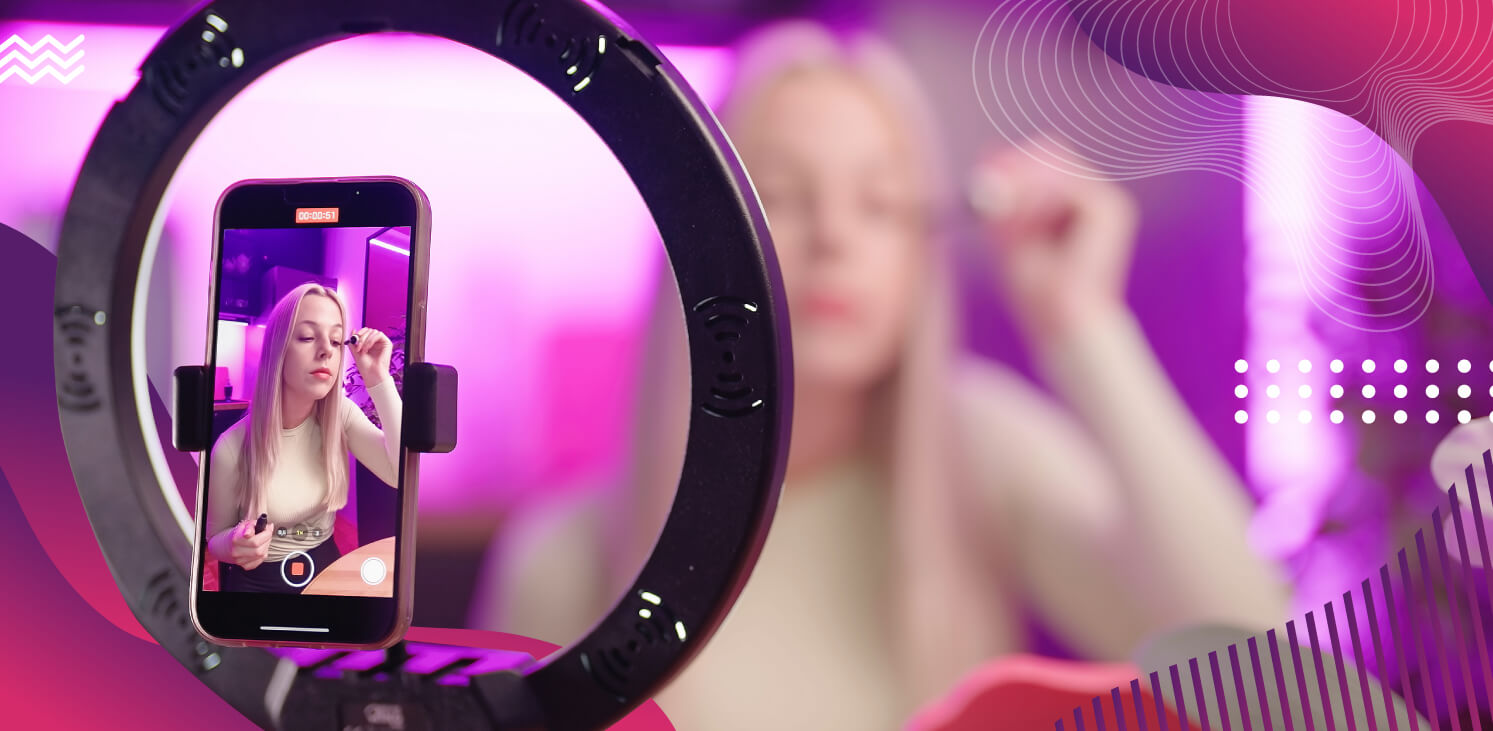 How do you introduce yourself to new brands and pitch yourself as an influencer? It's always tricky reaching out to someone you've never met before, but a great brand pitch email template can help you break the ice. This is your opportunity to grab a marketing manager's attention and demonstrate the value you can bring to the brand, so make sure you're carefully planning your outreach.
As with any email outreach, the key is personalization. Give each brand the attention it deserves and make sure you tailor your pitch to suit their needs. If you can do this effectively, then you'll find you get a lot more responses and build a lot more partnerships.
Why Influencers Should Pitch to Brands
Influencer partnerships are an excellent way for brands to reach new audiences. Businesses make $5.20 for every $1 spent on influencer marketing, but not every brand is aware of this. Even if they are, finding the ideal influencers to partner with can be challenging.
Your brand pitch email can save a marketing manager from all of this hassle, showcasing the power of influencer marketing and leading them to the ideal influencer—you.
Influencer marketing is growing exponentially which means there should be plenty of opportunities out there. However, as the market grows, so too does the competition.
This means it's more important than ever that you can stand out from the crowd and showcase your talent. Your metrics may speak for themselves, but you've still got to be able to present yourself to the right brands and your brand pitch emails are one of your most powerful tools for this.
It's easy to look at influencer marketing and think it all comes down to the number of followers you have. This isn't the case though and there are a lot more nuances to it. Many brands are now seeking out "nano" influencers—people with less than 5,000 followers as they tend to have better engagement.
So, your follower count alone isn't necessarily going to get you noticed. You need something more and a great brand pitch email can give you exactly that.
How to Craft Your Influencer Email Template
There are many ways you can write a brand pitch email but there are some key ingredients you will need. Make sure you're personalizing all your emails to the brand you're pitching and don't be afraid to let your character shine through.
1. Introduction
A marketing manager is likely to receive hundreds of emails a day, many of them from influencers with exactly the same goal as you. Going through all of these emails is time-consuming, so people have to quickly decide whether or not an email offers value.
This means your subject line and introduction are hugely important. You've got to be able to grab the recipient's attention and show that you're not wasting their time.
These people are busy, and they're so used to getting pitches that they're extremely adept at filtering out the spam. It's your job to find a way through that filter by getting to the point and offering value.
If you've done your research on the brand and understand its products, then this becomes much easier. Avoid focusing on yourself too much and instead, show how the brand stands to benefit.
2. Highlight What You Love About the Brand/Product
Studies show that many people trust the recommendations of an influencer as much as a family member. This is one of the main reasons influencer marketing is so powerful. The thing is, to maintain this success, there has to be an element of authenticity that can be easily lost.
Businesses are always looking for people who have a passion for their brand and products. This helps the marketing seem more natural and makes the partnership a little bit easier.
That's not to say you can't pitch a brand you're less familiar with, but you've got to show you've done your research. Understand the brand's target audience, voice, and goals and show how you fit into this picture.
People love to hear about themselves and this is your opportunity to show why you love the brand and that you understand it on a deep level.
3. Prove Your Credibility with Metrics
A love of a brand is one thing, but that alone doesn't mean you offer the recipient value.
Your goal is to quickly show how you can make a difference to this person's business, so give them easy access to the information they need. Make it as simple as possible for the recipient to check out your relevant social media pages and provide them with key metrics:
Followers
Engagement rate
Monthly views
Audience demographics
Brands you've worked with
Month on month growth of audience
You've grabbed the person's attention with your subject line and intro, now is the time to drive your point home. The proof is in the numbers, so make sure this information is easily accessible.
Remember that it's not all about followers – your engagement rate and audience demographics are just as important so don't be put off if you're still growing your presence.
4. Keep Your Email Short and Sweet
It's easy to get a little carried away with your email and try to go into too much detail. You want to show all the amazing things you can do for your potential client and that's natural.
These are busy people though and they never asked for your email. This means you've got to respect their time and build intrigue. A short, sweet email does this by:
Making people more likely to read it – they don't have time to read an essay
Making people want to find out more
Encouraging action with a CTA
Packing intrigue and value into a short email isn't easy but if you can do it, then your brand pitch email is going to stand out from the crowd.
What Not to Do in Your Initial Brand Pitch Email
To keep your email short, sweet, and to the point, there's some information you will want to leave out. The goal isn't for the recipient to hire you there and then – it's to start a conversation, so you don't need to get everything in one email.
1. Your Rates: You don't need to include your rates in your brand pitch email. For example, you may be thinking of charging $120 a post, but the brand says they're budgeting for $300 a post. If you lead with your rate, then you may miss out on those higher rates.
2. Your Media Kit: Your media kit is an important asset you should have, but it's best not to put it in your brand pitch email. This is mainly due to issues around deliverability.
3. Being impersonal: Avoid sending generic, copy-paste emails to multiple brands.
4. Ignoring research: Don't approach a brand without researching their products, values, target audience, and existing partnerships. Tailor your pitch to align with their brand identity and goals.
5. Focusing solely on yourself: Show genuine interest in the brand and how you can add value to their business.
6. Overlooking the brand's guidelines: Before reaching out, review the brand's partnership guidelines, if available. Adhere to their requirements and demonstrate that you understand their expectations.
7. Sending a generic proposal: Tailor your partnership proposal to the specific brand and showcase how your collaboration can benefit them. Provide concrete ideas and demonstrate your creativity.
8. Forgetting to follow up: If you don't hear back from the brand initially, don't assume they are not interested. Send a polite follow-up email after a reasonable period, expressing your continued interest in collaborating.
Brand Pitch Email Template Example
Dear [name]
My name is [your name] and I am a huge fan of your products. I've been following [brand] for a long time, and I love all the work you do. Your products are a big part of my daily life and I don't know what I'd do without them.
I also run a [blog with link] on [industry] and have some highly-followed [social media accounts with links].
[bullet point list of metrics]
My audience is highly engaged, and I believe it's the perfect demographic for your business to reach. Your brand will certainly resonate with my followers, and I can personally vouch for the quality of the products.
Here are some previous examples of my brand collaborations:
[links to brand collaborations]
If you'd like to speak more about this opportunity then please reply to this email and we can discuss it further.
Many thanks,
[your name]
Key Takeaways
Brand pitching is an important part of what influencers do. Sometimes brands will approach you first, but other times you've got to take the first steps, and often this will be through a brand pitch email.
Although you have a clear goal in mind, the important thing is to focus on the recipient. Ask yourself how you can offer value and personalize each email to the specific brand.