Introducing Shake Sales!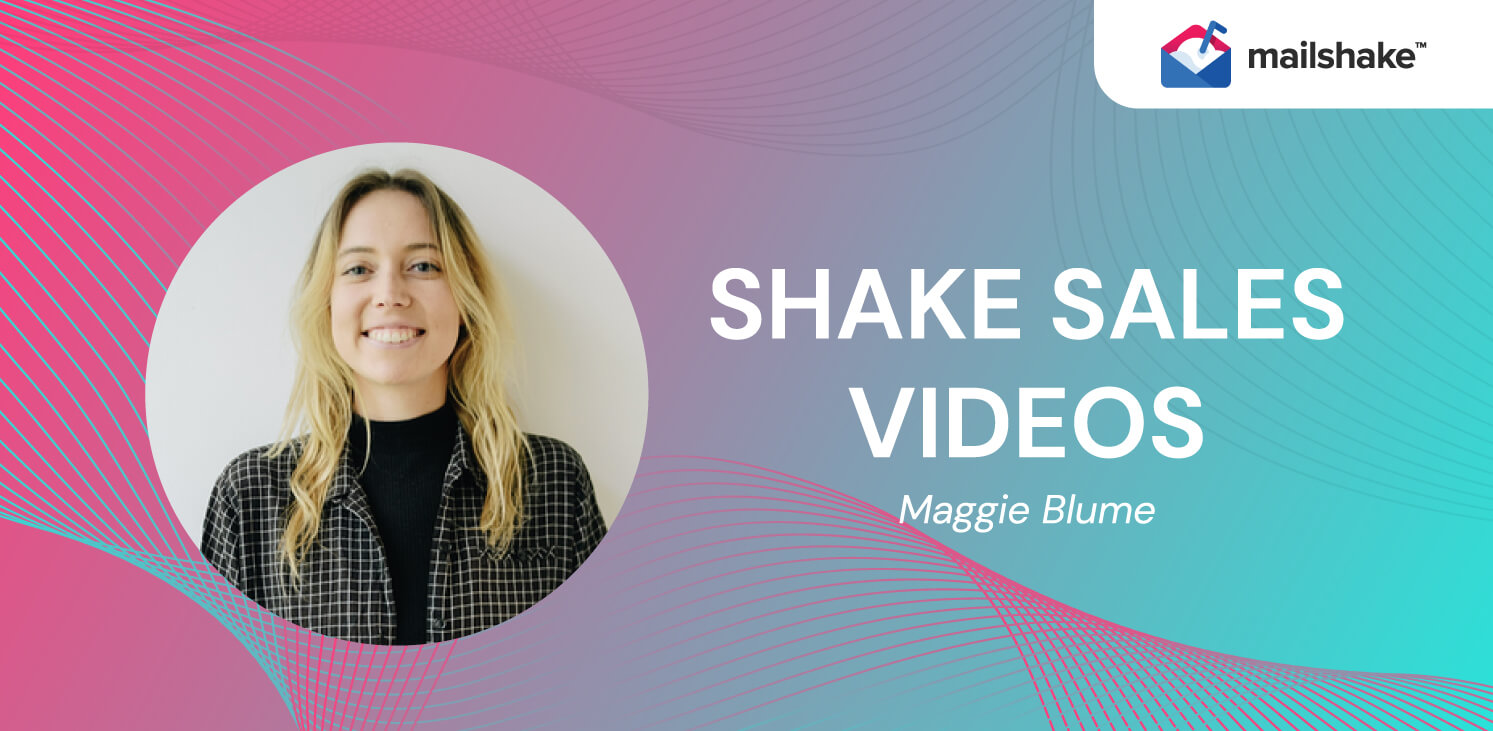 Our primary goal at Mailshake is to help sales professionals book more demos and close more deals.
That's why we're launching Shake Sales, where I will interview sales industry leaders on the latest and greatest sale techniques. My name is Maggie Blume, and I'm a sales evangelist at Mailshake.
You can find weekly content from Shake Sales on our Youtube channel, Spotify & social media channels.
At Shake Sales, industry leaders and I will talk about:
Prospecting
Cold outreach
Demos
Closing
Negotiation
Managing sales teams
Identifying and tracking the right metrics
And more
Some of the sales leaders that I've interviewed to date include; Maggie Bacon from Automox, Maria Bross from Revenue.io, Mike Wander from SaaStr & Kolby Martineau from ZoomInfo.
Catch all the interviews here
Meet Maggie
Before we talk more about how Shake Sales can benefit you, let me introduce myself. I've been in sales and development for 4 years now and have climbed up the ladder at an amazing speed. I'm also super active on LinkedIn.
I joined Mailshake in 2020 as an SDR and quickly got moved up to an account executive and am now working on the marketing team leading the charge to level up sales reps.
So what makes me good at sales? Automation!
When I began my career as an SDR, I was making 70 cold calls/day only to book 2 meetings at the end of a long day.
But I soon realized the importance of automation when it comes to sales, which is a domain that has now become my passion. With my newfound tactic for cold outreach, I have presented over a 1000 demos at Mailshake and have a closing rate of 40%.
You can also catch Shake Sales on Spotify if you'd prefer:

Check out the interviews here