Introducing Shake Sales!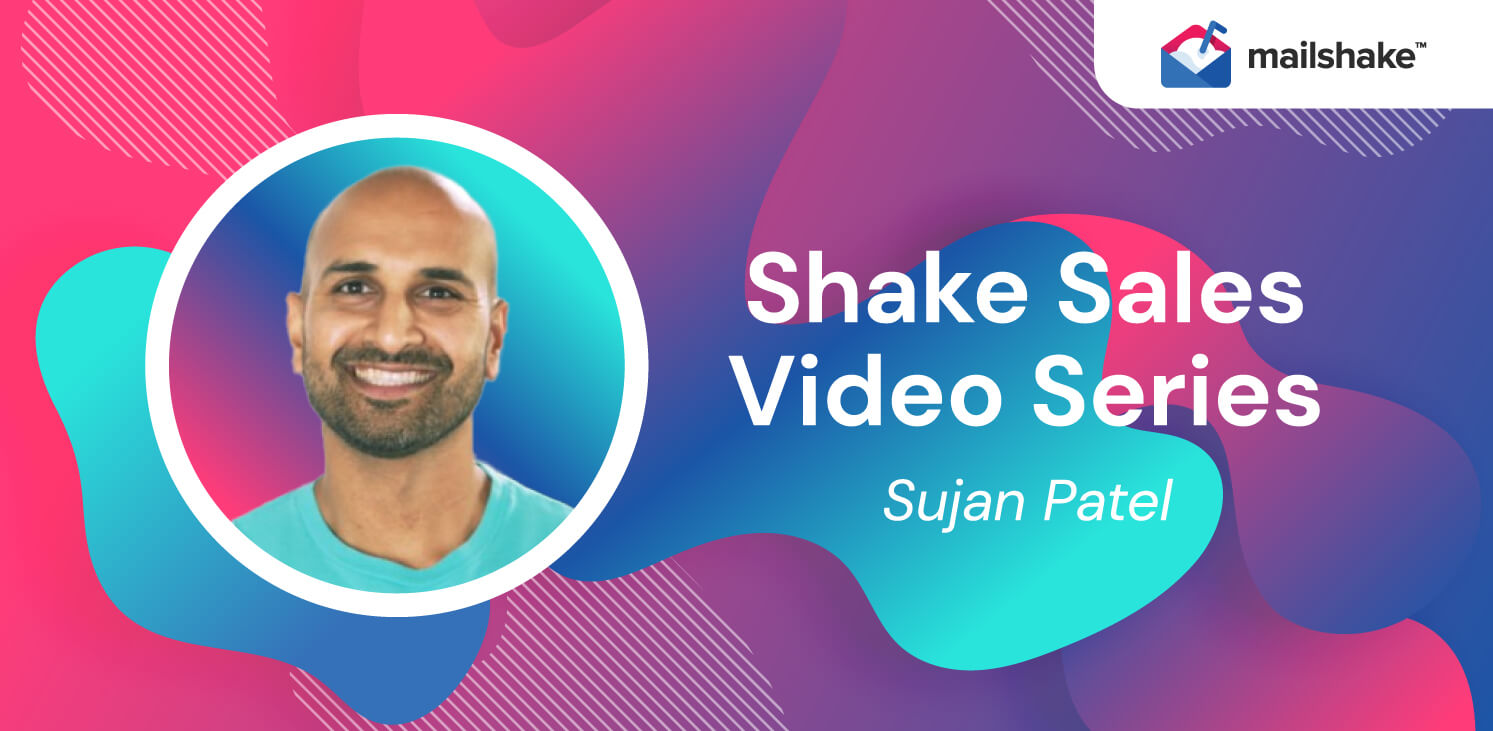 Our primary goal at Mailshake is to help sales professionals book more demos and close more deals.
That's why we launched Shake Sales, where I will interview sales industry leaders on the latest and greatest sale techniques. My name is Sujan Patel, and I'm a co-founder here at Mailshake.
You can find weekly content from Shake Sales on our Youtube channel, Spotify & social media channels.
At Shake Sales, industry leaders and I will talk about:
Prospecting
Cold outreach
Demos
Closing
Negotiation
Managing sales teams
Identifying and tracking the right metrics
And more
Some of the sales leaders that we've interviewed to date include; Kevin Dorsey, Mor Assouline, Maria Bross, Many McEwen and Andy Paul.
Catch all the interviews here
Meet Sujan
Before we talk more about how Shake Sales can benefit you, let me introduce myself.
I'm the the managing partner at Ramp Ventures which are the makers of Mailshake, VoilaNorbert.com, RIghtinbox.com and more sales & marketing SaaS companies.
I'm a data-driven marketer and entrepreneur. I'm a high energy individual fueled by my passion to help people and solve problems.
Our goal is to make sales & marketers jobs better and their lives easier. Our software is simple, powerful and helps users save time by automating repetitive tasks.
You can also catch Shake Sales on Spotify if you'd prefer:

Check out the interviews here