How to Leverage LinkedIn Voice Messaging in Your Sales Cadences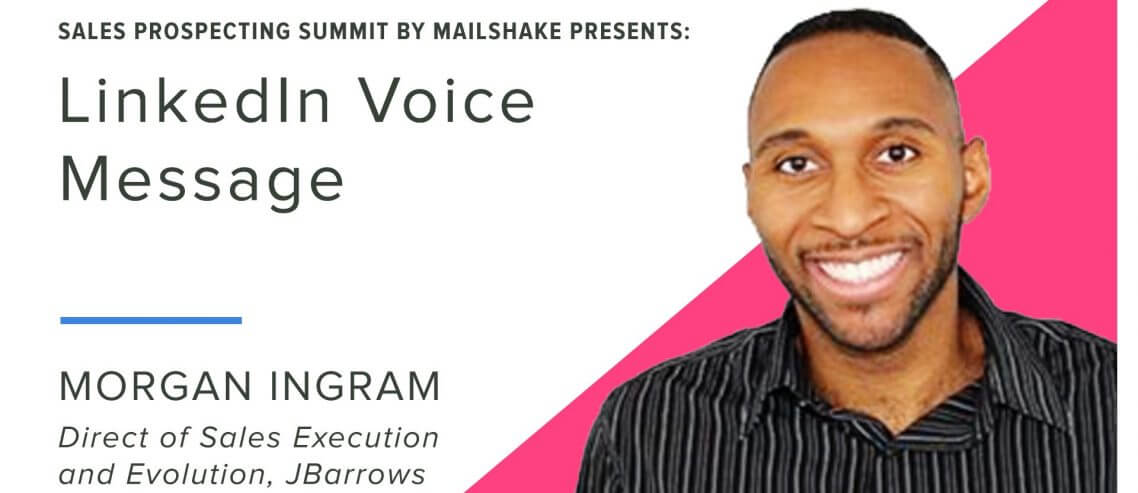 Morgan Ingram is the director of sales execution and evolution at JBarrows, and host of the SDR Chronicles podcast.
As a sales trainer and podcast host, Morgan is on the cutting edge of new sales development tactics and channels. One underutilized channel that he's had success with is LinkedIn Voice Messaging.
Morgan spoke with me for the Sales Prospecting Summit about:
What LinkedIn Voice Messaging is
How he leverages it in his prospecting cadences
His 10-30-10 approach to structuring messages to improve listen and open rates
Morgan's process with LinkedIn Voice Messages has earned him a meetings-booked rate of 20% on cold outreach.
Check out the infographic below for the quick-hitters about his process.