The 7 Best Seamless.ai Alternatives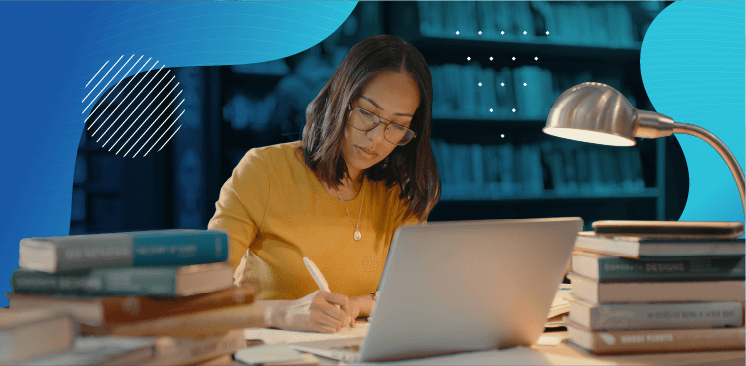 Although Seamless AI offers a huge database of contacts and companies, using it to extract quality leads can be quite a challenge — especially for the inexperienced. About 16% of its users report:
It's got limited filters to help narrow down your search to find relevant leads
The tool often provides invalid email addresses & phone numbers
It demands a lot of learning
It's too expensive
Given these shortcomings of Seamless AI, we've compiled a list of seven alternatives for you to try. Let's get started.
What To Look For In A Sales Data Finder Tool?
First, let's quickly discuss the factors you must consider when buying a sales data finder tool:
Data Scope & Accuracy: Look for a tool that offers accurate, comprehensive, and up-to-date data about your prospects, including contact information, job role, and company details. It's a plus if it offers details about professional certification, academic history, and employment history.
Intent Data: This is information about a prospect's recent activity, including social media interactions, website visits, search queries, and content consumption. It can help you personalize sales pitches and improve your chances of conversion.
Integrations: You also want to check if the tool offers integrations with other sales and marketing-related tools you use (like CRMs, email marketing tools, and communication apps). If you do not have an established toolkit, opt for a tool that offers the maximum possible integrations (and fits your budget).
User-Friendly Interface: Opt for a tool that you can master with minimal training. This is especially important if you'll have your team use it. The faster they can learn it, the more productive they'll be.
Responsive Customer Support: Read the reviews of the tool you're considering and check if their customer support is responsive.
We also recommend trying to find a tool that offers real-time alerts about any changes in your prospects' details or behavior. This can help greatly speed up lead qualification.
7 Seamless AI Alternatives for 2023:
Now that you understand what to look for in a sales data finder tool, here are our recommendations.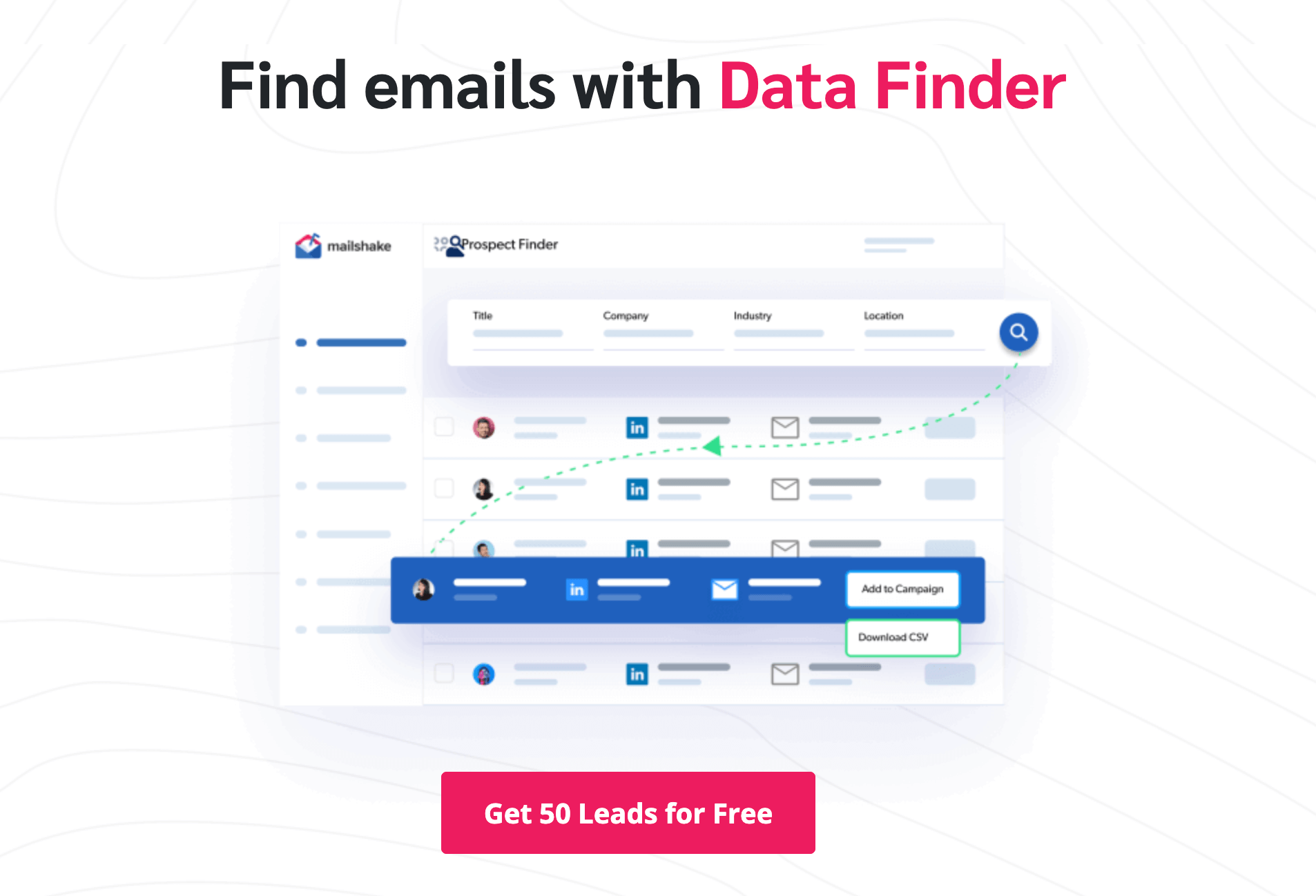 G2 Rating: 4.7/5
Capterra Rating: 4.7/5
Mailshake's Data Finder is a simple and easy-to-use data finding sales tool. It allows you to search for prospects by job title, industry, company, and location. And although its search filters are much more limited than what Seamless AI offers, the tool is unparalleled when it comes to data accuracy. We also have a highly responsive customer support team that's always ready to help you.
Main Features:
Built-in tools for email outreach – no need for switching over and back between tools.
Data for over 100 million prospects
Personalized email templates and campaign tracking
Excellent customer support
Pricing:
Data Finder is much more affordable than Seamless AI. It offers the following four plans: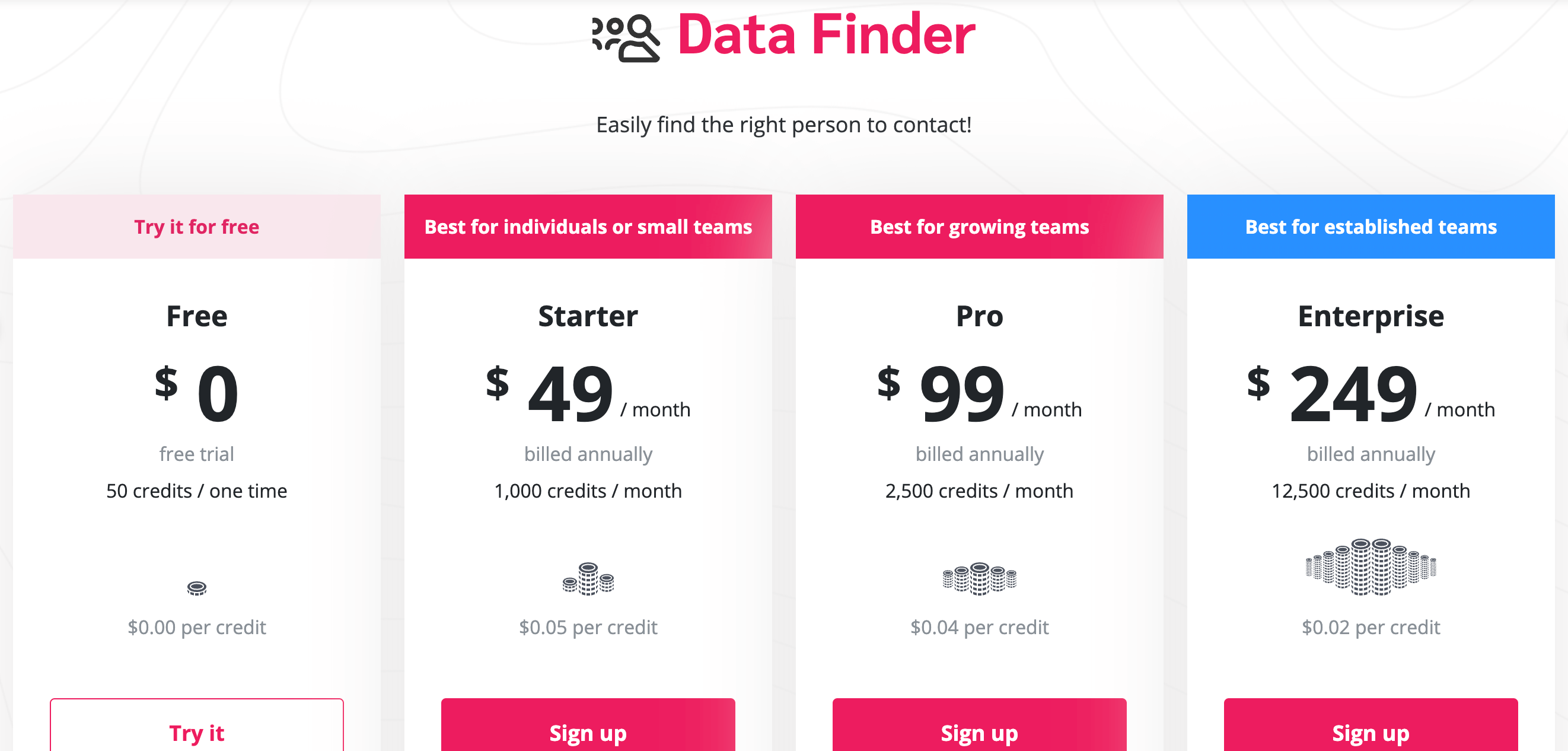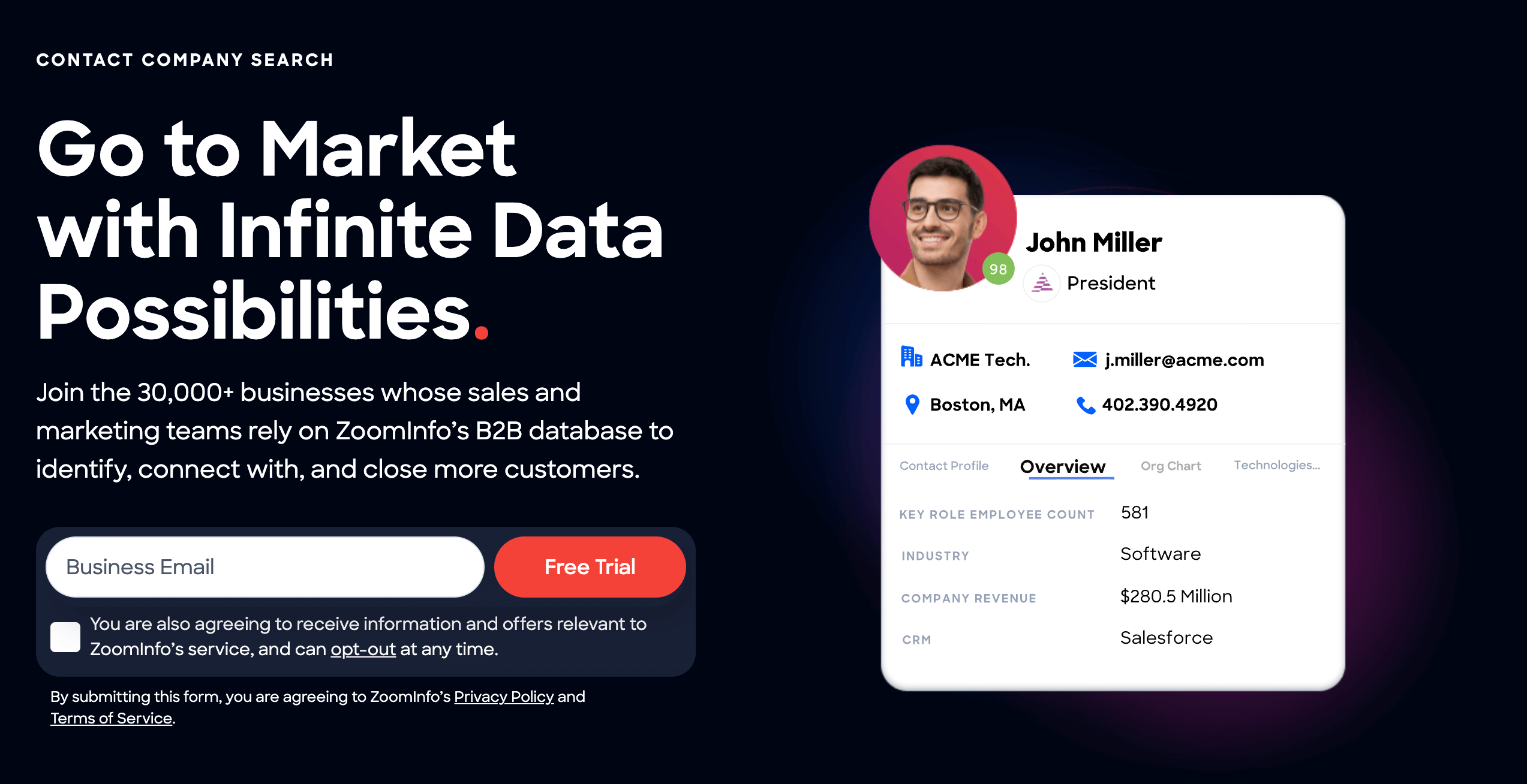 G2 Rating: 4.4/5
Capterra Rating: 4.2/5
With customers like PayPal and Unilever, ZoomInfo is an advanced sales solution that offers four different toolkits:
SalesOS
MarketingOS
OperationsOS
TalentOS
Each toolkit has a separate set of tools. For example, data generated by the buyer intent feature in the SalesOS toolkit will help you find leads that you can easily sell to. On the other hand, the buyer intent feature in the MarketingOS toolkit will help you find quality leads that have room for further nurturing.
What's more, ZoomInfo has a reputation for providing the most accurate and recent data for prospects. Hundreds of data scientists work tirelessly to ensure that the data provided by the tool is 100% accurate.
Main Features
Advanced company and contact data
Detailed intent data
Automated lead generation, outreach, and follow-up
Integration with a wide-range of sales tools, including HubSpot and Outreach
Pricing
Unfortunately, ZoomInfo is a bit too secretive about its pricing, meaning you'll have to request a quote from them. But according to user reviews, it is much more expensive than Seamless AI.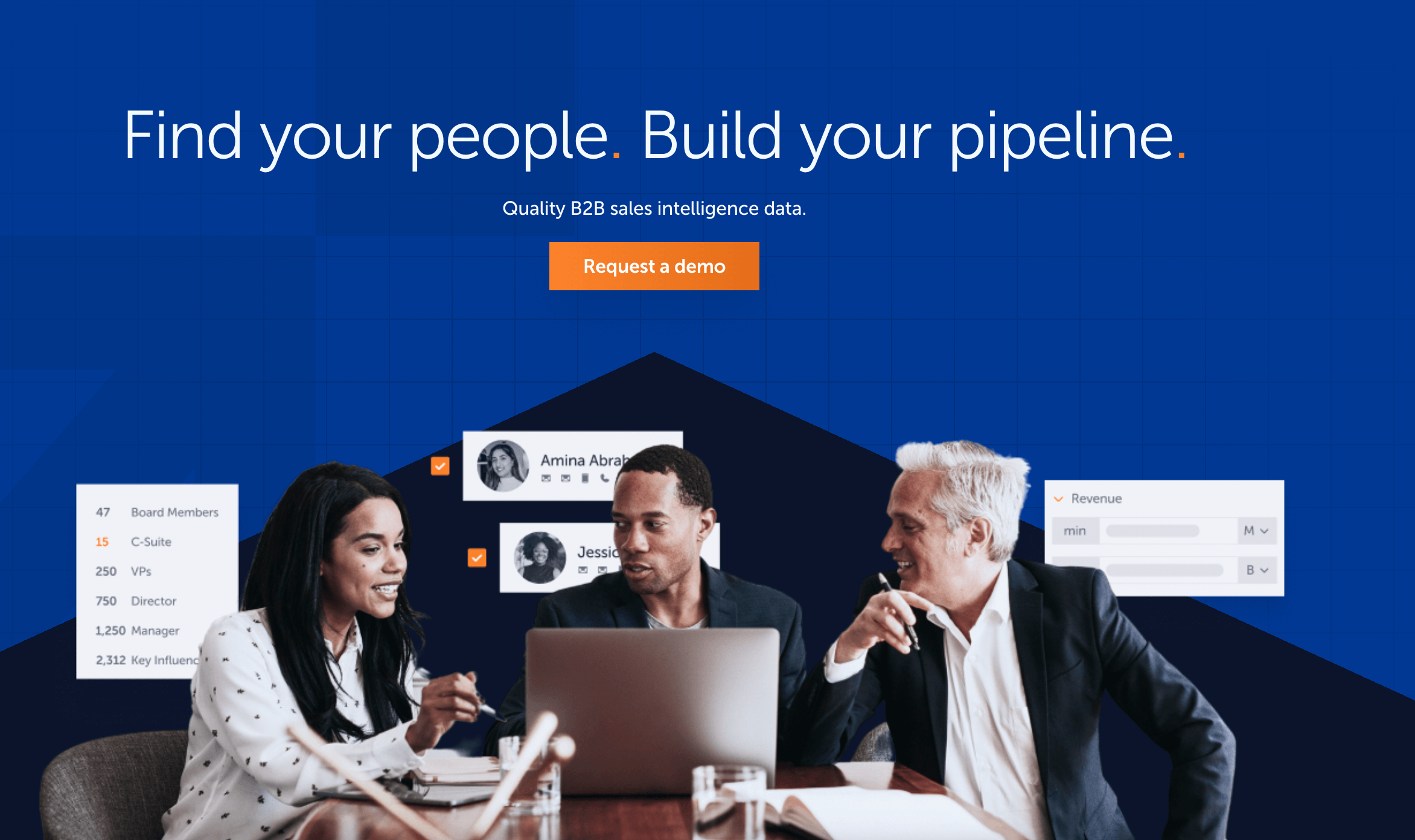 G2 Rating: 4.4/5
Capterra Rating: 4.3/5
SalesIntel wins against Seamless AI in terms of data accuracy and a wide range of integrations. But it doesn't offer an interface as intuitive as that of Seamless AI. Plus, SalesIntel is not an 'intelligent' platform. It doesn't offer AI-based features like Scoops that deliver real-time data about leads.
Main Features
Data verified by a team of human researchers
Built-in CRM with leads and account management capabilities
Custom data research services
A wide range of integrations and filters
A handy Chrome extension
Pricing
You need to request pricing from SalesIntel.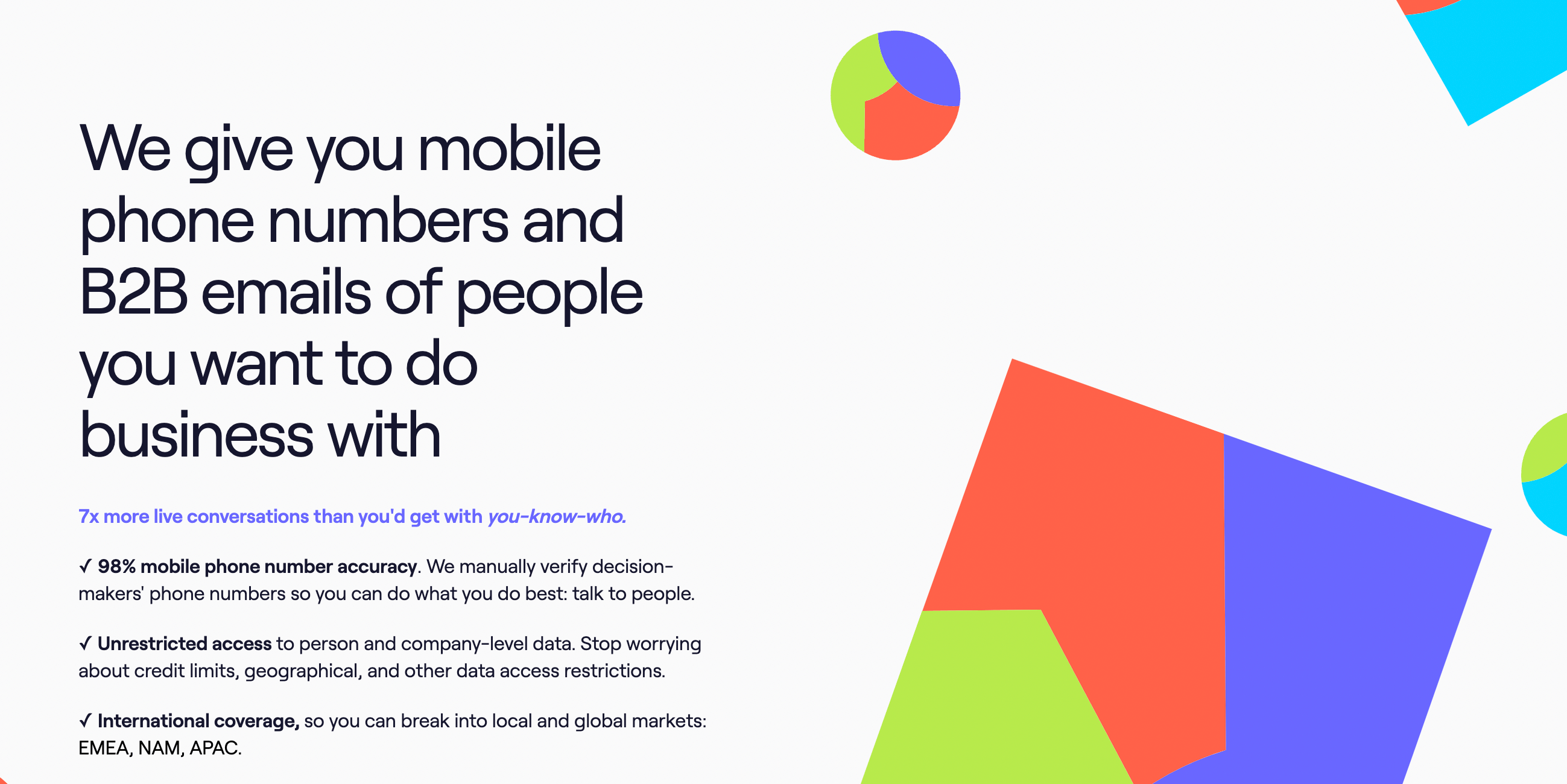 G2 Rating: 4.7/5
Capterra Rating: 4.3/5
If we were to rank this list by usability, Cognism would rank first. This tool has a highly intuitive user interface, which makes it easy for a fresh sales professional to get the hang of it. In terms of functionality, it offers advanced features like Revenue AI, which allows you to estimate the revenue of a company so you can prioritize leads accordingly.
Main Features
Fairly large contact database
Impressive data accuracy
Sales trend analysis
Lead nurturing and pipeline management
Advanced search and filters
Chrome extension available
Pricing
You'll have to request a quote from Cognism. But Capterra reports you can expect to pay $1000/month, which makes it very expensive.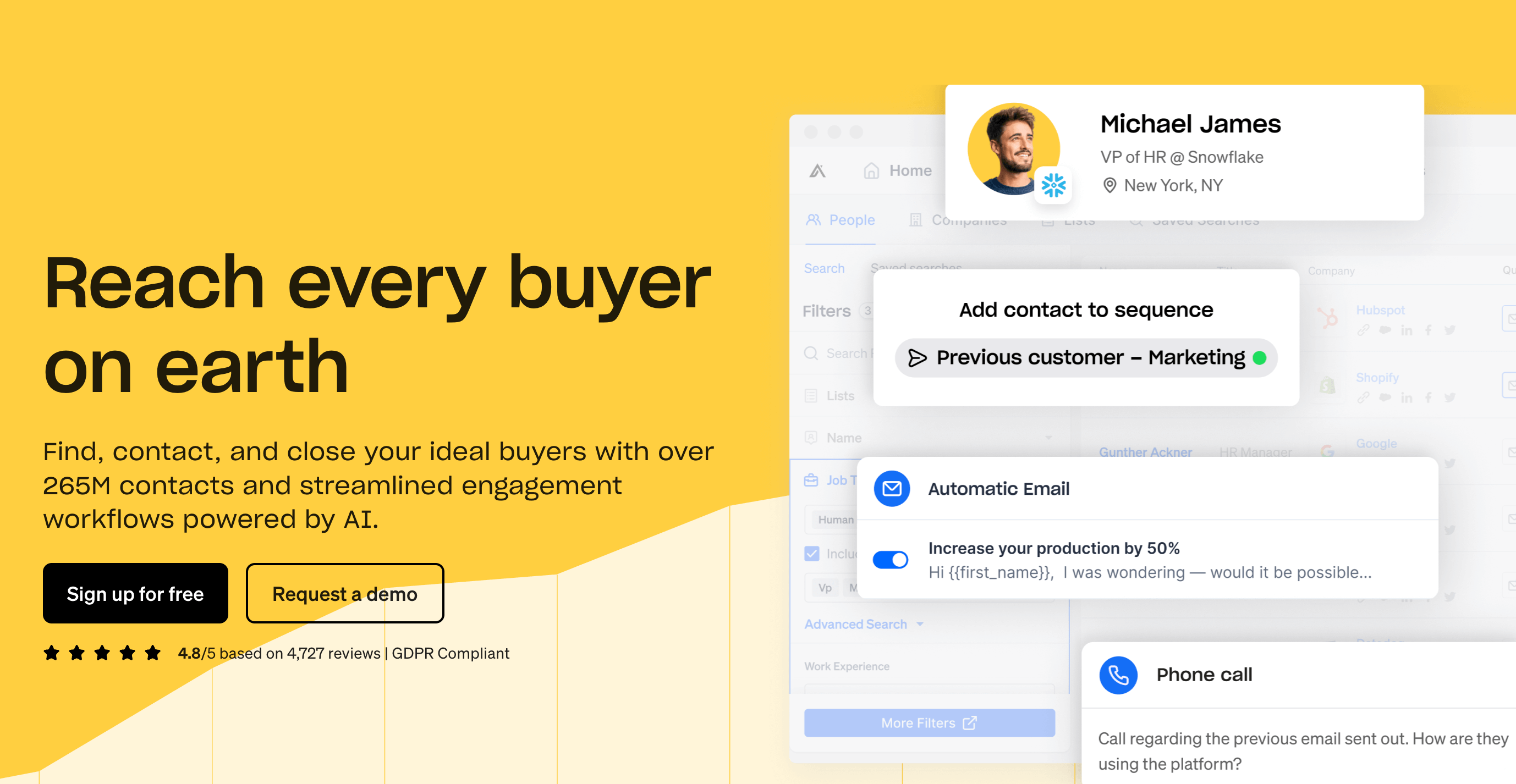 G2 Rating: 4.8/5
Capterra Rating: 4.6/5
Although Apollo has a small database, the data is up-to-date and extremely accurate. Its users also appreciate the user-friendly interface, a wide range of integrations, and engagement suite (email sequencing, click-to-call dialer, etc.)
Main Features
65 search filters
Job-change alert (concerning leads)
Latest intent data
Intelligent lead generation features (validation, enrichment, analysis, etc.)
Chrome extension available
Pricing
Appollo.io offers four pricing plans, which are all cheaper than the corresponding Seamless AI plans.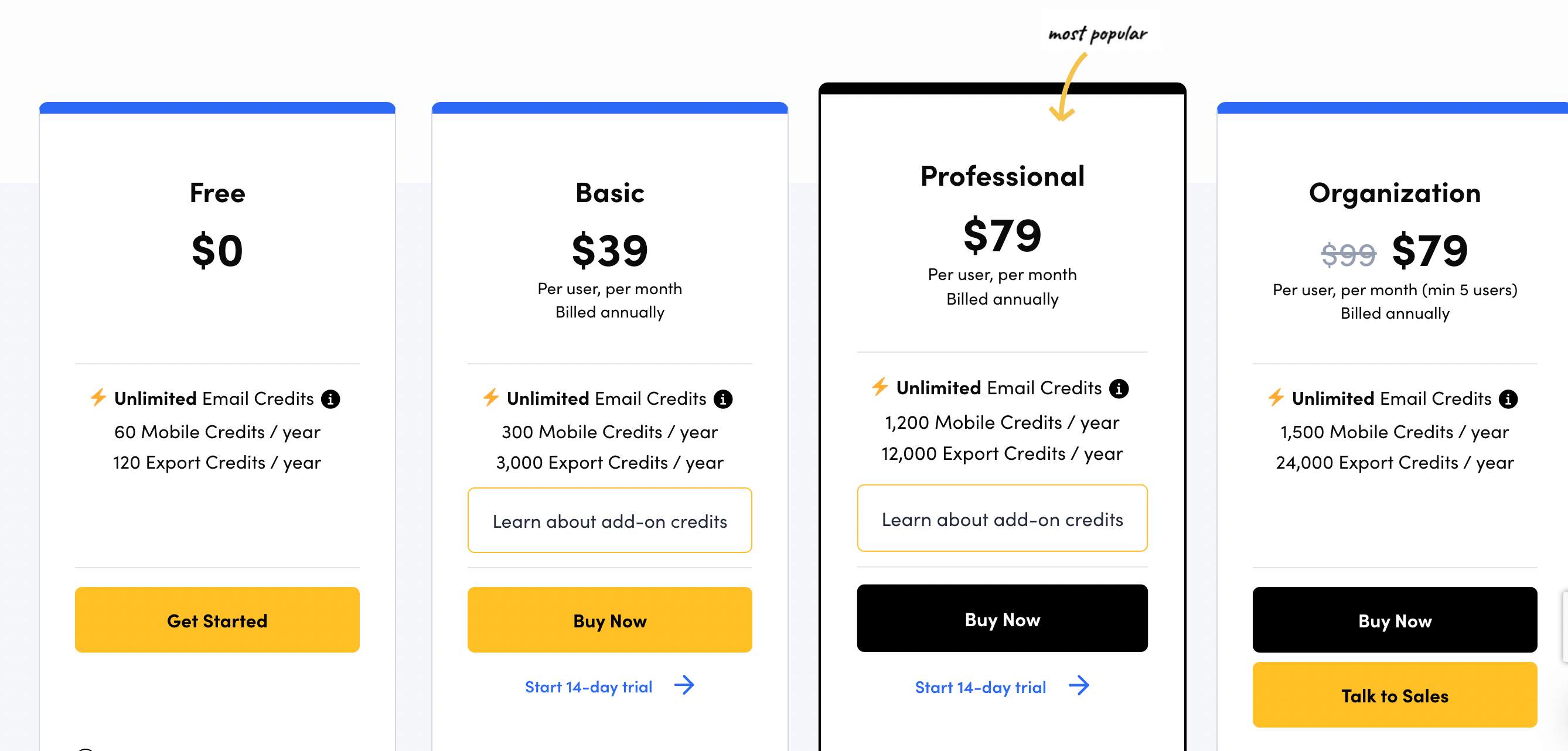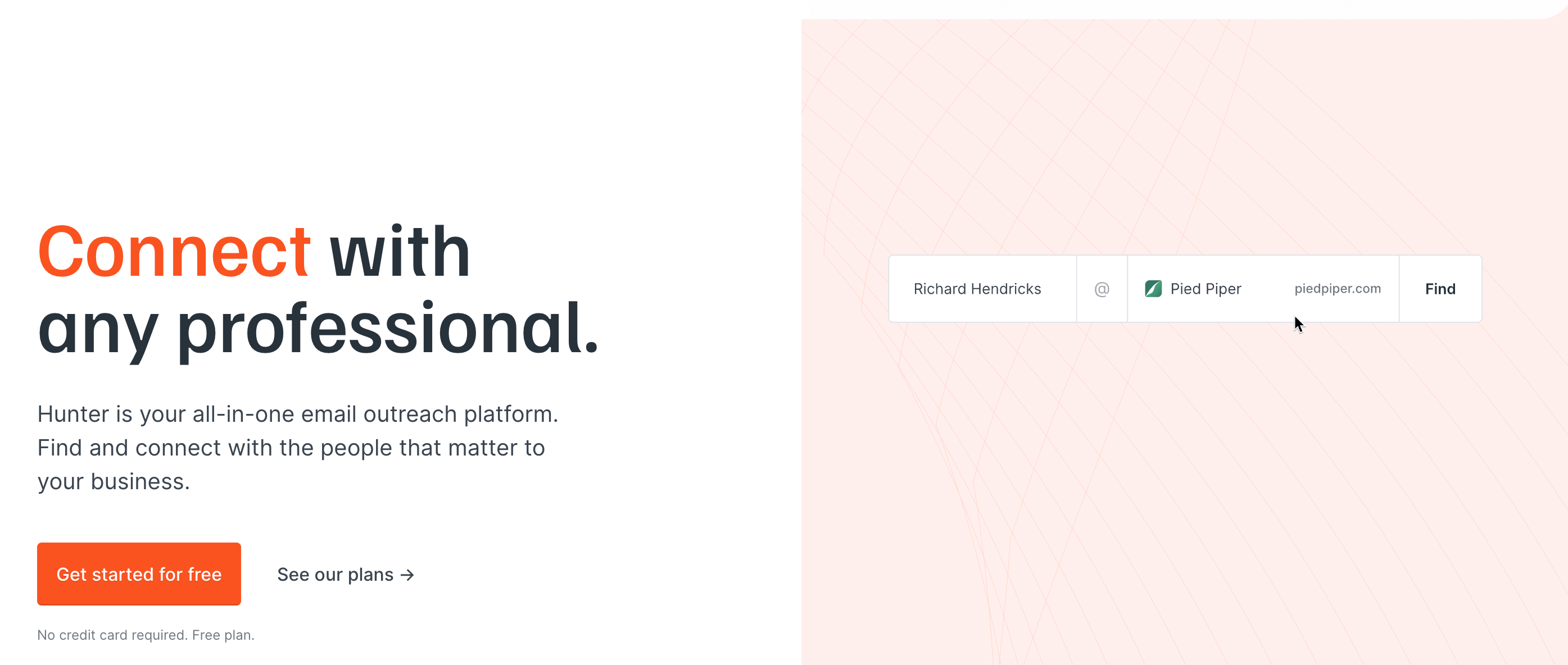 G2 Rating: 4.4/5
Capterra Rating: 4.6/5
Launched in 2015, Hunter.io is an email outreach platform with a user base of 3 million sales professionals. In addition to a data finder tool, Hunter also offers email verification. This helps ensure the contact information you find is accurate so your efforts don't go wasted.
Main Features
Email finder
Email verifier
Cold outreach campaigns tool
Integrations with other popular tools and a handy API
Pricing
Hunter offers four pricing plans, ranging from $0 to $499.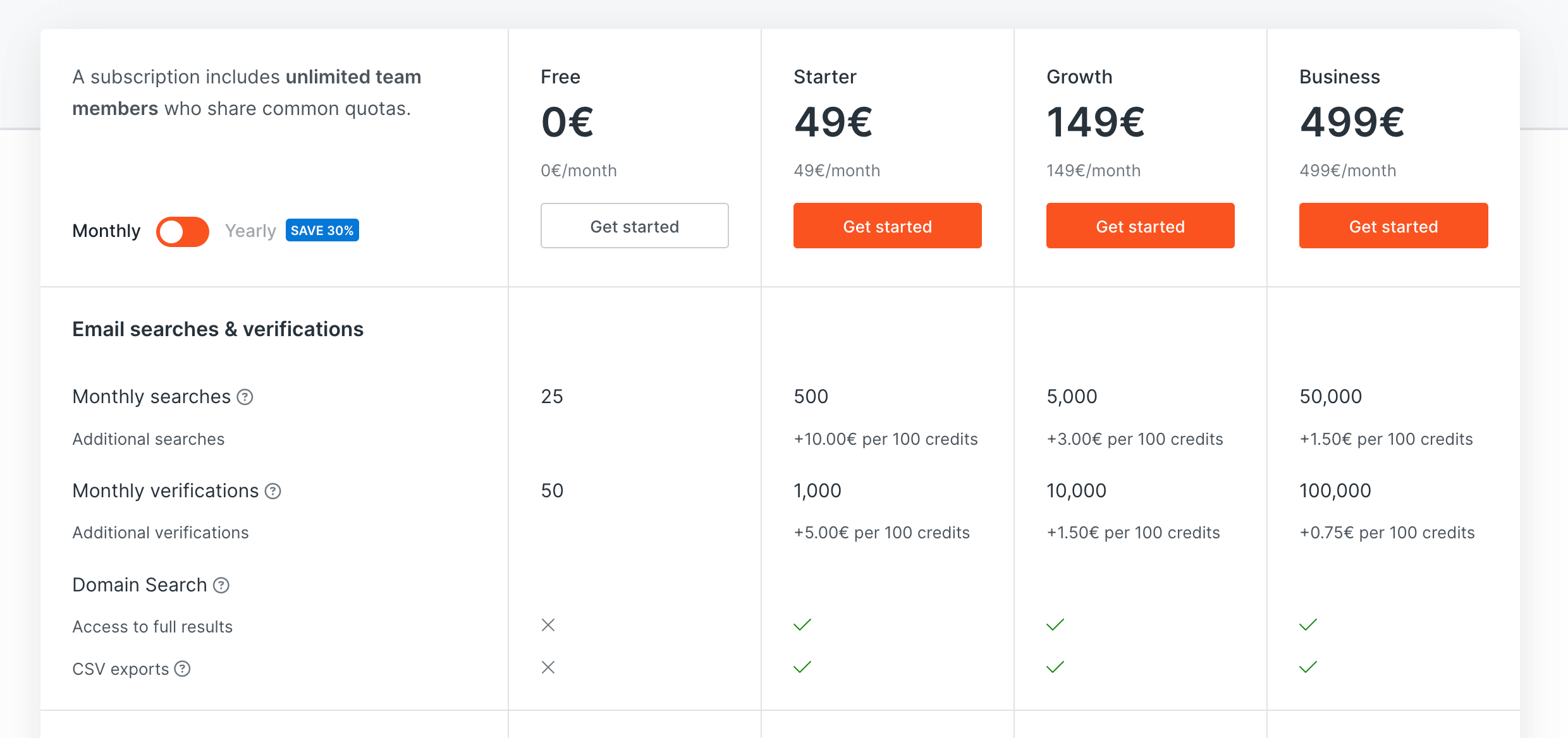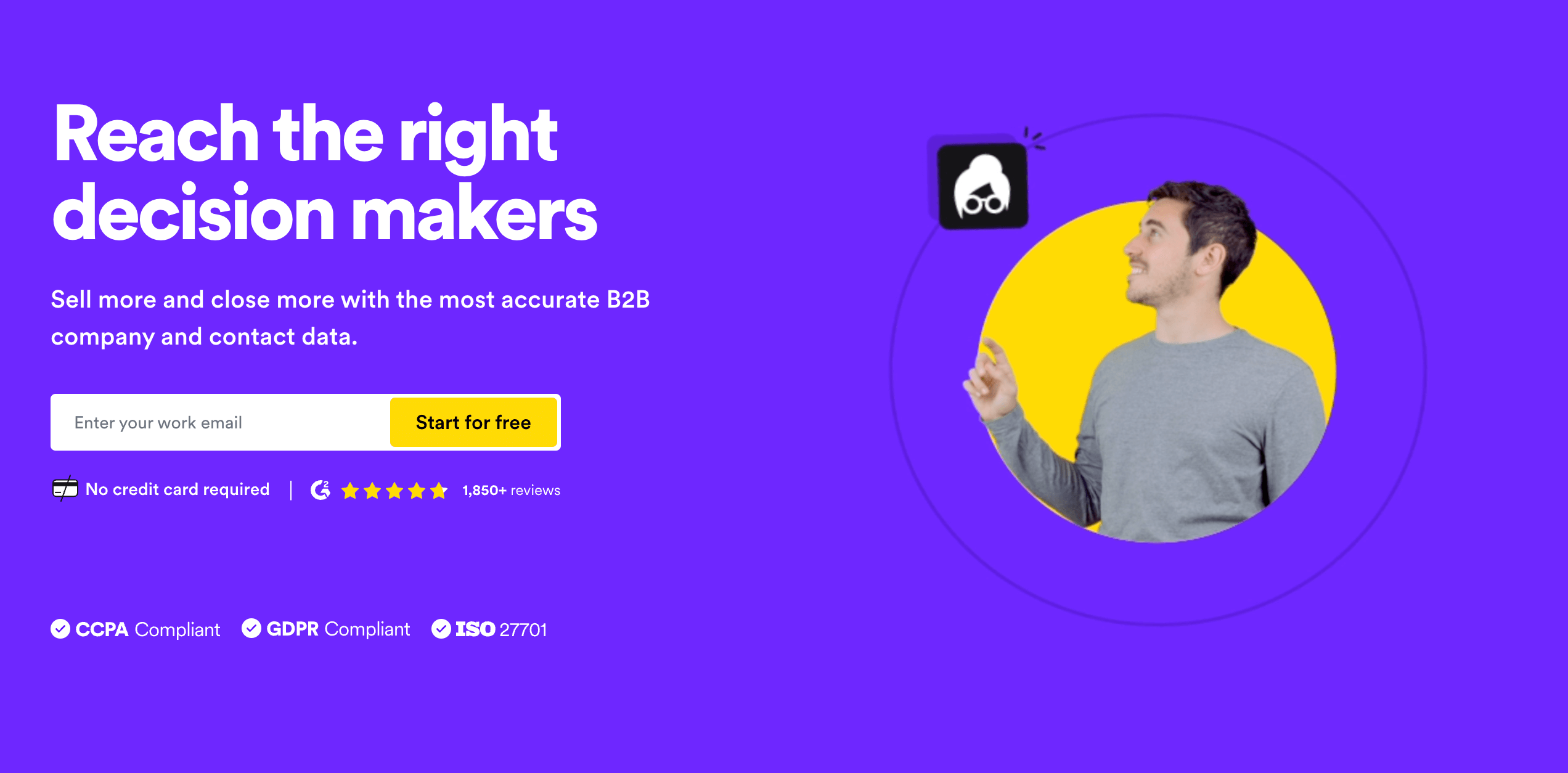 G2 Rating: 4.3/5
Capterra Rating: 4.1/5
Offering a prospecting platform, web extension, and an API, Lusha helps salespeople identify, engage, and close prospects. Currently, over 670,000 sales professionals and 223,000 sales organizations (including Google) use Lusha.
Main Features
Advanced search filters to find prospects
Browser extension
ISO 27701 Certified
Buyer intelligence
API and enrichment
Integrations
Pricing
Lusha offers four different pricing plans. These are:
You get a 25% discount if you pay annually.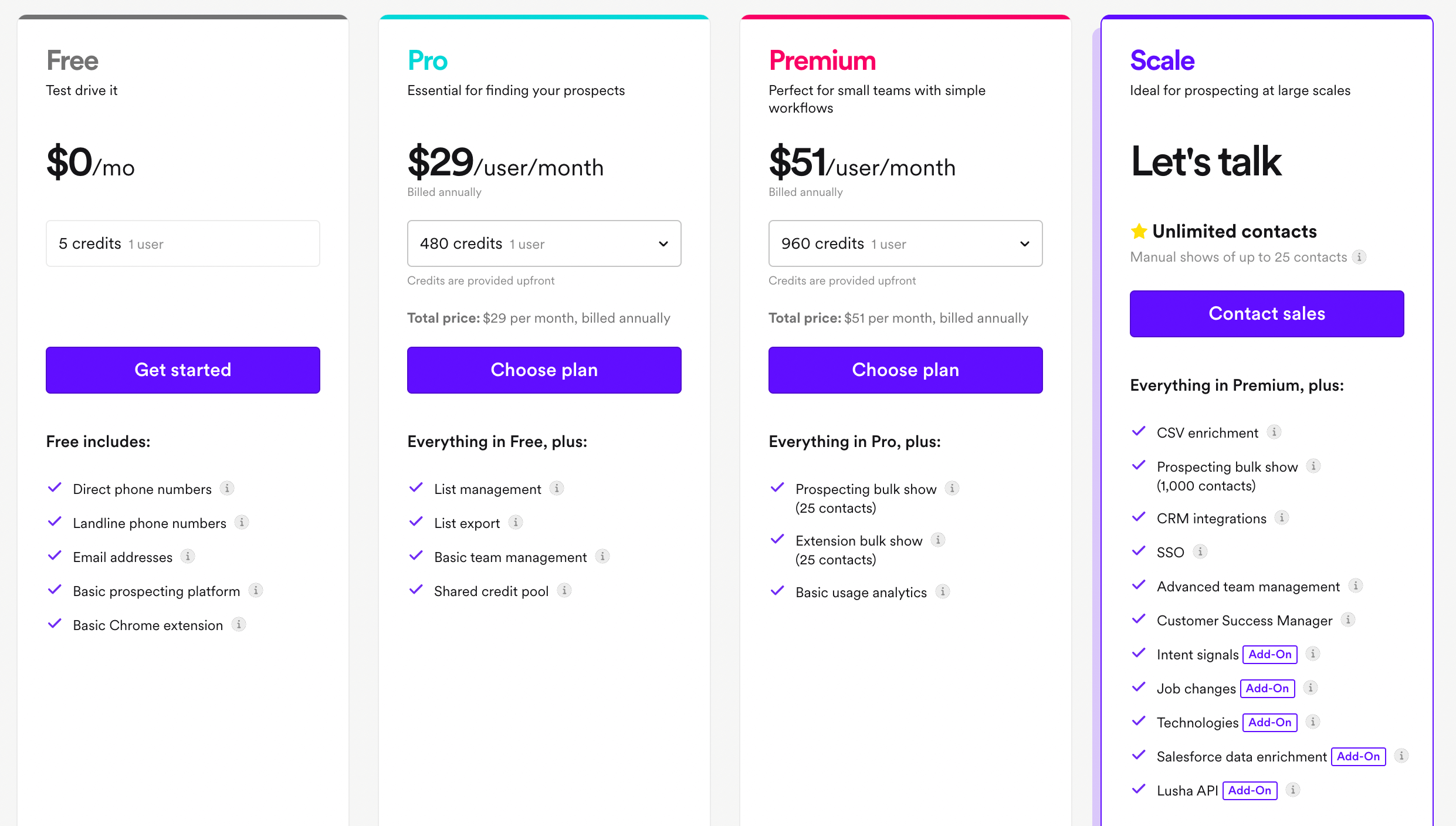 Conclusion
So that was our list of the best Seamless AI alternatives. Before you choose a tool, we highly recommend reading as many user reviews as possible. They will help you get real-life insights into the tool and notice any potential risks or problems that you might not have considered yet. Good luck!