Top 17 LinkedIn Automation Tools For 2023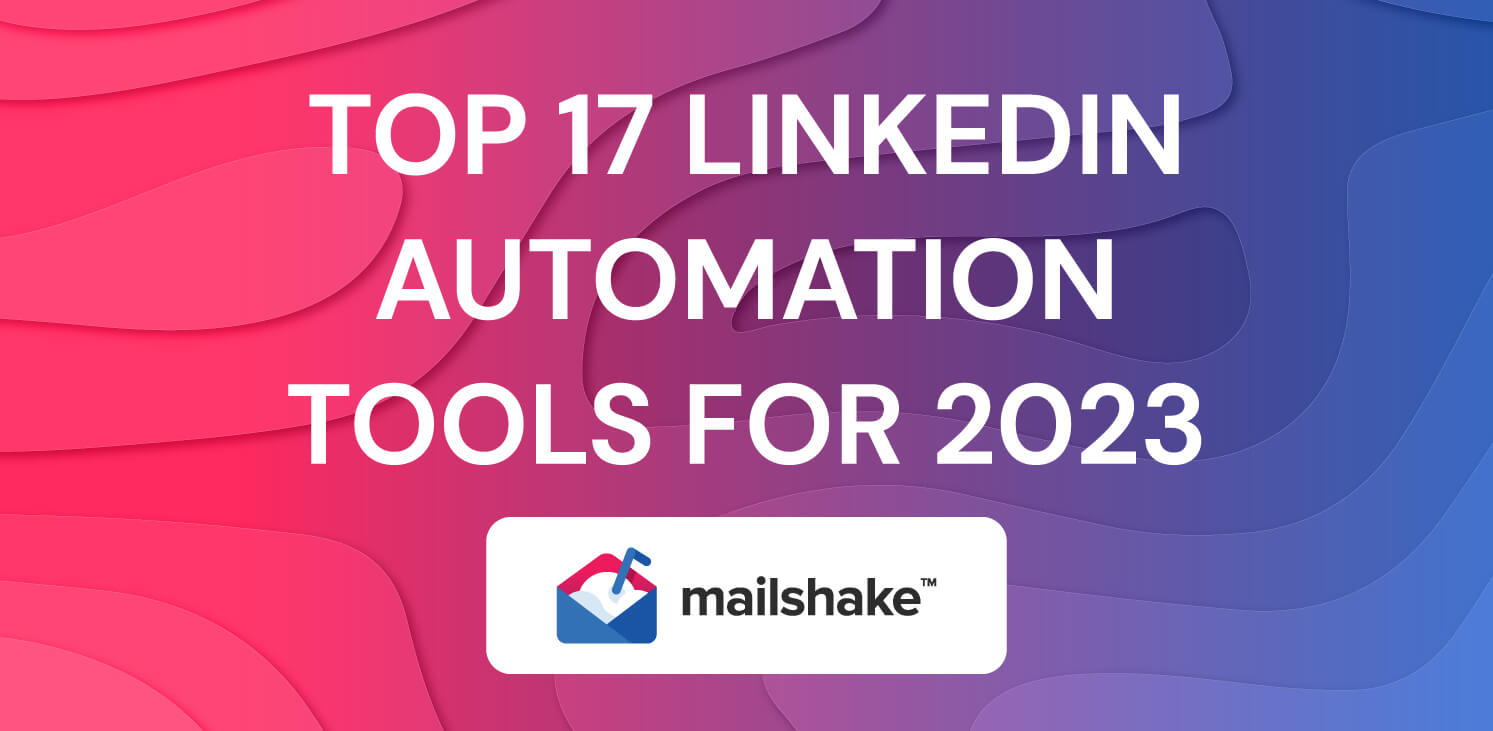 Every time you think you've mastered LinkedIn (LI) and you're doing everything you need to do to stay on top of your game, a new LinkedIn feature, trend, or a change in algorithm walks in. You start focusing on that and boom, you've lost all your previous effort.
To step out of this helpless loop and truly win at LinkedIn, you need to make use of LinkedIn automation tools. These tools can help you automate repetitive tasks, so you can focus on more important aspects of your LinkedIn strategy, i.e., genuine 1:1 networking and more.
So in this post, we've listed the top 17 LinkedIn automation tools that can help skyrocket your LinkedIn growth in 2023. Let's dive right in!
What Is LinkedIn Automation?
LinkedIn automation refers to the use of software tools or bots to automate basic and repetitive tasks on LinkedIn. These tasks may include:
Automating profile views
Sending connection requests
Sending 'welcome to network' messages to new connections
Engaging with other users, such as liking or commenting on their posts
Most of these tools work by using LinkedIn's API to access and manipulate data on the platform.
And the purpose of automating these tasks is to save time and increase efficiency for individuals and businesses looking to leverage LinkedIn.
On that note, here are a few pros and cons of LinkedIn automation tools to consider:
| | |
| --- | --- |
| Pros  | Cons |
| Saves time and increases productivity | In case the tool violates LI rules, accounts can get restricted or banned |
| Allows you to target highly specific and defined audience | Generic automated messages result in a lack of personalization |
| Let's you reach and engage a larger audience than what is possible manually | Most high-quality tools require a monthly subscription or payment per action |
Top 17 LinkedIn Automation Tools For 2023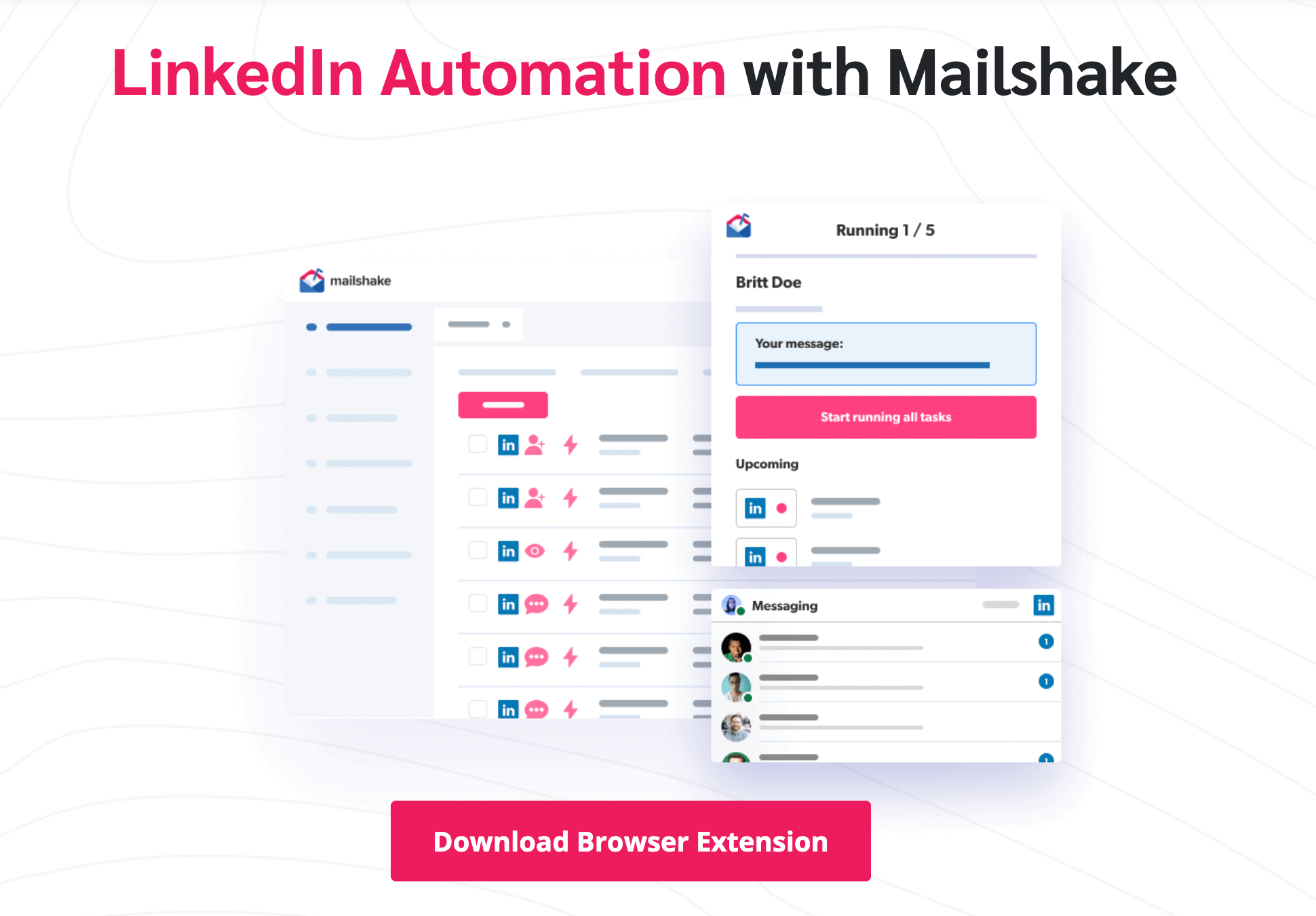 G2 Rating: 4.7/5 (225 reviews)
Capterra Rating: 4.7/5 (103 reviews)
Mailshake's LinkedIn automation tool helps with sales and lead generation. It enables users to automate personalized LinkedIn outreach campaigns on a large scale. Some of its top features include:
Automated follow-ups
Personalized messaging
Targeted prospecting
A/B testing
Advanced analytics report
Integration with other sales and marketing tools
Compliance with LinkedIn policies. We restrict the number of messages and requests you can send in a day, so your account isn't flagged by LinkedIn.
Pricing
Mailshake LinkedIn automation is part of our sales engagement plan.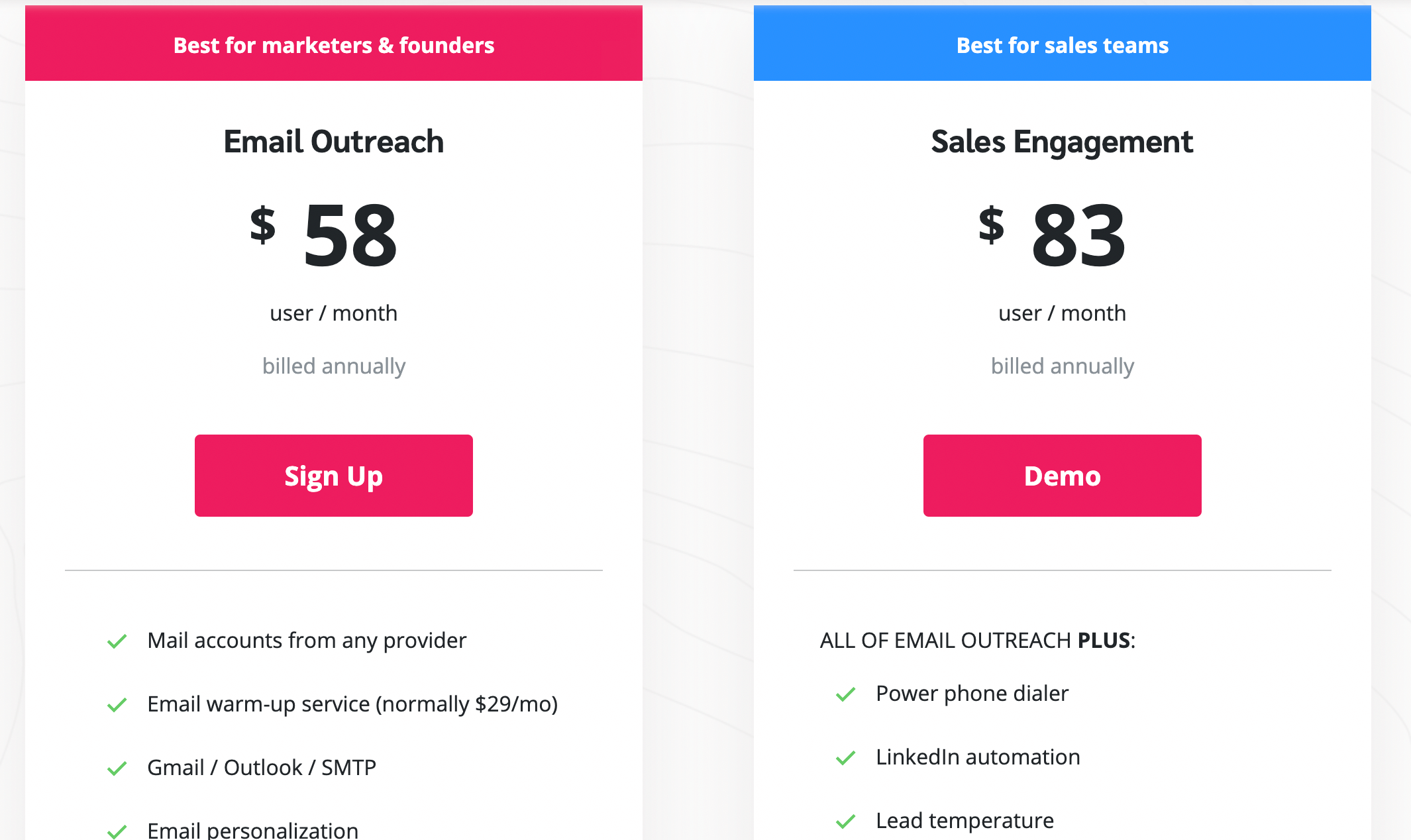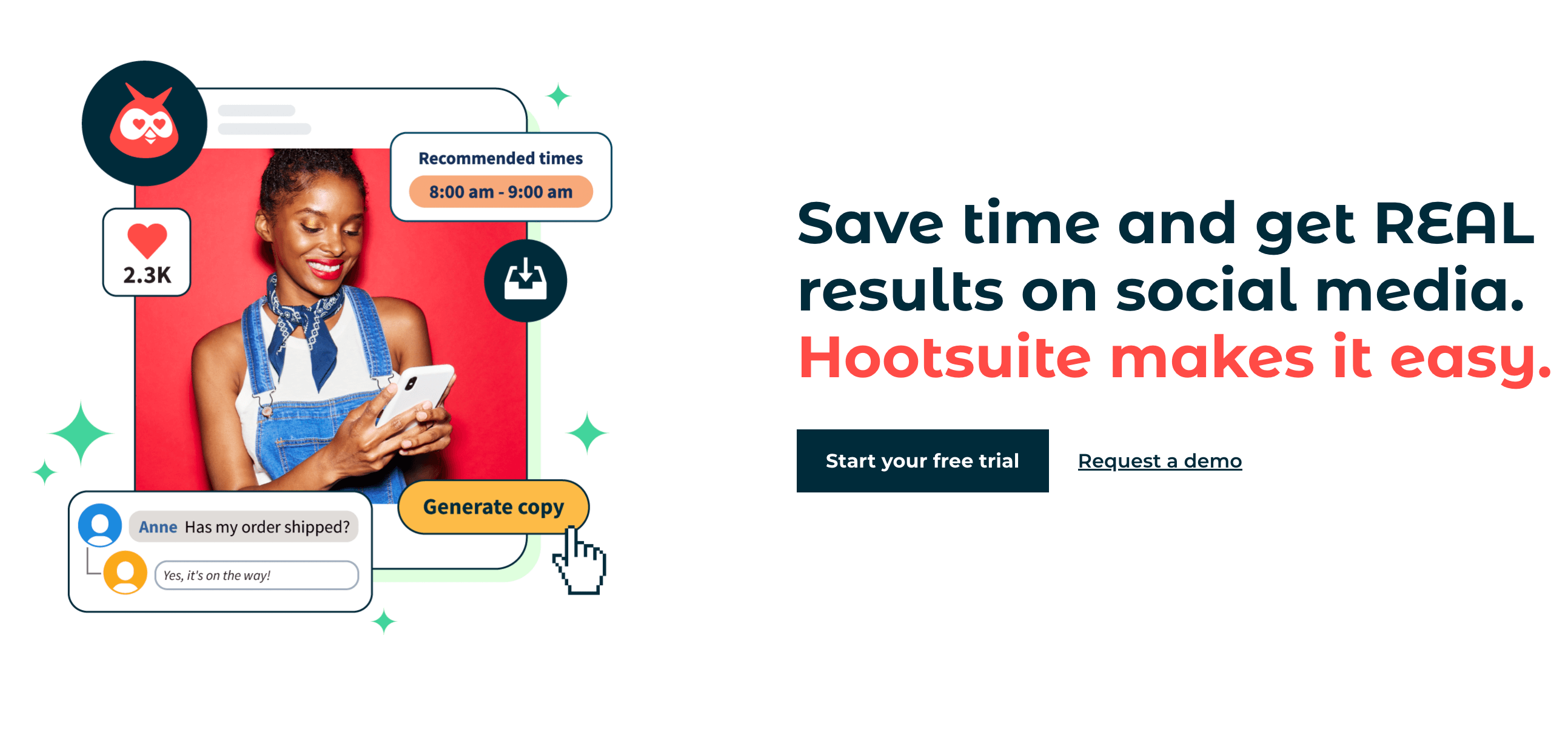 G2 Rating: 4.1/5 (3906 reviews)
Capterra Rating: 4.4/5 (3439 reviews)
Hootsuite provides a range of automation tools for all social media platforms. The one we recommend considering here is the post-composer. Using this, you can compose your LinkedIn post right on the platform and schedule it for publishing at a preferred date and time. Hootsuite will also recommend the best times to post according to your industry.
Some of its top features include:
Multi-platform publishing
Collaborative posting
Content scheduling
Content library
Analytics & reporting
Customizable post templates
Pricing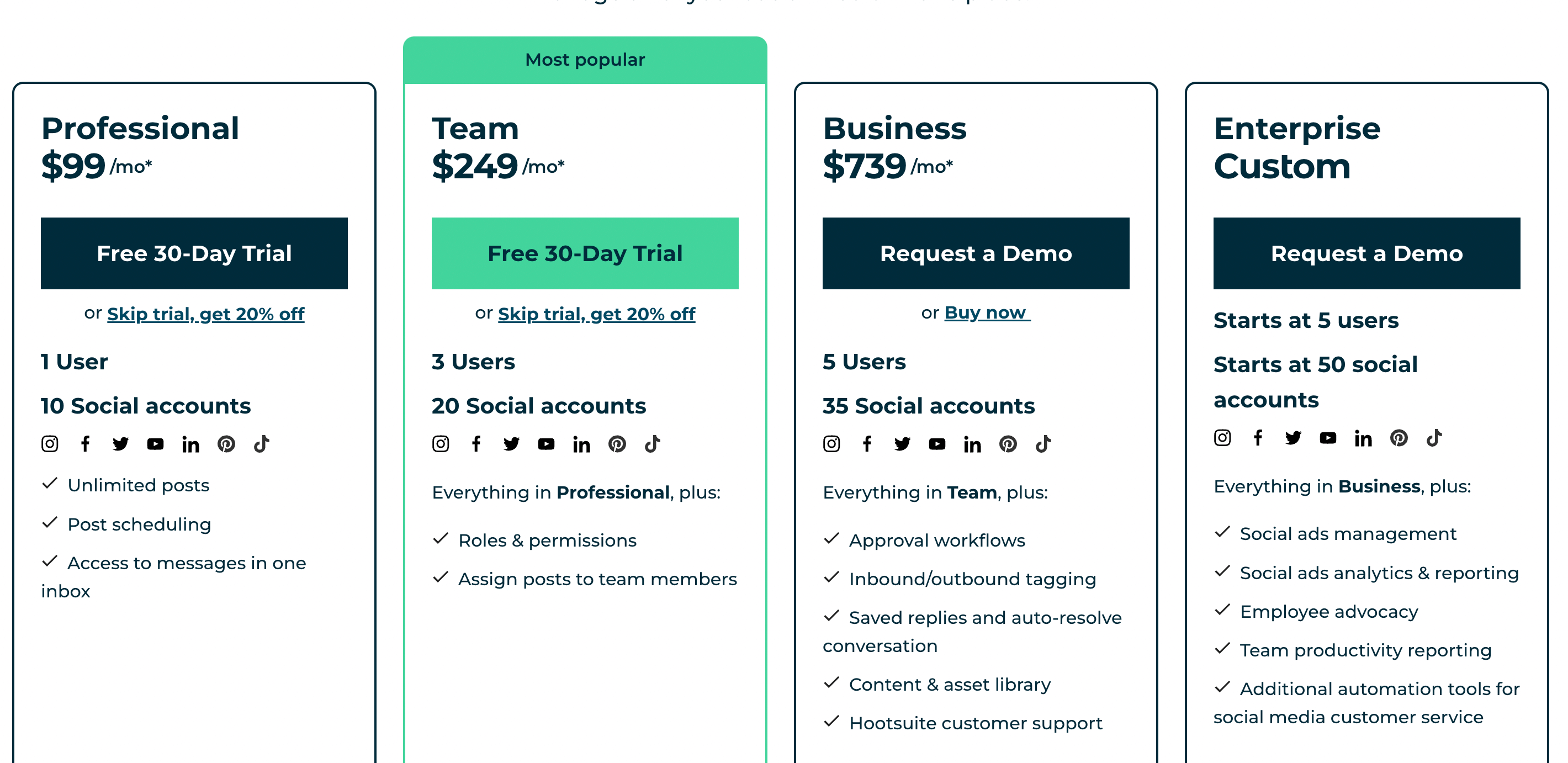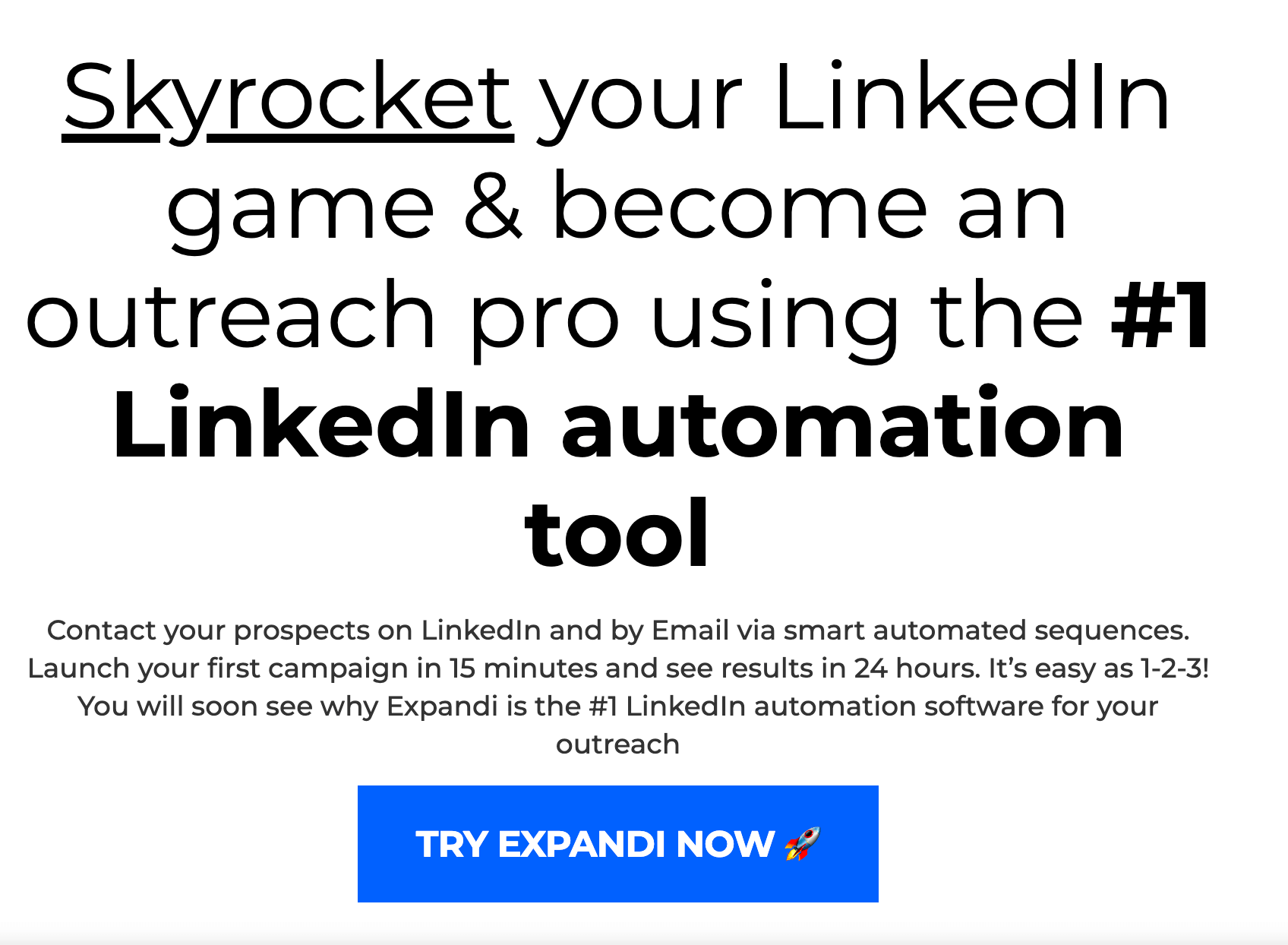 G2 Rating: 4.0/5 (52 reviews)
Capterra Rating: 4.3/5 (25 reviews)
Similar to Mailshake, Expandi.io is made for automating lead generation on LinkedIn. It automatically likes posts, endorses skills, and sends connection requests and messages. Some of its top features include:
Automated campaigns
Excellent personalization for outreach messages
Automate message sequences
Analytics and reporting
But at the same time, Expandi is pricier than Mailshake.
Pricing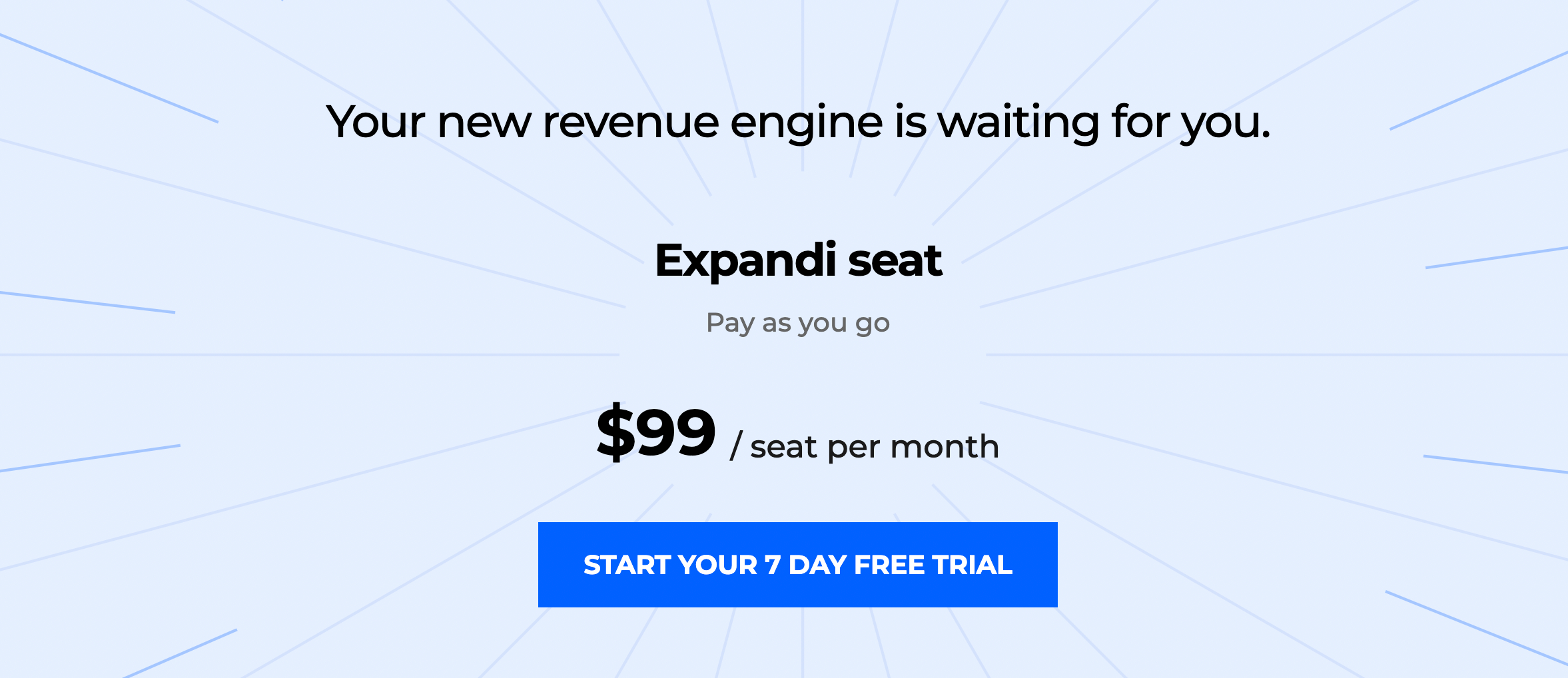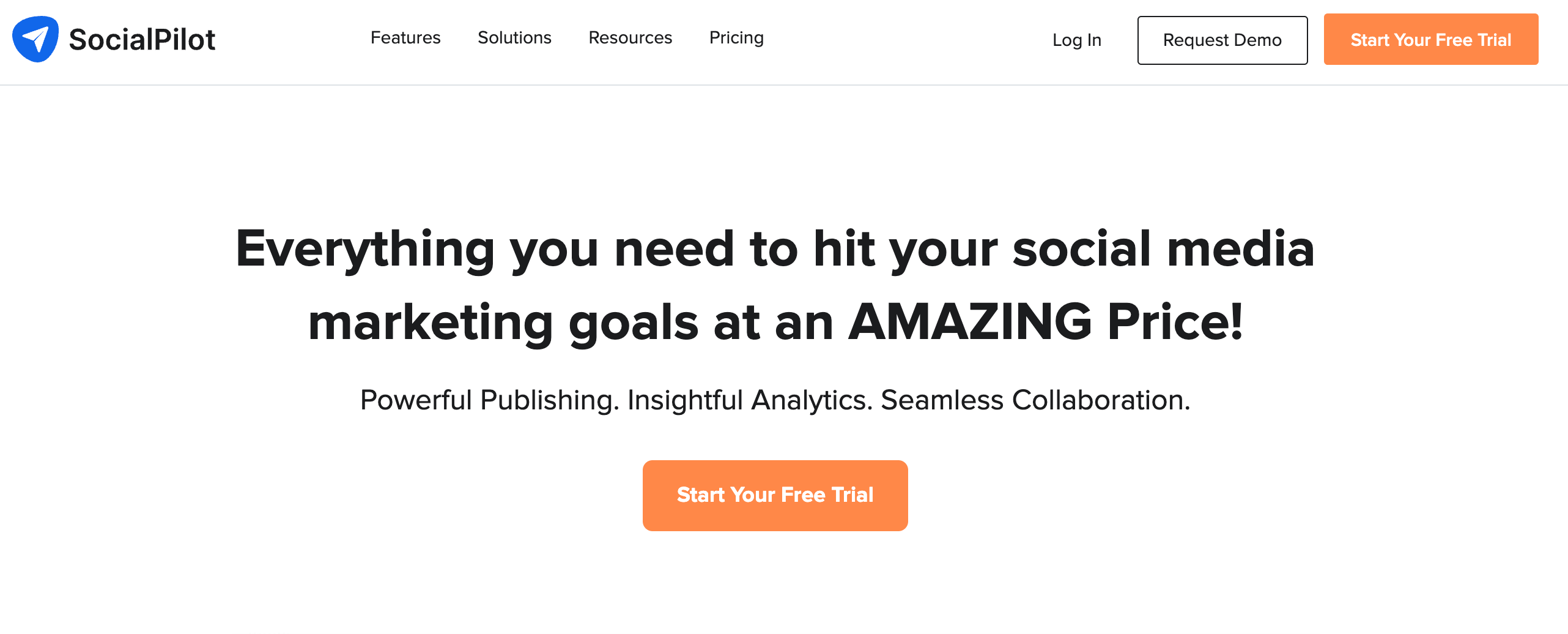 G2 Rating: 4.5/5 (550 reviews)
Capterra Rating: 4.4/5 (356 reviews)
SocialPilot is an all-embracing marketing tool like Hootsuite. It leverages the power of AI and offers a very user-friendly interface. It can help with LI automation via features like:
Post scheduling
Calendar management
Campaign planning and management
Content curation
Team collaboration
Analytics & reports
Auto hashtag suggestions
Pricing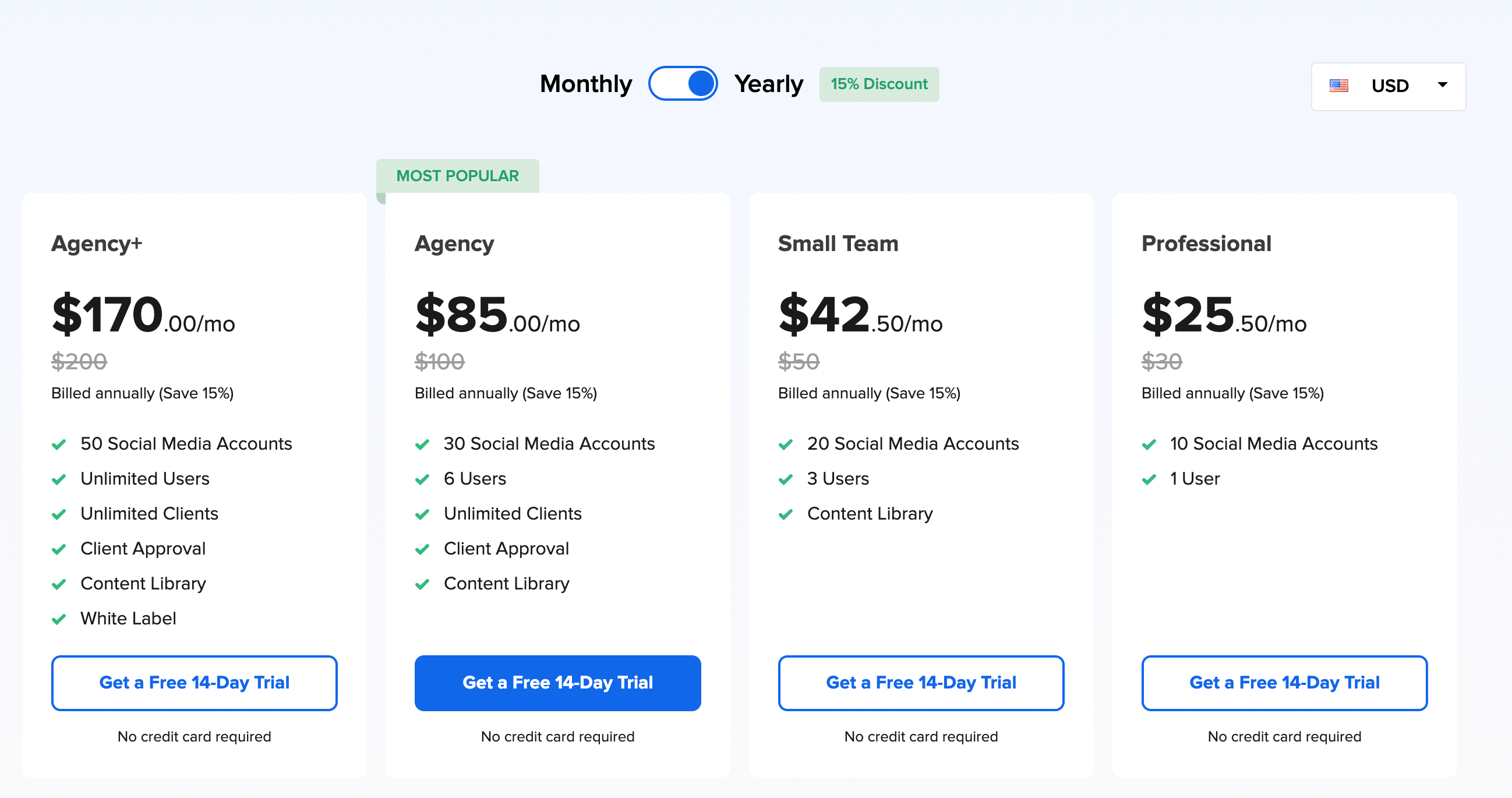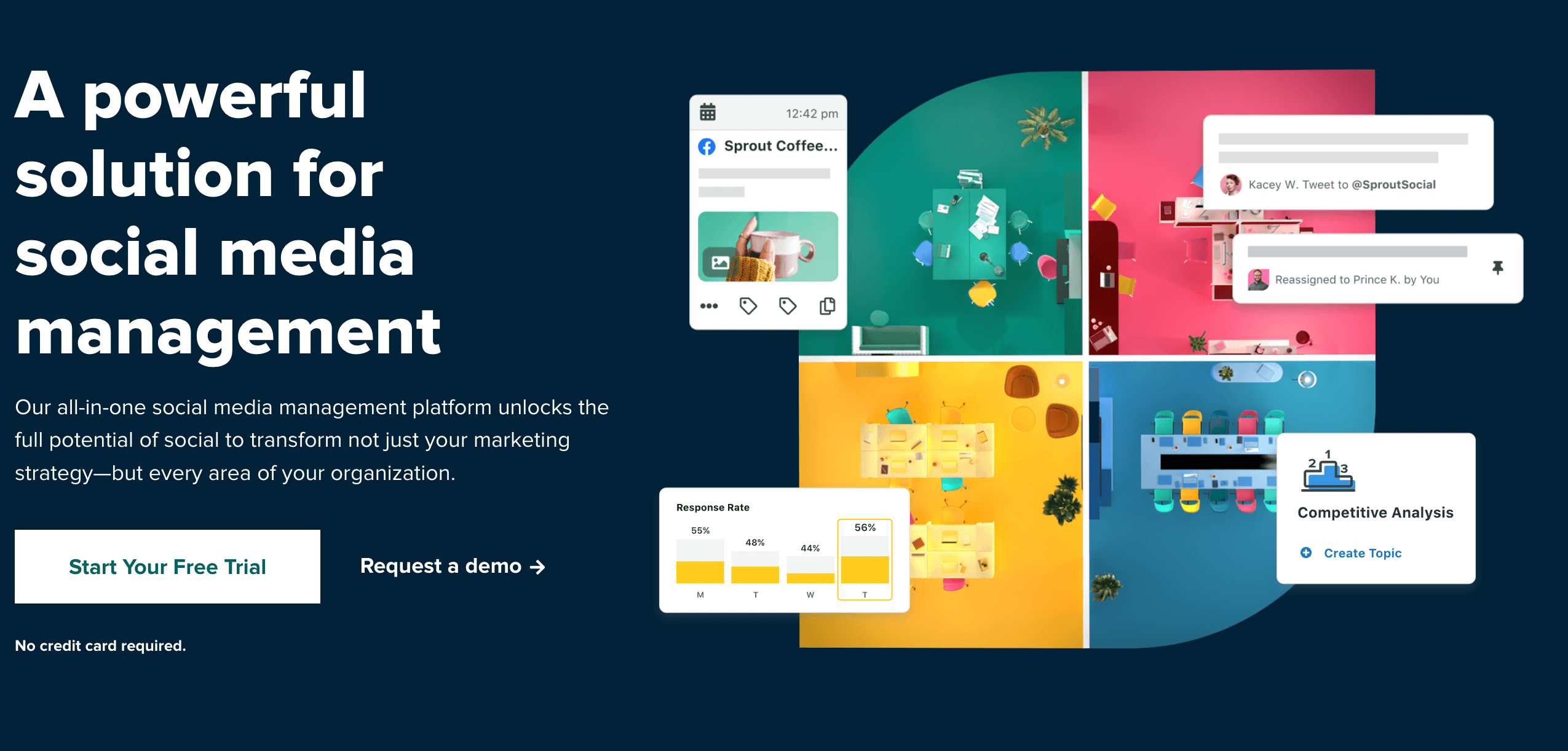 G2 Rating: 4.4/5 (2460 reviews)
Capterra Rating: 4.8/5 (558 reviews)
Sprout Social is another automation tool that offers a comprehensive set of features for LinkedIn scheduling, analytics, and engagement. Top features include:
Smart inbox
Publishing and scheduling
Team collaboration
Workflow approvals
Conversion tracking
Data visualization
Pricing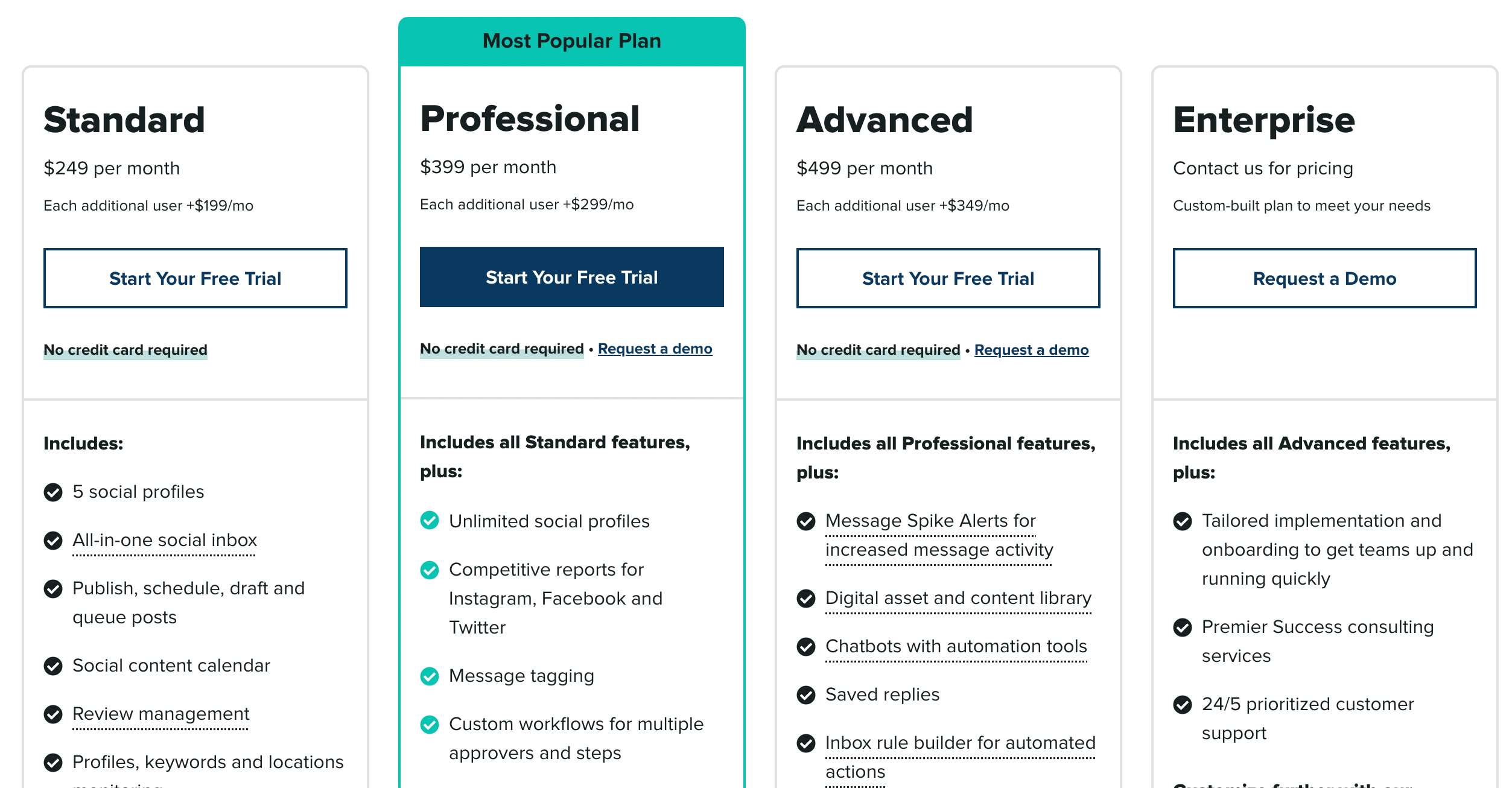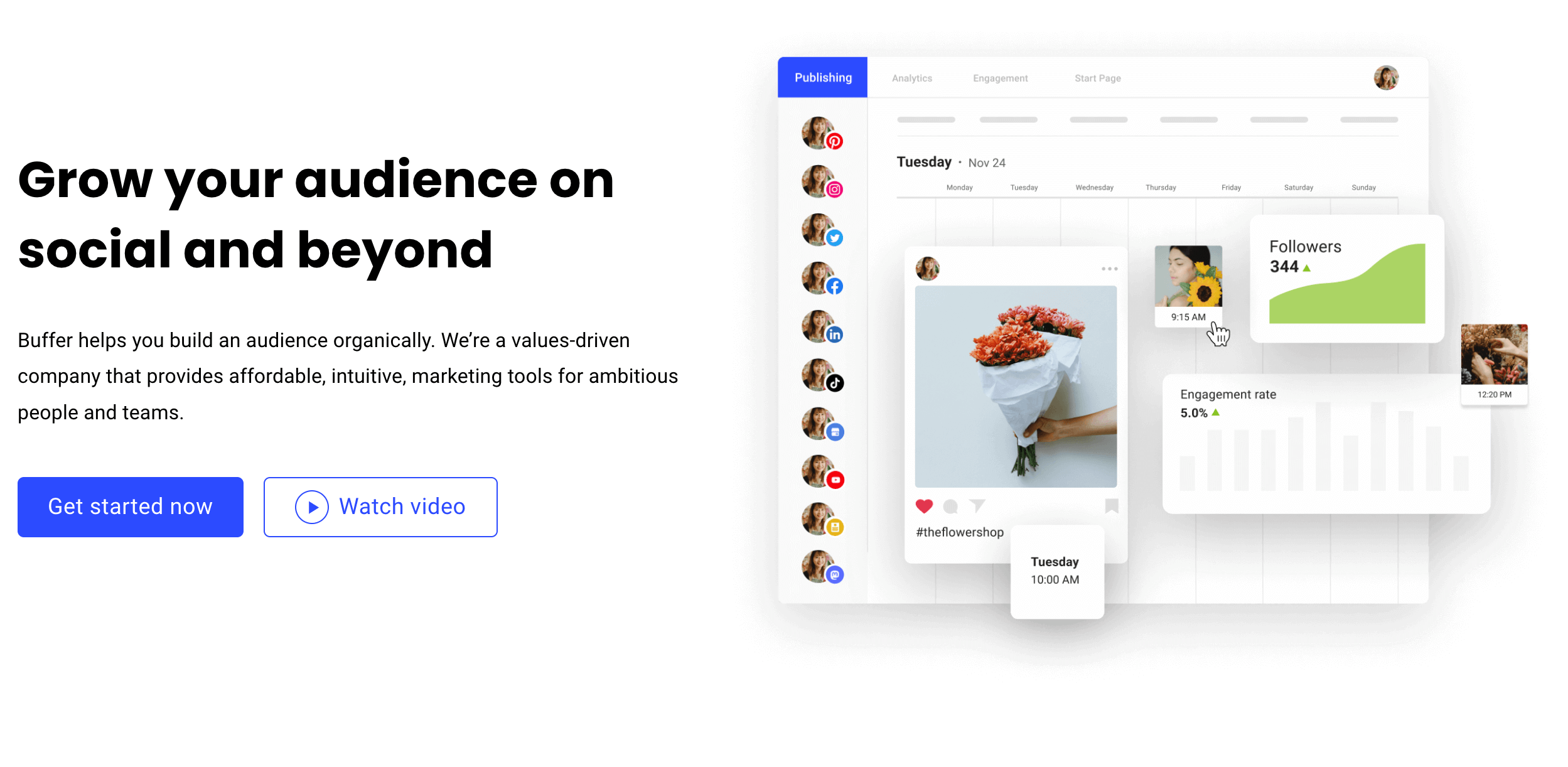 G2 Rating: 4.3/5 (976 reviews)
Capterra Rating: 4.5/5 (1410 reviews)
Buffer is an automation tool for a range of social media platforms including LinkedIn. It's best suited for medium or large businesses that publish bulk content every month. Some of its features include:
Post scheduling
Content creation tools
Team collaboration
Analytics and reporting
Social listening features
Pricing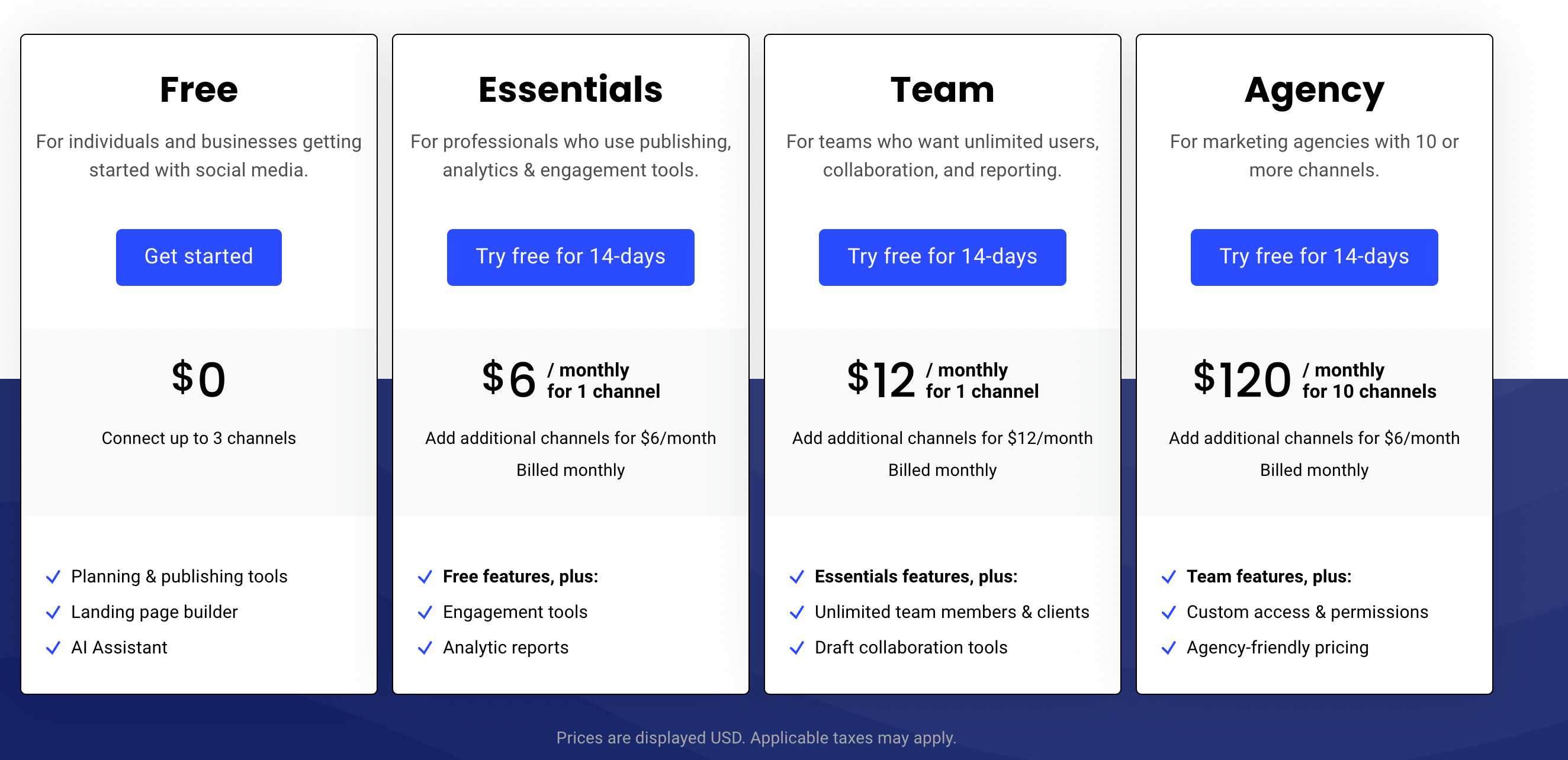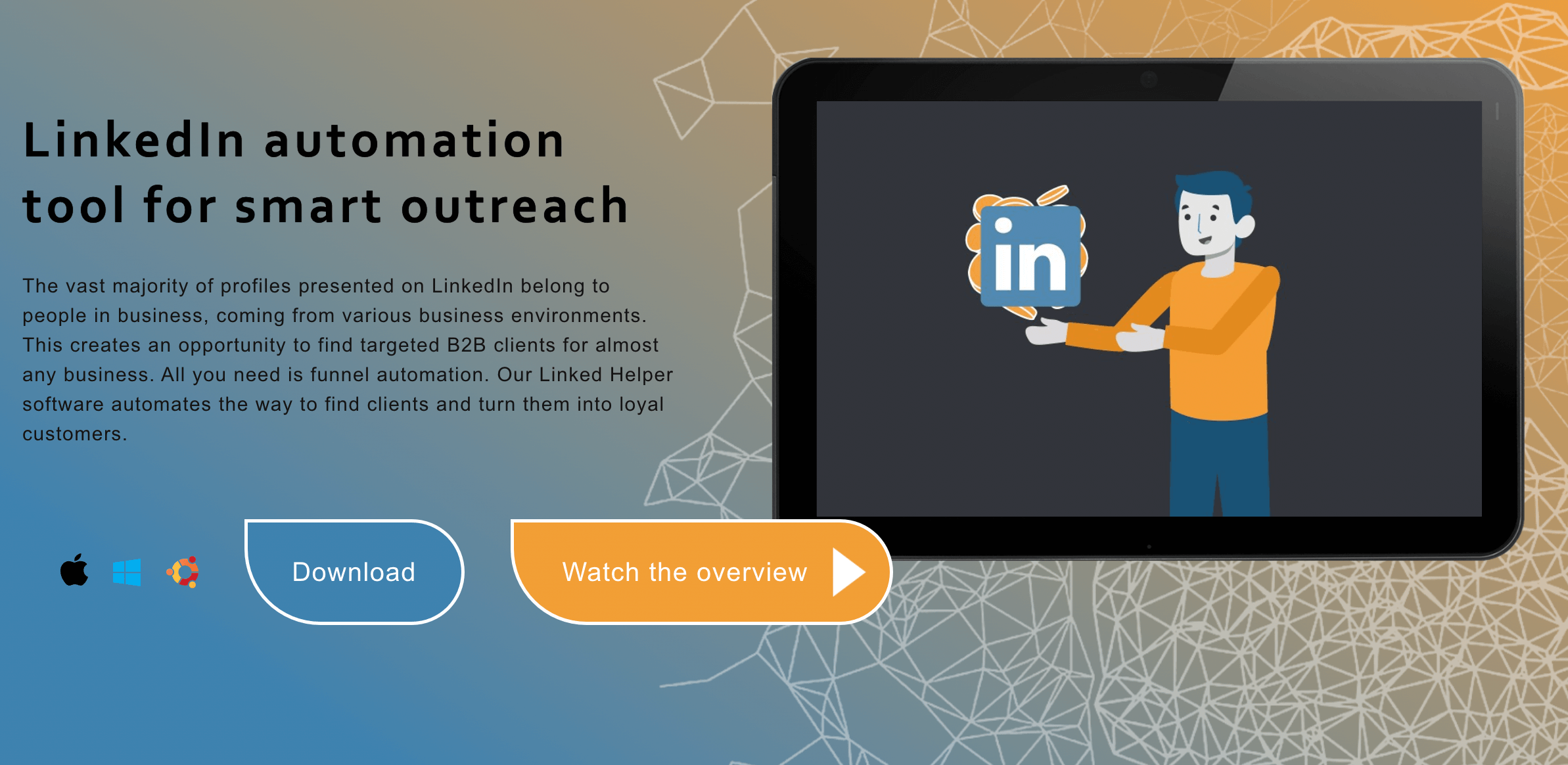 G2 Rating: 4.5/5 (112 reviews)
Capterra Rating: 4.7/5 (26 reviews)
LinkedIn Helper2 is one of the cheapest tools that help with LinkedIn outreach and profile growth. It can help you with:
Automating connection requests
Automating follow-ups
Automating profile views
Automating message replies
Skill endorsements
Messaging LinkedIn group members
Exporting and managing LinkedIn contacts
Pricing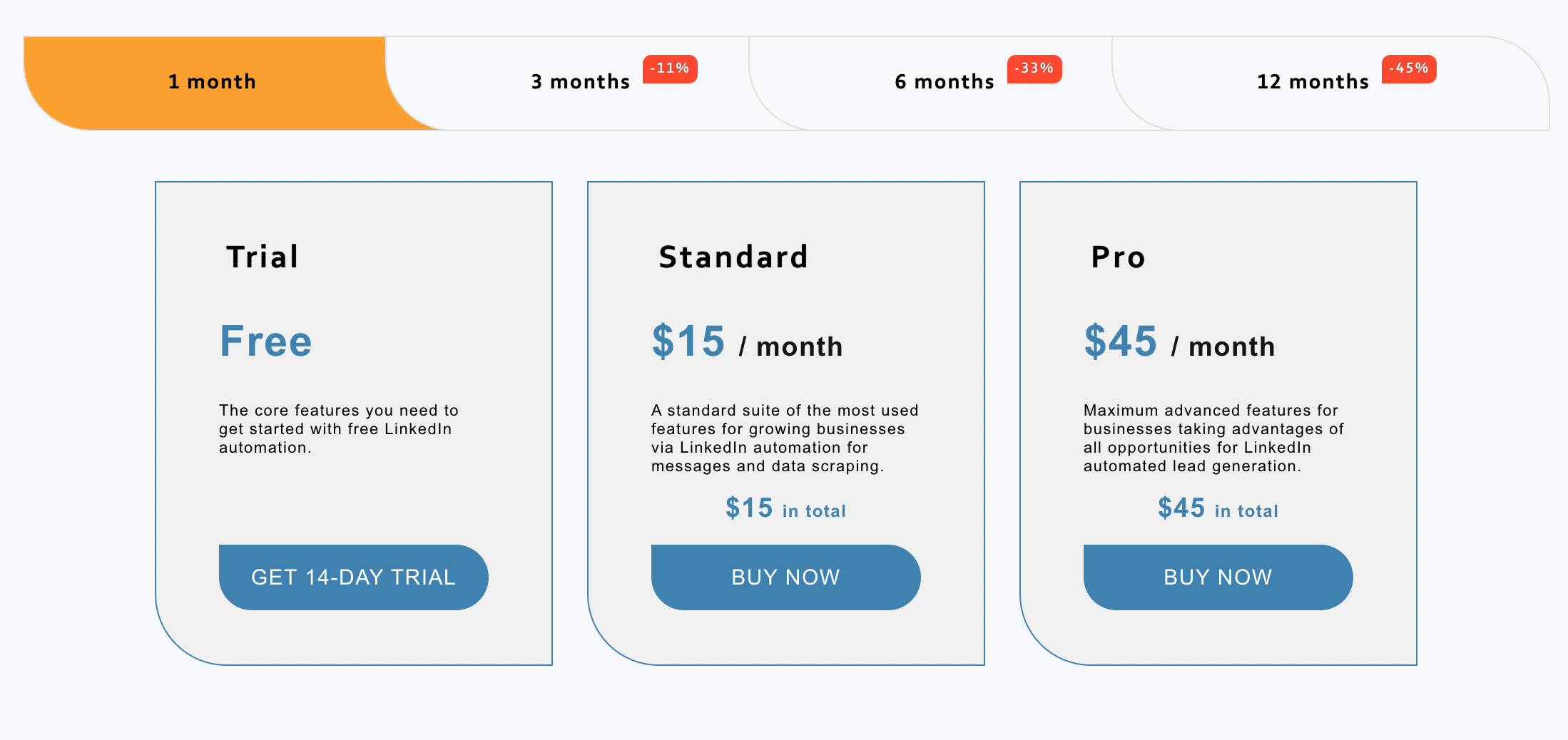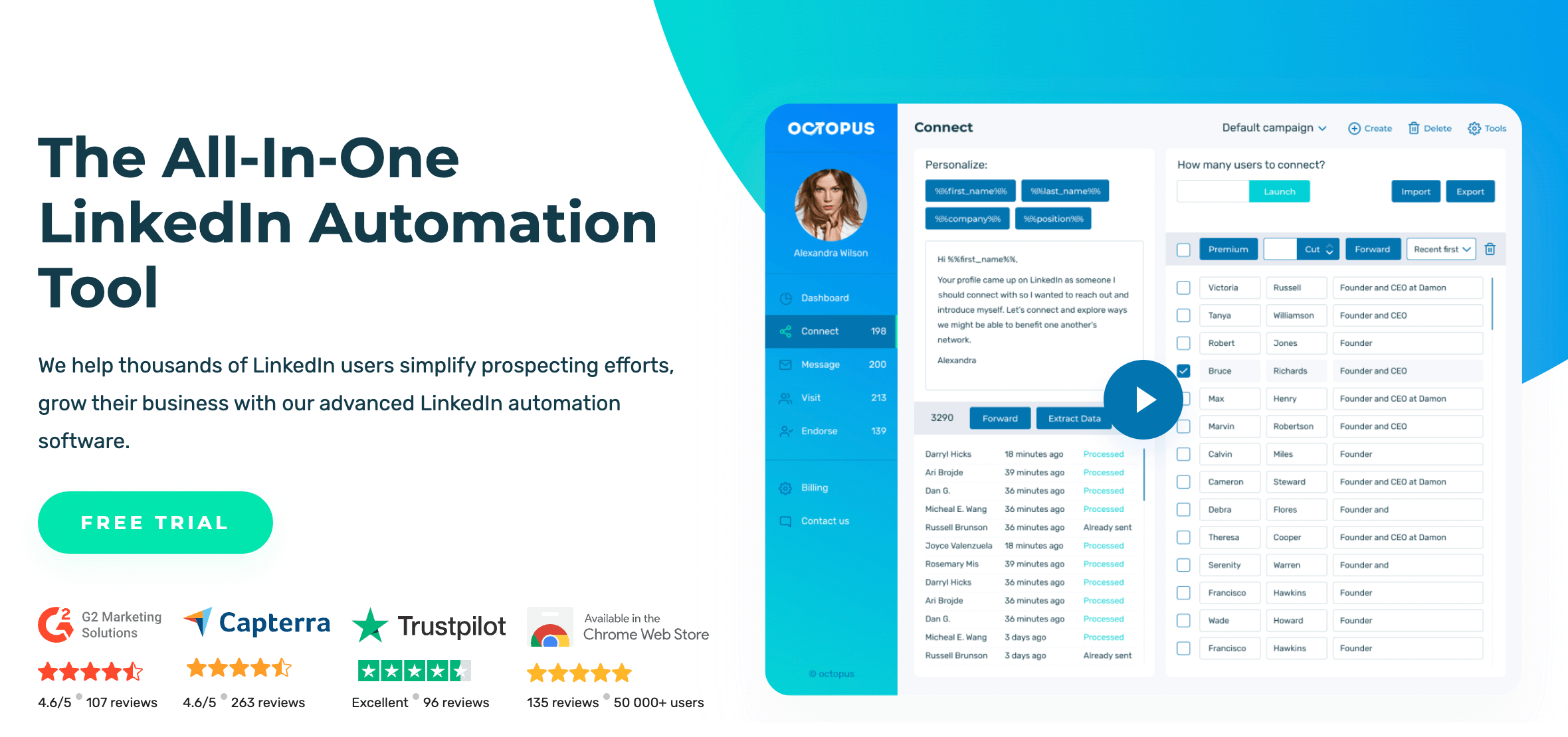 G2 Rating: 4.4/5 (111 reviews)
Capterra Rating: 4.6/5 (268 reviews)
Octopus CRM is a useful and cheap lead generation for B2B marketers operating on LinkedIn. The name 'octopus' indicates that it supports multi-channel marketing. Features include:
Automated messaging campaigns
Categorize LinkedIn connections and leads
Detailed analytics of LinkedIn activity
Wide range of integrations
Pricing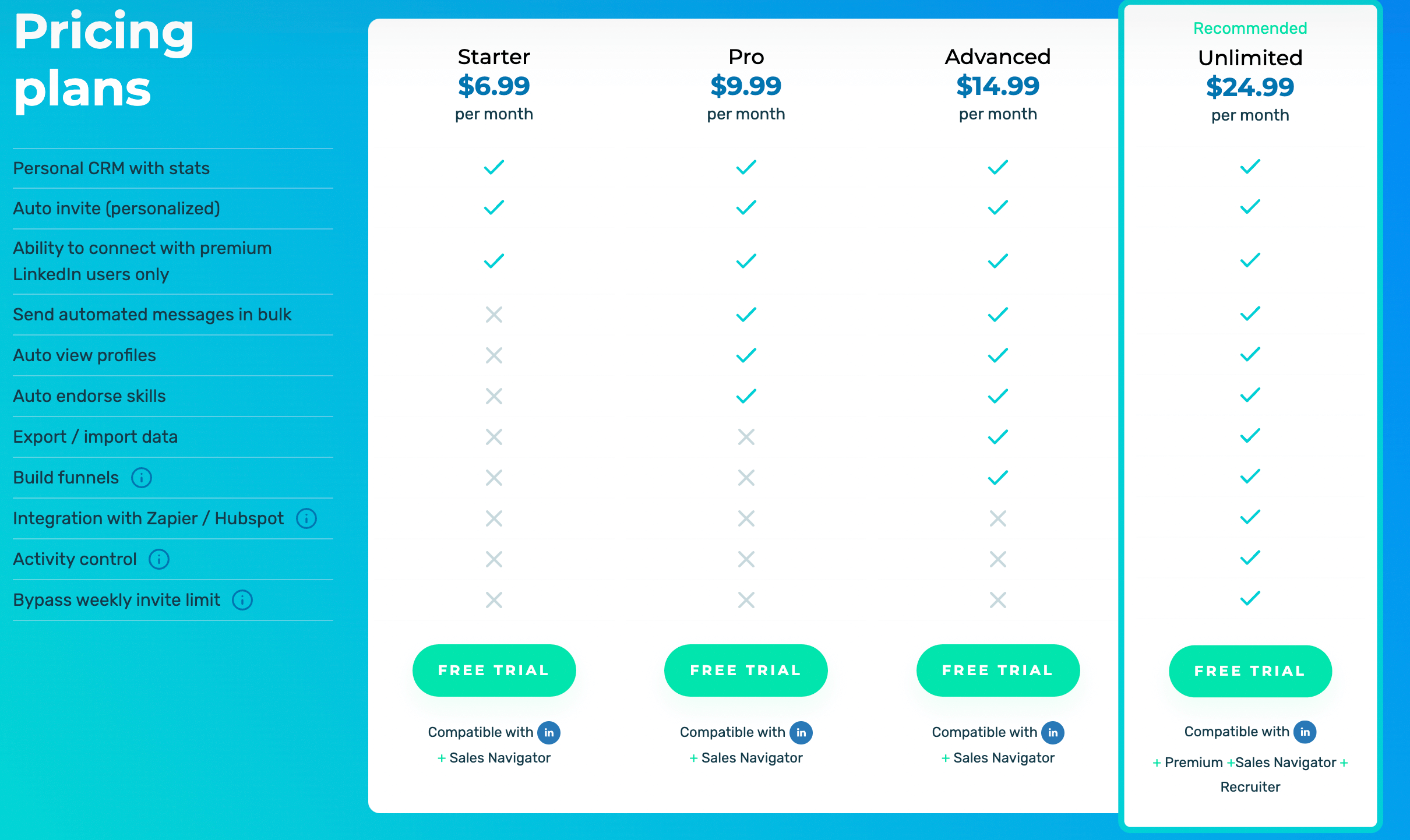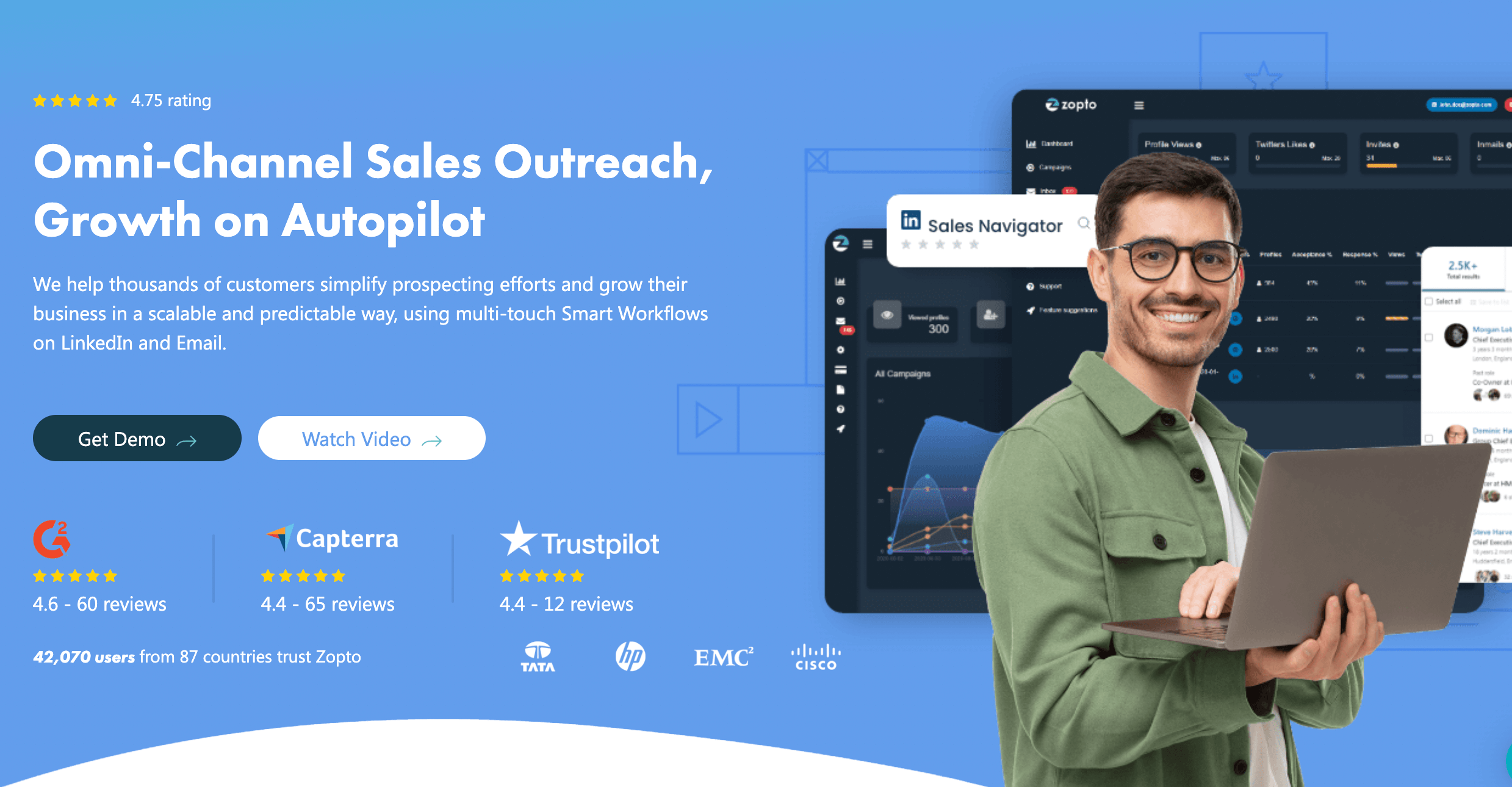 G2 Rating: 4.6/5 (60 reviews)
Capterra Rating: 4.4/5 (65 reviews)
Zopto is a cloud-based multi-channel outreach tool. It allows you to send personalized LinkedIn message requests, Inmails, messages, and connection requests. You can also use built-in GPT-3 support to write flawless personalized messages. Its features include:
Customer categorization and filtering
Ability to select the level of engagement for different connections
Lead management
Integration with CRM
Runs even when your computer is off
Dedicated customer success manager
Pricing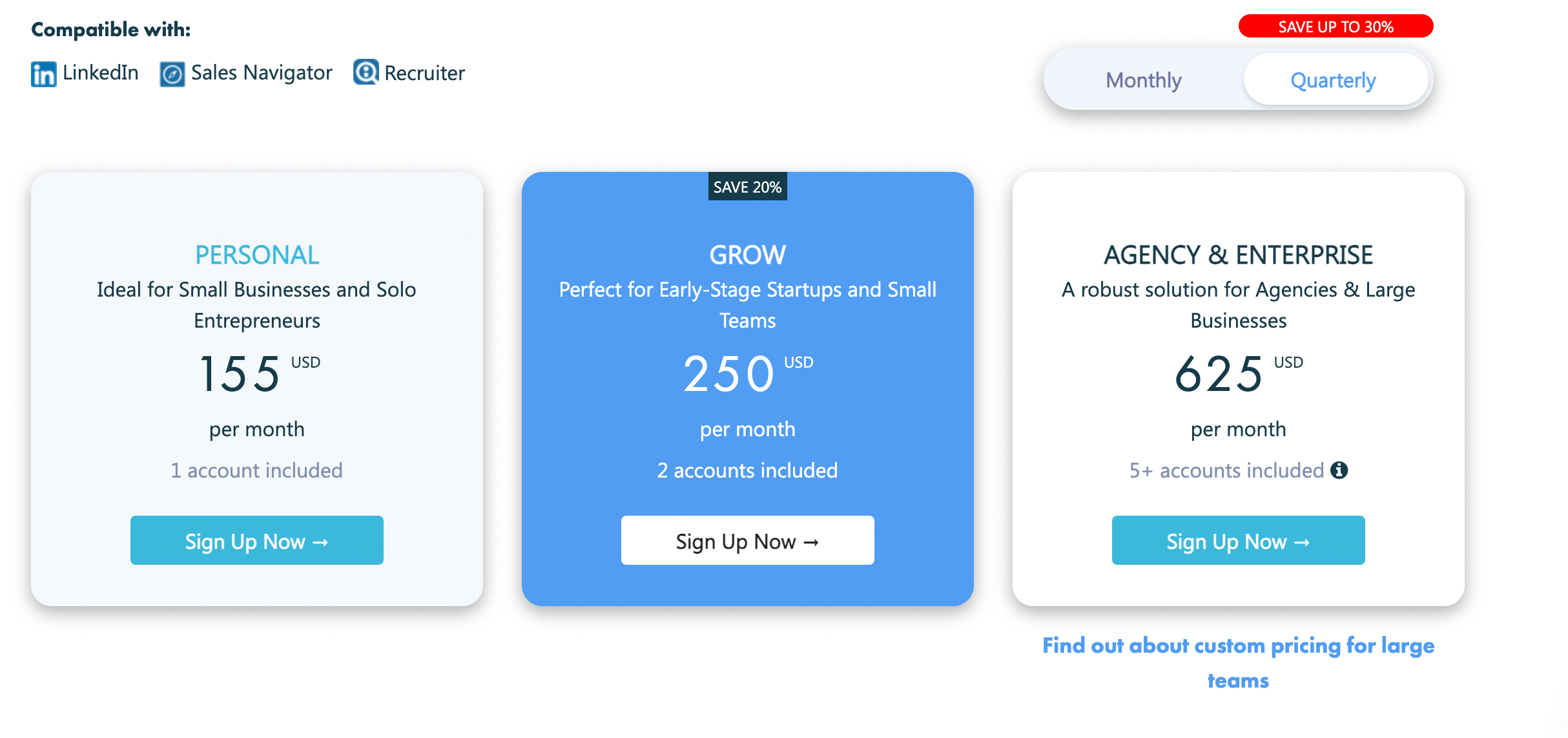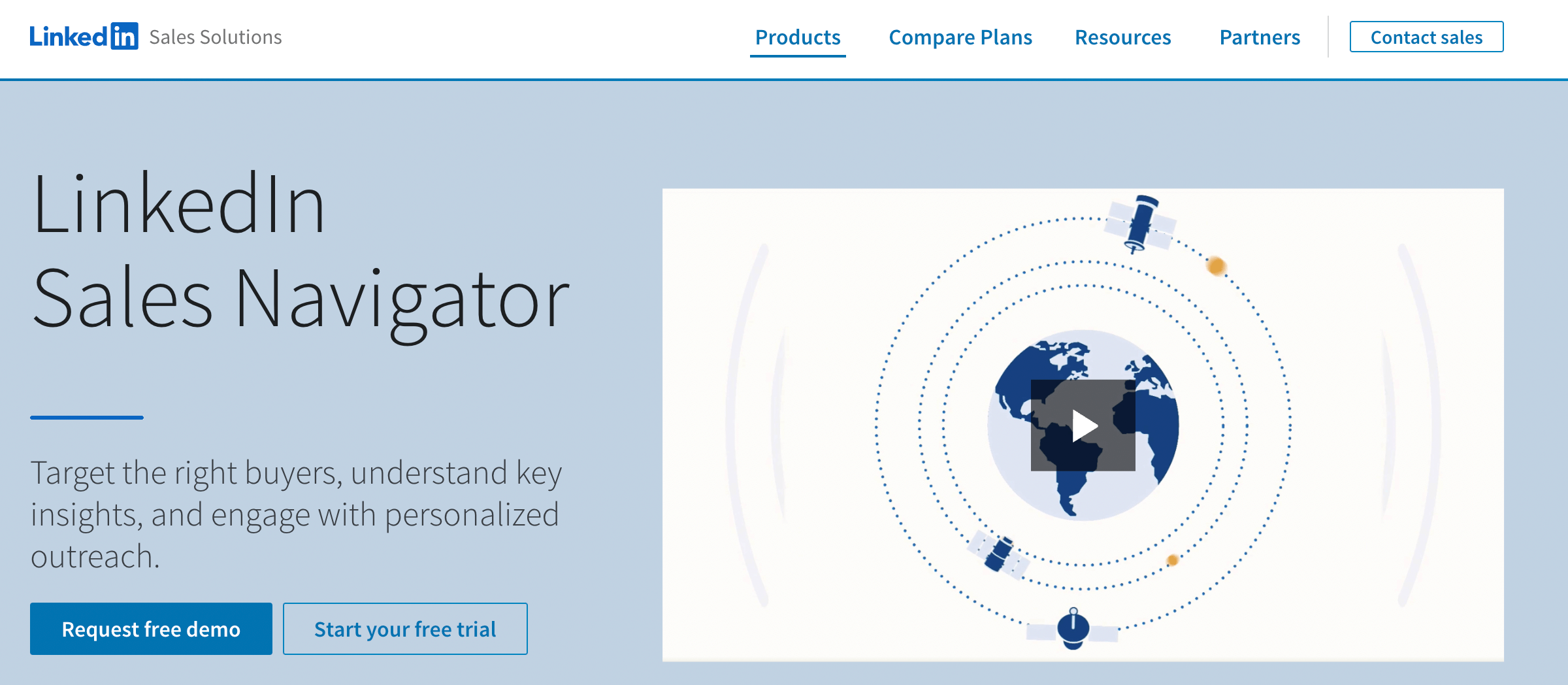 G2 Rating: 4.3/5 (1685 reviews)
Capterra Rating: 4.5/5 (110 reviews)
LinkedIn Sales Navigator is offered by LinkedIn itself. Its strongest feature is its advanced search, which gives you access to powerful information about your LinkedIn leads and allows you to locate the most relevant prospects. Some of its top features are:
Advanced lead and company search
Real-time alerts on saved leads and companies
Ability to categorize leads and create custom lists
Integration with CRM
InMail feature
Team collaboration
Pricing
You'll have to request a quote to find out pricing.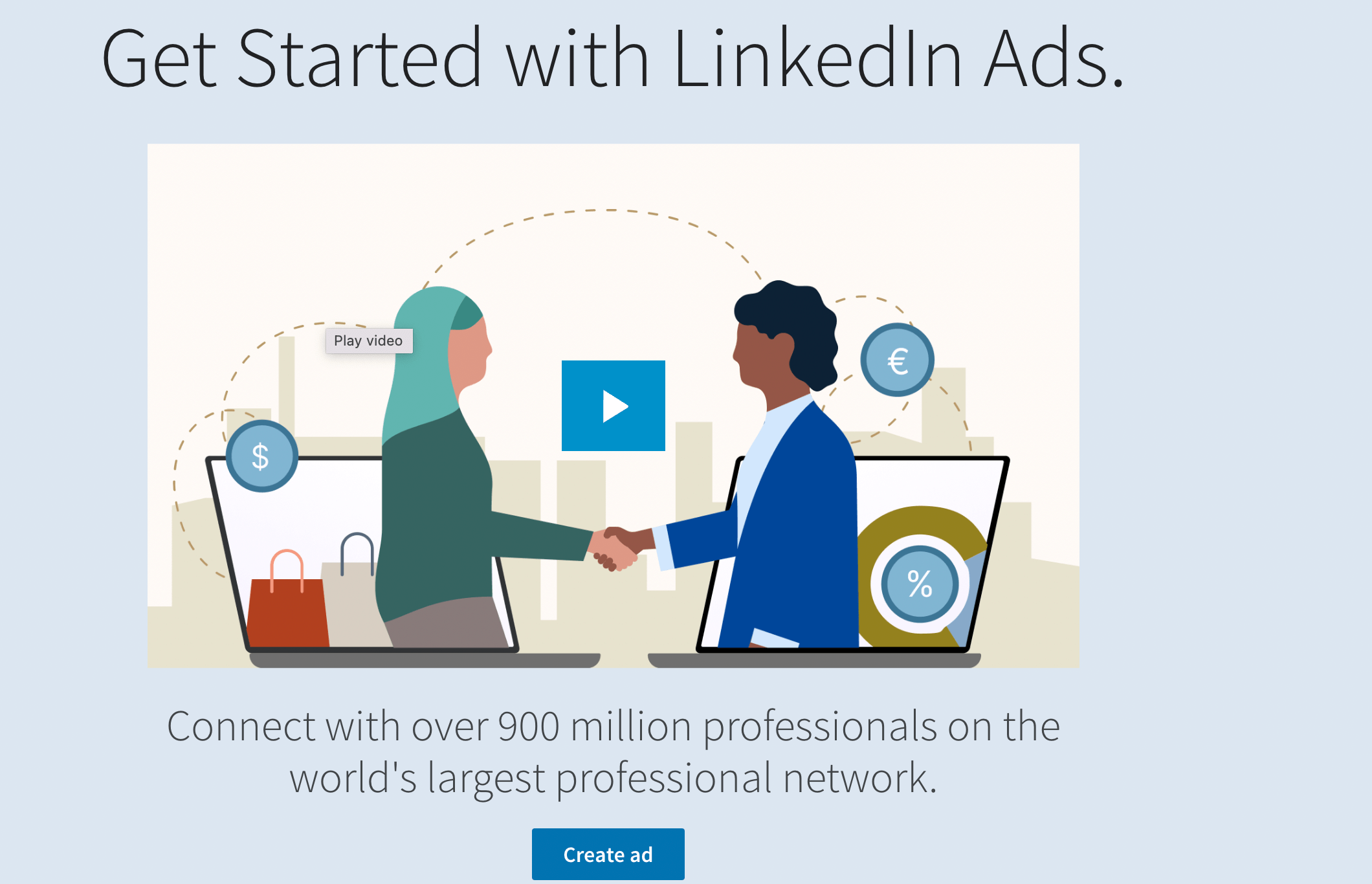 G2 Rating: 4.0/5 (246 reviews)
Capterra Rating: 4.7/5 (9 reviews)
LinkedIn Ads is an advertising automation tool. It helps you create ads, which in turn helps you find high-quality leads. Its features include:
Highly specific targeting
A variety of ad formats
Conversion tracking
Budget control
Analytics and reporting
Pricing
Pricing depends on the ads you create.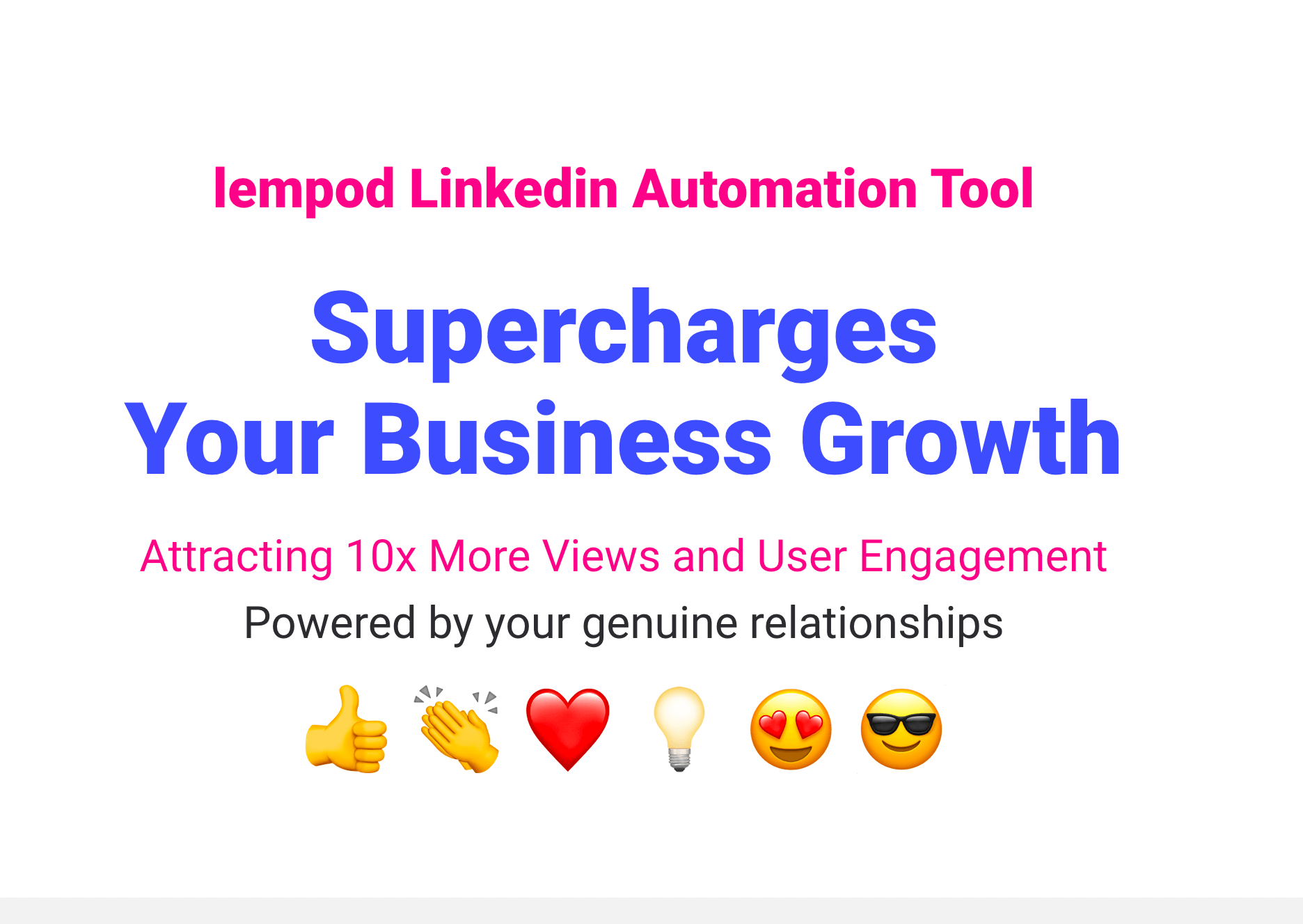 G2 Rating: n/a
Capterra Rating: n/a
Pods are discouraged at LinkedIn. But if you're a complete beginner who's finding it difficult to bring engagement to your profile, Lempod can be of great help. Its features include:
Compliance with LinkedIn policies
Browser-based
Multi-user collaboration
Company pod creation
Content management
Social media analytics
Pricing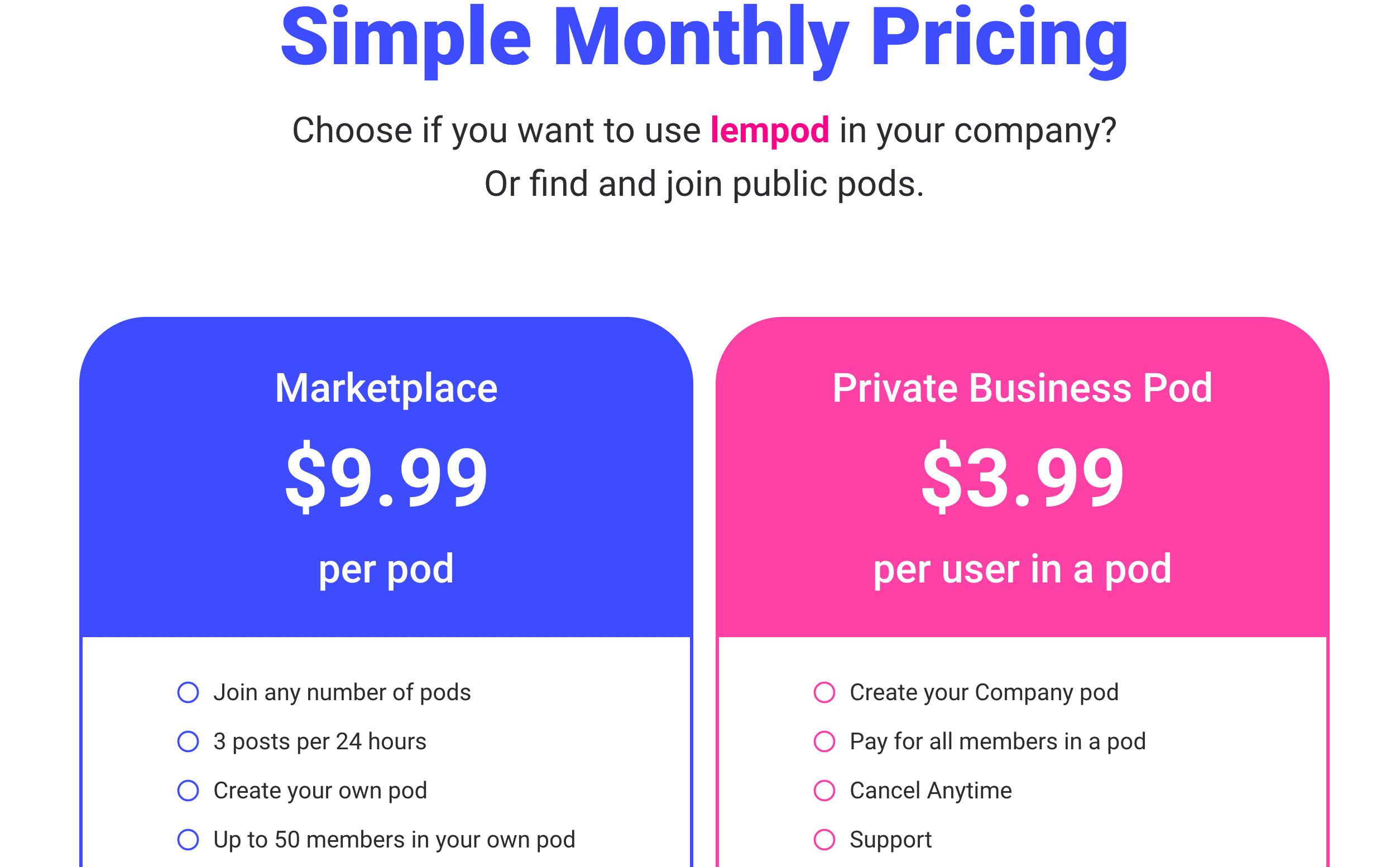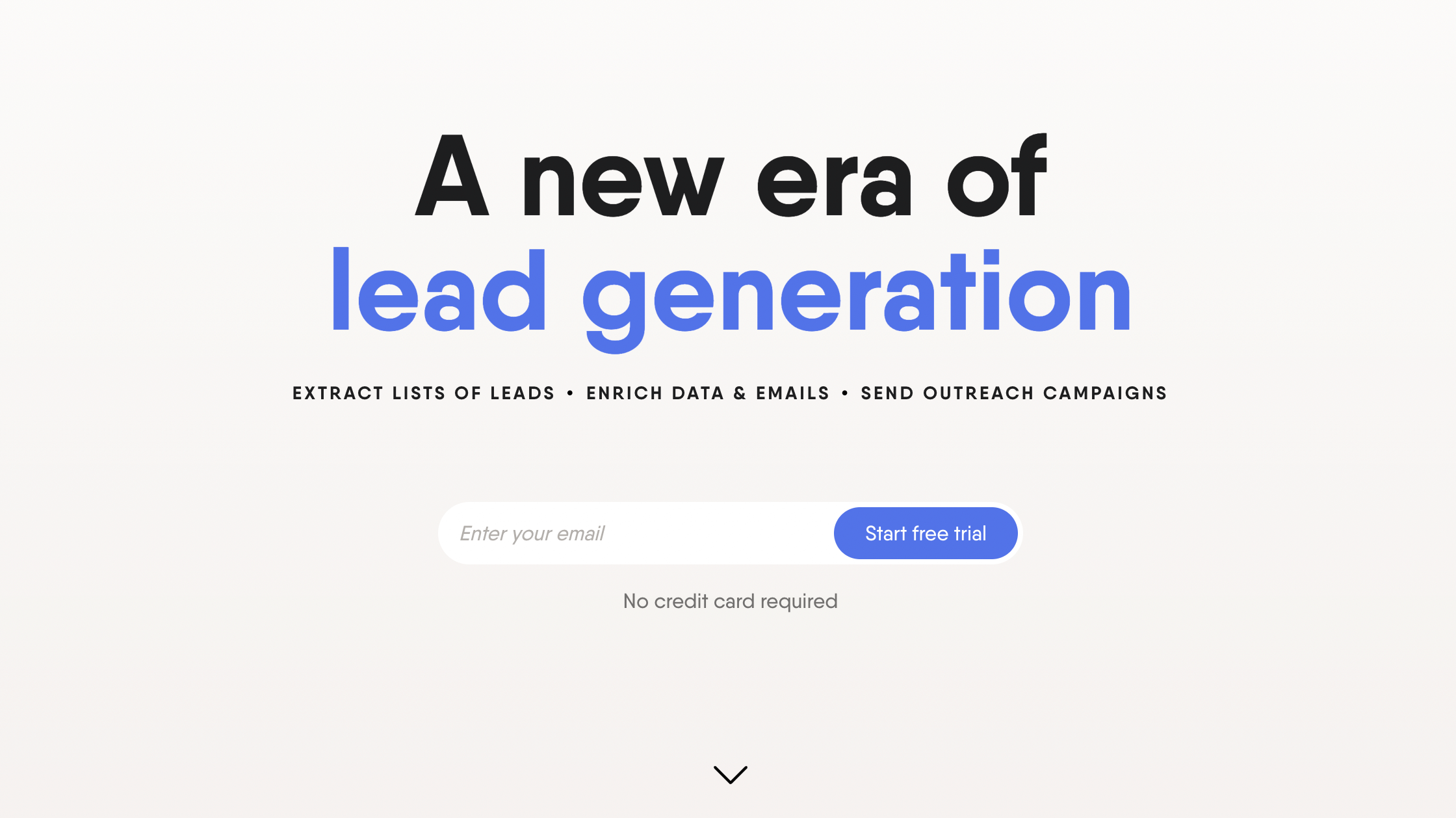 G2 Rating: 4.3/5 (34 reviews)
Capterra Rating: 4.6/5 (85 reviews)
Phantombuster is a data-scraping LinkedIn automation tool that helps with lead generation. Its features include:
Network booster (automated invitations)
Auto commenter/liker
Automated messages
Profile scraper
Compliance with LinkedIn policies
Browser-based
Pricing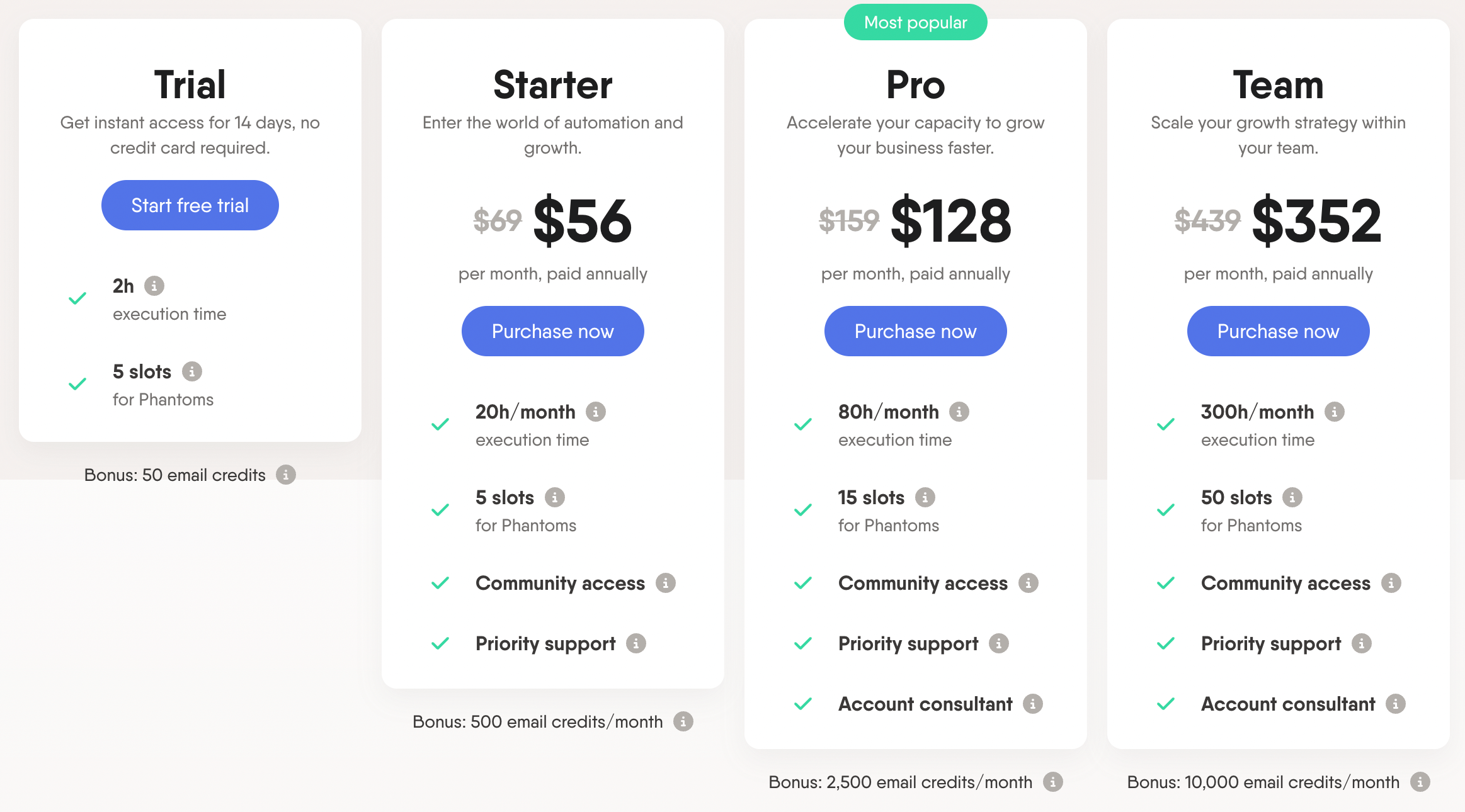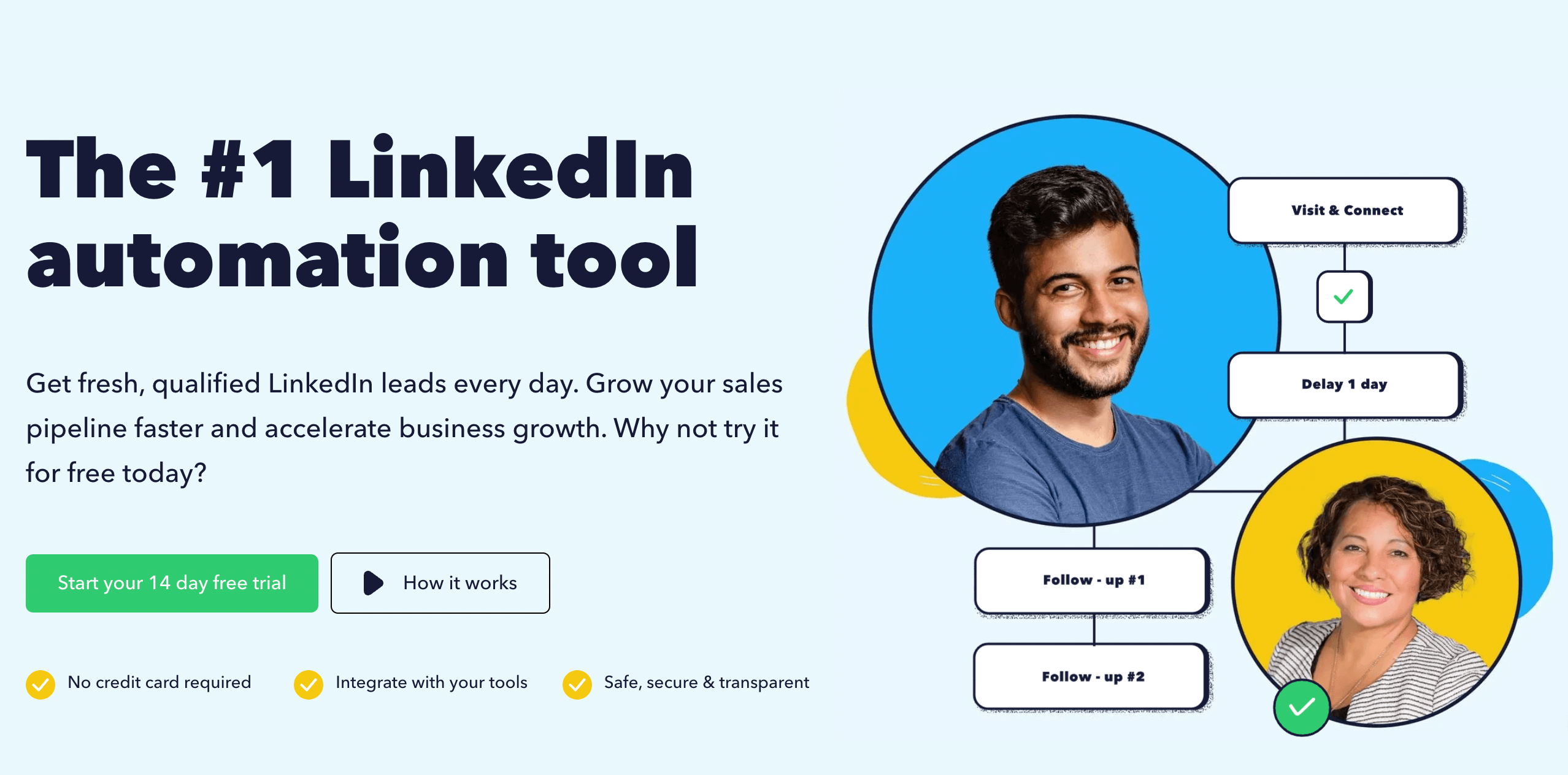 G2 Rating: 4.3/5 (63 reviews)
Capterra Rating: 4.5/5 (10 reviews)
Dux-soup is a lead-generation LinkedIn automation tool designed for small to medium-sized businesses. It lets you:
Organize lead data
Manage prospects
Download profile data
Integrate it with your CRM
Automate profile visits
Automate messages
Pricing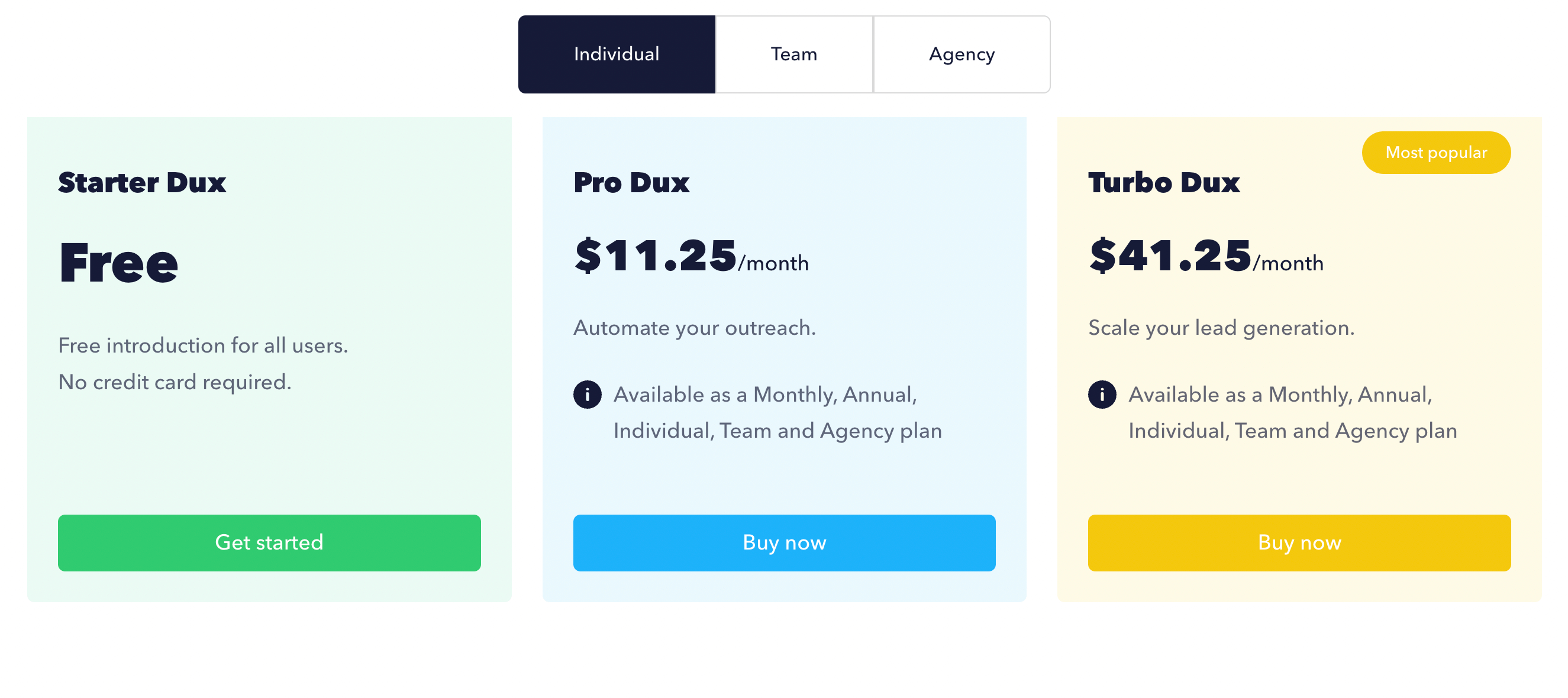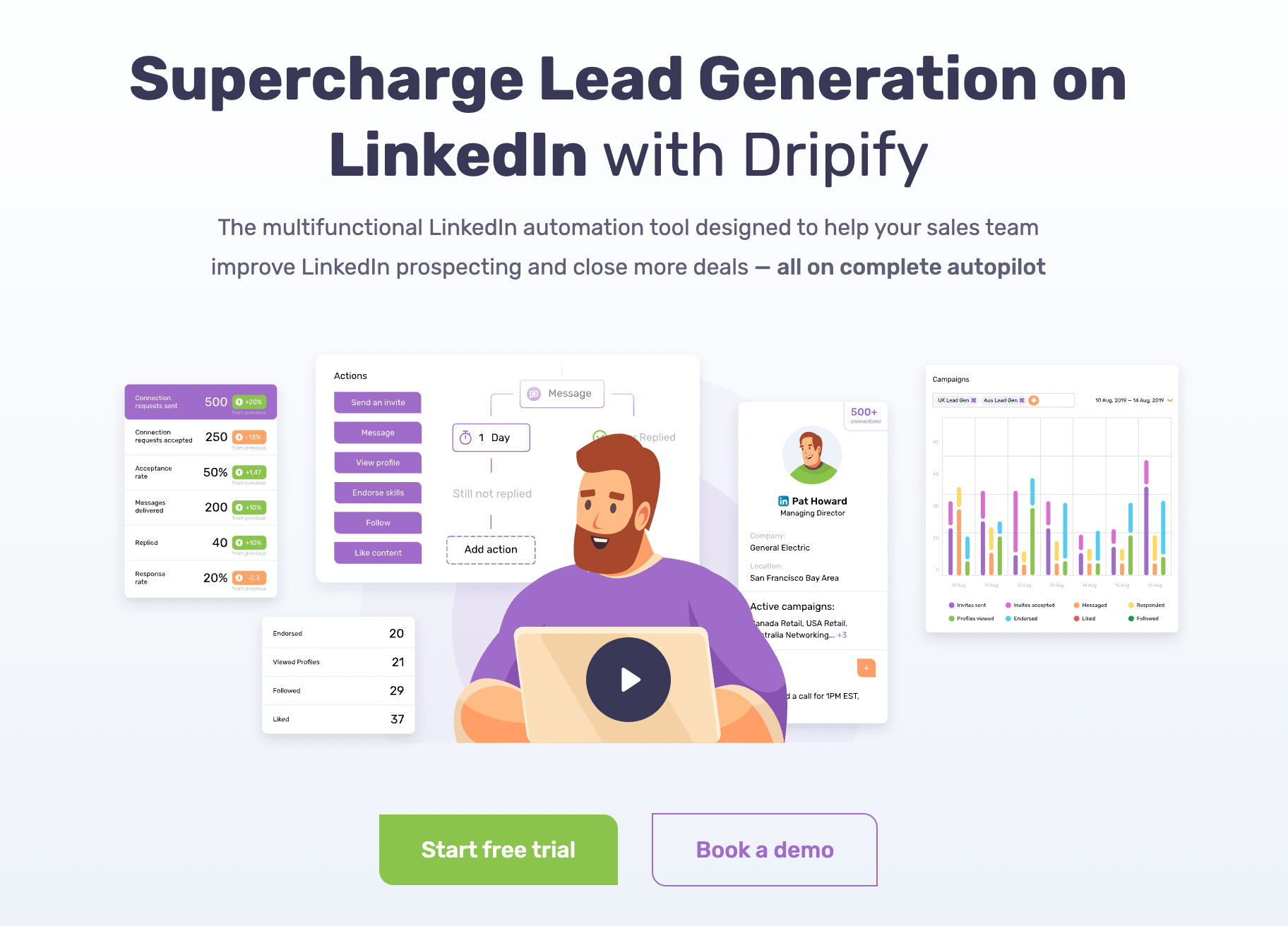 G2 Rating: 4.6/5 (136 reviews)
Capterra Rating: 3.8/5 (13 reviews)
Dripify is a cloud-based LinkedIn automation tool. It claims to allow users to send 500+ connection requests per week without posing a risk to their LI accounts. Other features include:
Team management
Data exports
A/B testing
Extra safety algorithm
1000+ integrations via Zapier
Pricing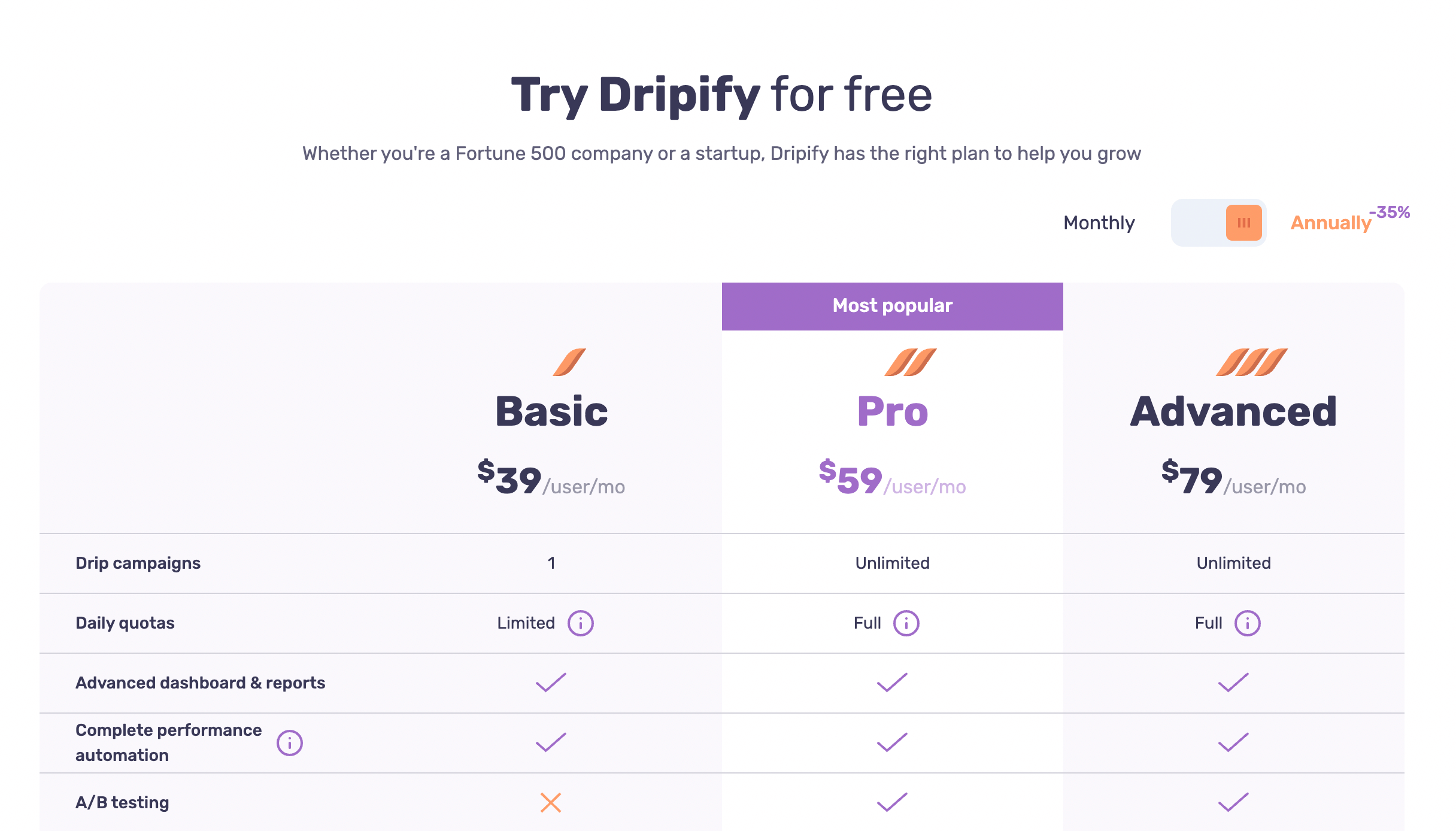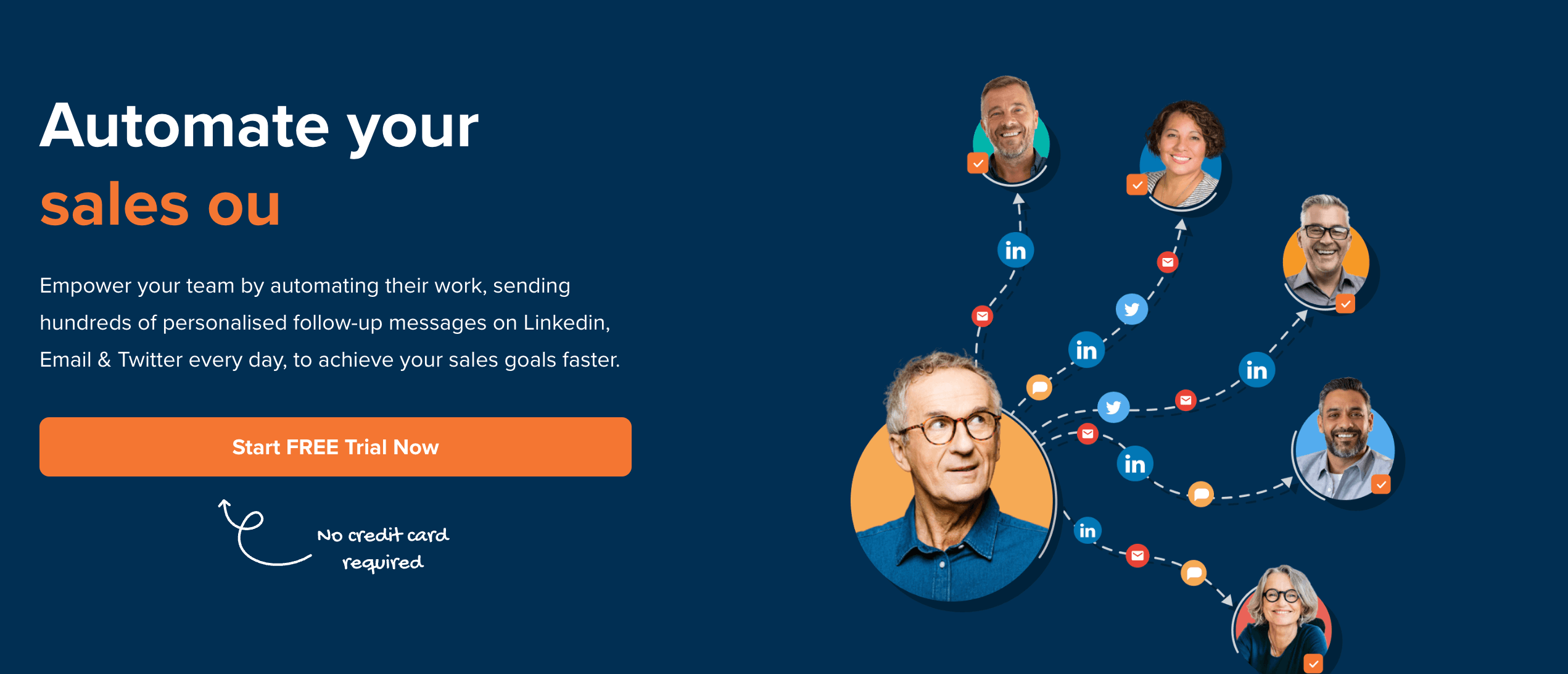 G2 Rating: 2.7/5 (14 reviews)
Capterra Rating: 3.0/5 (10 reviews)
MeetAlfred is a prospecting tool that lets you automatically send highly personalized messages in bulk across LinkedIn, Twitter, and email. Other features include:
Campaign manager
Built-in LinkedIn CRM
Email campaign sequences
Post scheduler
Performance tracking
Pricing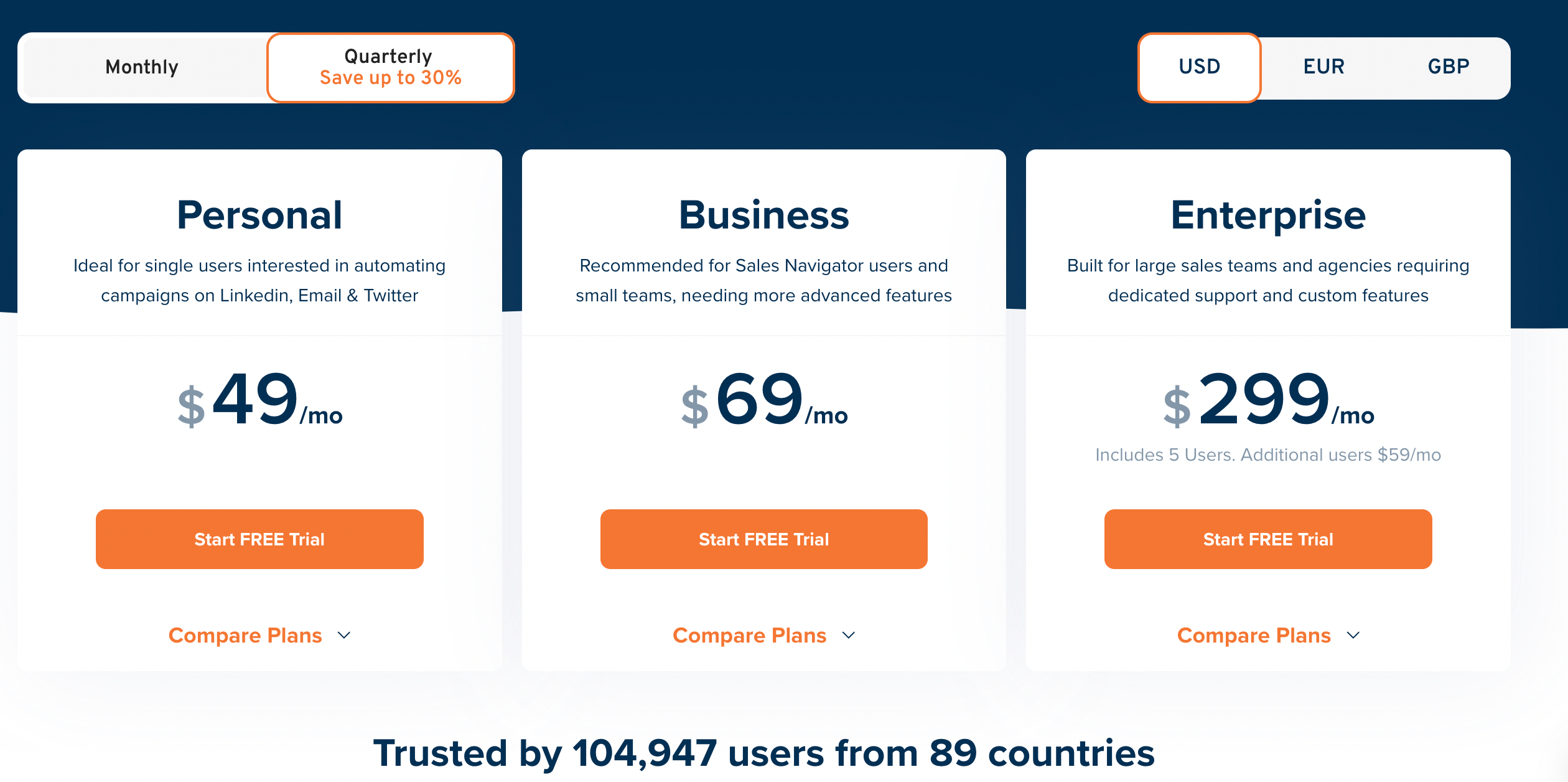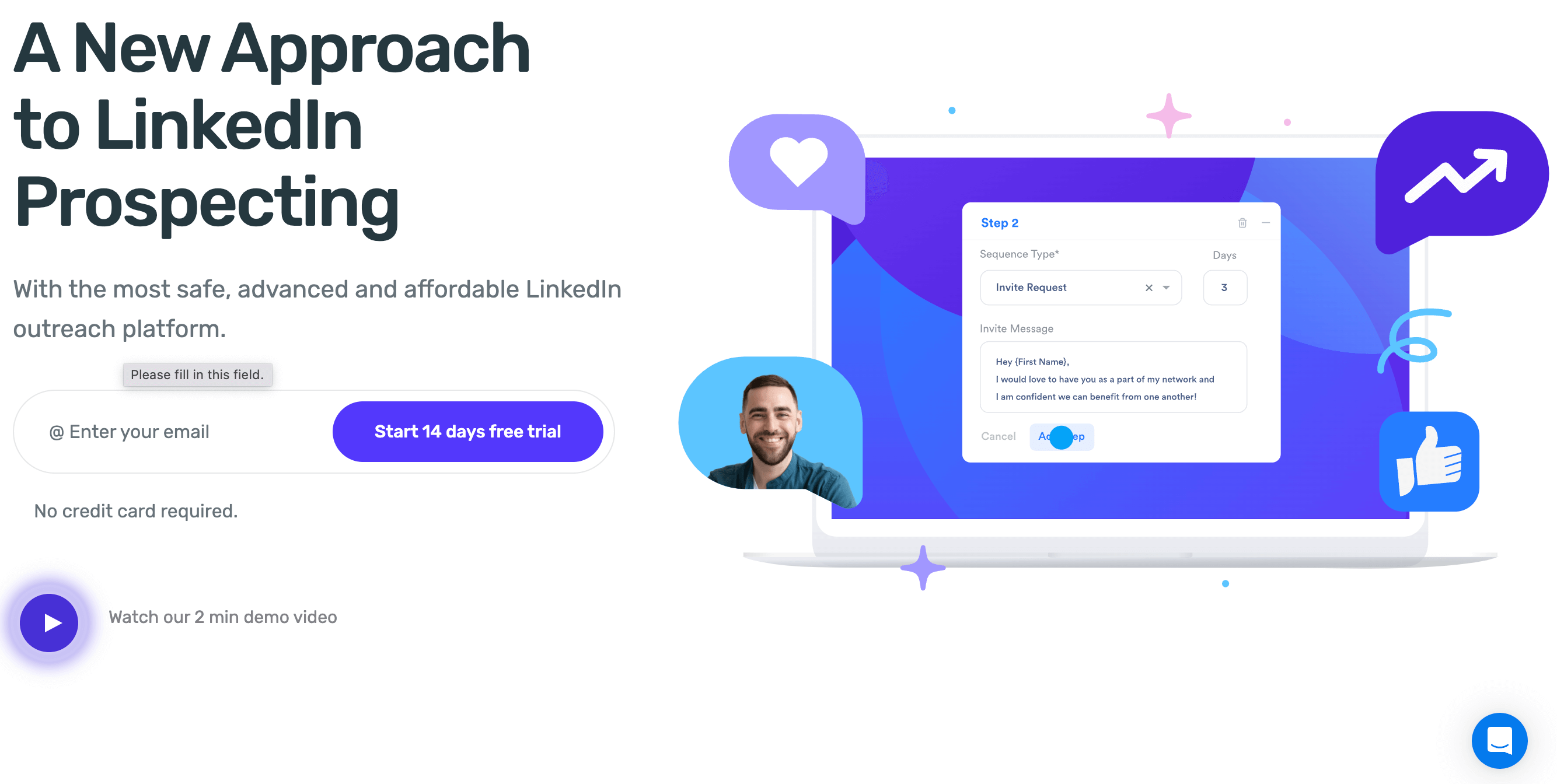 G2 Rating: 4.5/5 (39 reviews)
Capterra Rating: 4.6/5 (51 reviews)
Last but not the least, WeConnect is a LinkedIn automation tools that allows you to automatically (and safely):
Invite new connections
Visit profiles
Endorse skills
Set up smart sequences that do everything from visiting a profile to liking a post
It also offers a robust set of safety features that include a dedicated IP address, contact blacklisting, and randomized delay between actions.
Pricing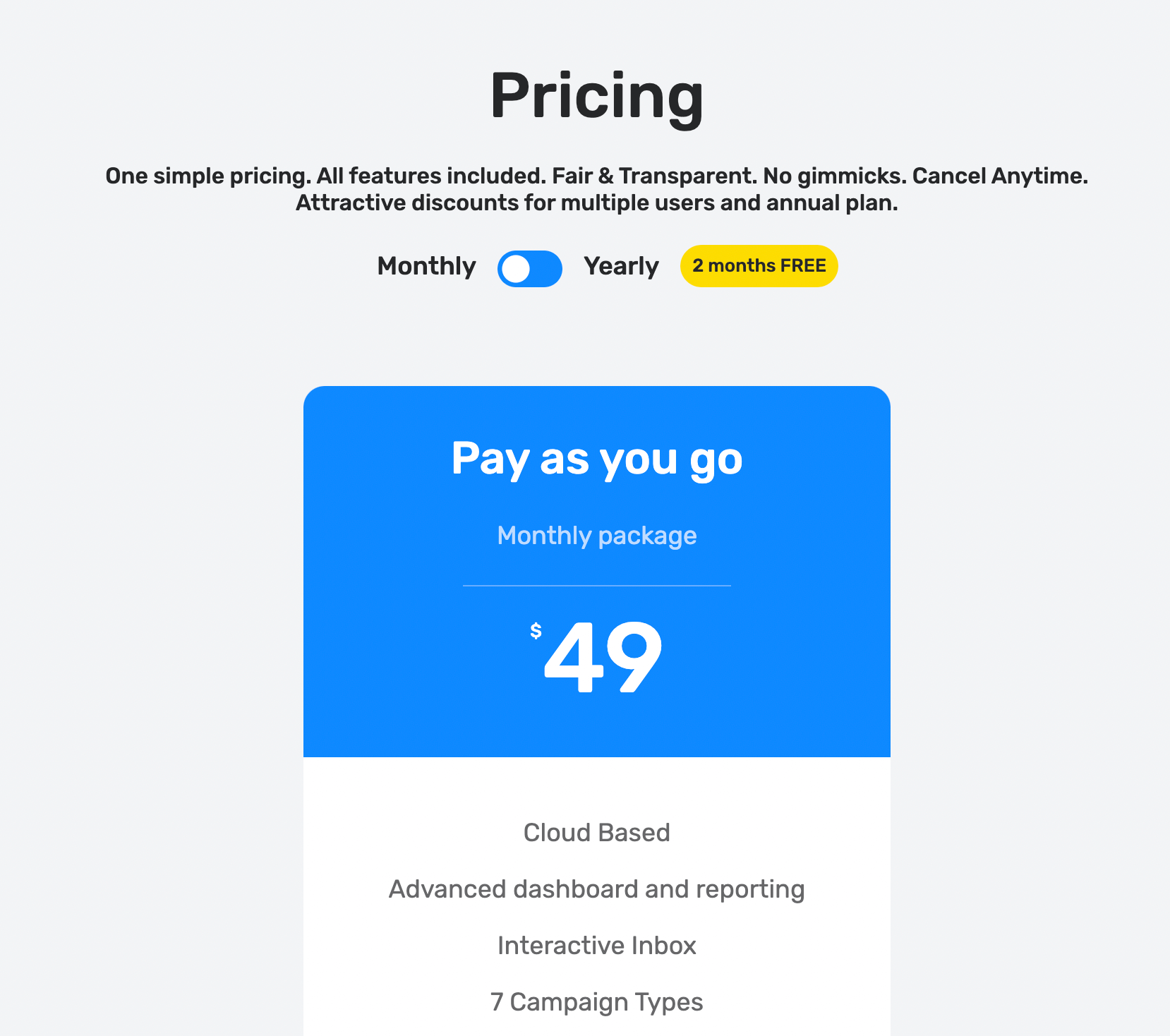 What To Look For In A LinkedIn Automation Tool?
When choosing a LinkedIn automation tool, we recommend considering the following four factors.
1. Type Of The Tool
First, determine why you need a LinkedIn automation tool and pick a type accordingly. Generally, there are six types of LI automation tools. These are:
Post scheduling tools
Analytics tools
Engagement tools
Sales/lead generation tools
Recruitment tools
Advertising tools
2. Budget
Next, determine how much you can spend on LI automation. On average, LinkedIn automation tools cost $20 – $200 per month.
3. Features
Once you know your budget and the kind of tool you're looking for, shortlist the most suitable tools and compare their features. Do not opt for a tool that offers the most features in your budget. Rather opt for the tool that offers the most relevant features.
4. Reputation
Lastly, read customer reviews and assess if the tool's worth the price. Also, check if the tool is compliant with LinkedIn policies and has responsive customer support.
Frequently-Asked Questions About LinkedIn Automation Tools
Is It Safe To Use LinkedIn Automation Tools?
As long as you're not violating LinkedIn rules and regulations, it's completely safe to use LinkedIn automation tools.
Do I Need Any Technical Skills To Use LinkedIn Automation Tools?
It depends. Most tools listed above are user-friendly and require no technical knowledge. You can learn to use them on your own or via a simple onboarding journey. For more complex tools, you can find many tutorials online to help you get started.
Do LinkedIn Automation Tools Guarantee Success?
LinkedIn automation tools can help you streamline workflow and get rid of repetitive tasks. But they cannot guarantee high-quality content or the human touch that's required for fruitful LinkedIn engagement without smart usage.