Yesware: Review, Competitors, and Alternatives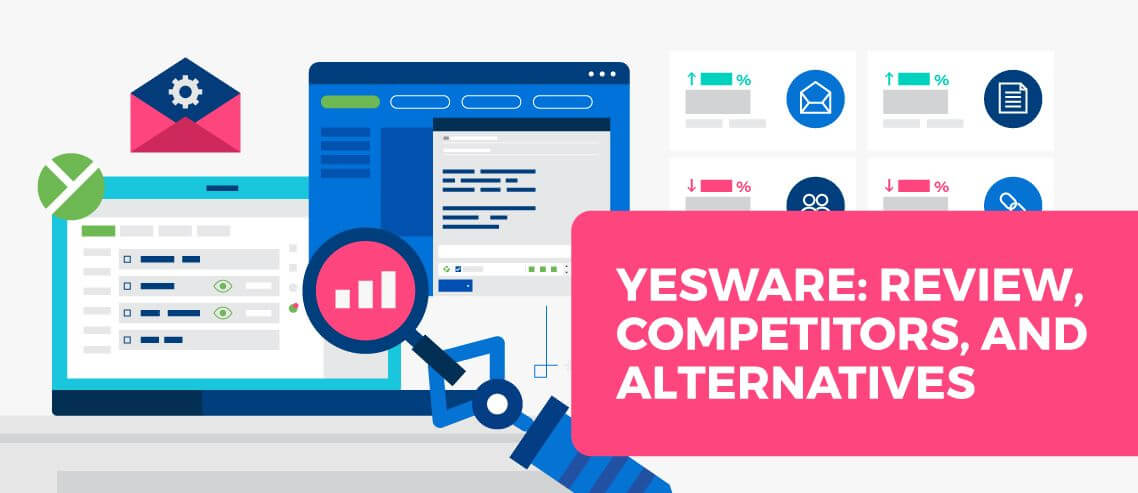 Yesware is a Gmail and Office365 extension that bills itself as an "All-In-One Toolkit for sales professionals." Essentially, it's a plug-in for popular email applications that aims to make it easier to perform cold outreach, follow up with leads, and schedule meetings.
Unlike other email tools, Yesware allows you to do all this without having to leave your preferred email application. This makes it very easy, but also less flexible and powerful than other similar tools.
You can try Yesware for free, but after the trial period, you will have to upgrade to a paid plan. Pricing starts at $15/month for an annual plan and goes up to $85/month.
While Yesware can be used for many different applications, it's specifically designed for cold emailing, cold calling, follow-up emails, and B2B sales.
Yesware Core Features
Yesware's features can be divided into six main categories:
Email tracking: Yesware provides a real-time activity feed that lets you see when someone opens one of your emails, clicks a link, or views an attachment. This can help you make better-informed decisions about when to follow up.
Prospecting campaigns: Yesware helps you plan out your outreach campaigns with automation features. You can use the tool to schedule follow up emails in advance, along with phone calls, LinkedIn mails, and other custom follow ups.
Meeting scheduler: With Yesware, you can streamline your meeting scheduling process. Instead of discussing a time to meet, you can simply send your prospects a link to your calendar and let them select a time that you have available.
Email templates: Yesware provides a library of templates for common interactions, like follow ups, call confirmations, and quotes. You can also create your own templates or make changes to the built-in templates. This can help you save time when sending out large amounts of similarly worded emails during outreach campaigns.
Insights and Analytics: With Yesware, you can track the performance of your emails and see how they are improving or worsening over time. This can help you identify strengths and weaknesses to make your future emails better.
Integrations: Yesware integrates with LinkedIn and Salesforce. You can autosync your activity on Salesforce and InMails on LinkedIn along with several other features on each platform.
What People Don't Like About Yesware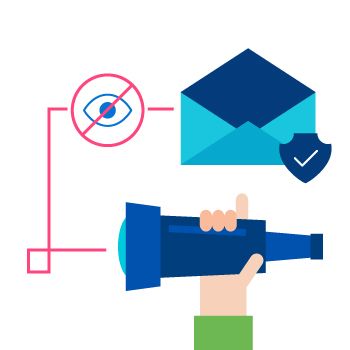 Overall, customers seem to enjoy Yesware. It currently has a 4.5/5-star rating on G2 and a 4.2/5-star rating on Capterra. However, users still have a fair amount of complaints about the tool.
One issue with Yesware is that it's only available as a Gmail or Outlook extension. While there is a separate app where you can set up campaigns outside of the Gmail or Outlook UI, there's no option for a completely standalone desktop app. This reduces flexibility and can also make your inbox look a bit cluttered.
Plus, there is currently no way to use Yesware on your mofbile device. With so many people doing business on the go, this can be a major problem, and several reviewers have commented on this important oversight.
Finally, some users also report annoying bugs and glitches. Some of these are fairly minor, but one user mentioned that email tracking doesn't work properly because it registers emails as read even when they were only opened by the receiver's firewall or antivirus software. When customers do have issues, there are also some complaints with Yesware's lack of accessible human customer support.
Mailshake: Your #1 Yesware Alternative
Yesware is a great light-weight tool to help with tasks related to managing and sending emails from your inbox.
However, if you're trying to send larger campaigns to many recipients, Mailshake is a much better option for several reasons:
Mailshake is a standalone web app dedicated to making it easy to perform personalized outreach at scale
Mailshake integrates with more of your tech stack
Mailshake customer success is available whenever you need it to help you with the platform and with your cold outreach strategy in general
More features for bulk campaigns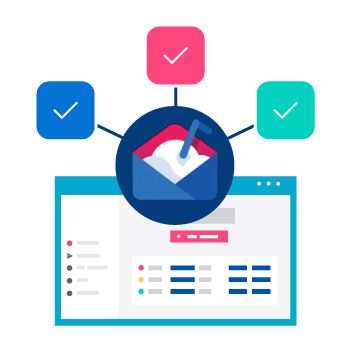 As an app that's separate from your Gmail or Outlook inbox, Mailshake has a number of advantages over Yesware.
First, you can manage and reply to leads from within Mailshake with Lead Catcher. This allows you to keep the work you do on outreach campaigns separate from your inbox. It also helps you stay focused on just the folks who reply and are interested in your offer, and easily get rid of autoresponders, bounces, unsubscribes, and folks who aren't interested.
Additionally, Mailshake keeps your campaigns on track by:
Identifying out-of-office auto-responses
Blacklisting emails that bounce, so you don't accidentally email them again
Blacklisting folks who unsubscribe by catching people who reply with phrases like "remove me" or "unsubscribe"
Mailshake also helps reduce your bounce rate by identifying emails that are likely to bounce, before you send your campaign, and giving you the option to remove them from your campaign.
More direct and 3rd party integrations
Yesware has a few key direct integrations, but is missing many more that make it difficult to make Yesware a part of your tech stack.
First, Yesware does not integrate with Zapier. That means that the only integrations they have are the few tools that they integrate directly with. Mailshake integrates with Zapier, which means you can connect Mailshake to thousands of apps, even if we don't have a direct integration.
The only CRM that Yesware integrates directly with is Salesforce, and that's only for customers on the Enterprise plan. Mailshake directly integrates with Salesforce, Hubspot, and Pipedrive, all of which are available to any Mailshake customer on any plan.
Mailshake also directly integrates with two other popular sales tools: Calendly and Vidyard. Our direct Calendly integration allows you to connect lead tracking within Mailshake to when a prospect books a meeting with your Calendly link.
Our direct integration with Vidyard allows you to embed videos into Mailshake campaigns and track when people click and watch the video.
Mailshake's native and 3rd party integrations make it a much better option for most salespeople and business owners who already have a set of tools that are a part of their process.
Best-in-class customer support
A quick check of Mailshake's G2 reviews will show one thing: our customer support and success teams are the best in the industry.
We host twice-weekly office hours, available to any customer, to hop on and get their questions answered about the Mailshake product, or their outreach strategy.
For customers on our annual or sales engagement plans, we offer a one-hour, one-on-one onboarding session with our customer success team to help you get your account set up and your strategy off the ground.
We give specific feedback on campaign copy to maximize deliverability and engagement, and work with 3rd parties to provide professional copywriting and campaign strategy support.
Mailshake is easy to use, but cold outreach is hard to master. Our customer success team is there every step of the way to make sure you're getting the most out of the platform and the best results possible.
5 More Yesware Alternatives
Mailshake is certainly the best Yesware alternative in terms of features. But if it doesn't seem to fulfill your needs, here are 5 more alternatives to consider.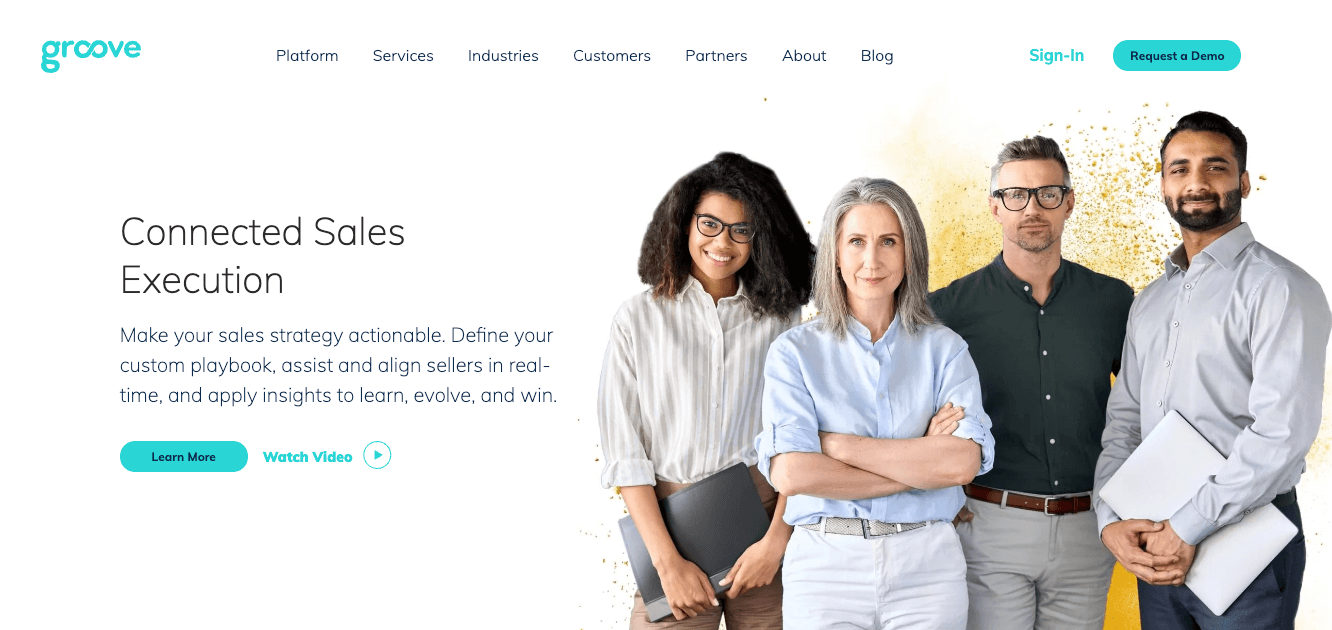 G2 Rating – 4.7/5 (2,726 reviews)
Capterra Rating – 4.5/5 (66 reviews)
Groove is a powerful sales productivity and effectiveness tool with an aligned vertical strategy with Salesforce, so it isn't available to organizations using a different CRM platform.
It makes managing customer interactions easy and enables higher quota achievement via AI-driven selling and workflow automation.
Here's an overview of the platform's features:
No latency or sync errors
Email, calendar, and activity tracking
Activity capture for real-time insights
Analytics and reporting by account, flow, template, etc.
Customizable UI to support various workflows and use cases
Streamlined workflows and task prioritization based on real-time Salesforce data
Conversion and revenue intelligence tools that make interaction management more efficient.
Groove is more scalable than Yesware for teams directly working with customers. It also beats Yesware in service and support, sales engagement, campaign execution, user interface, and security, privacy, and compliance.
Grove Pricing
Groove comes with buyer-centric, cross-functional pricing. You can get the pricing list by asking for it or requesting a demo. There is no free trial.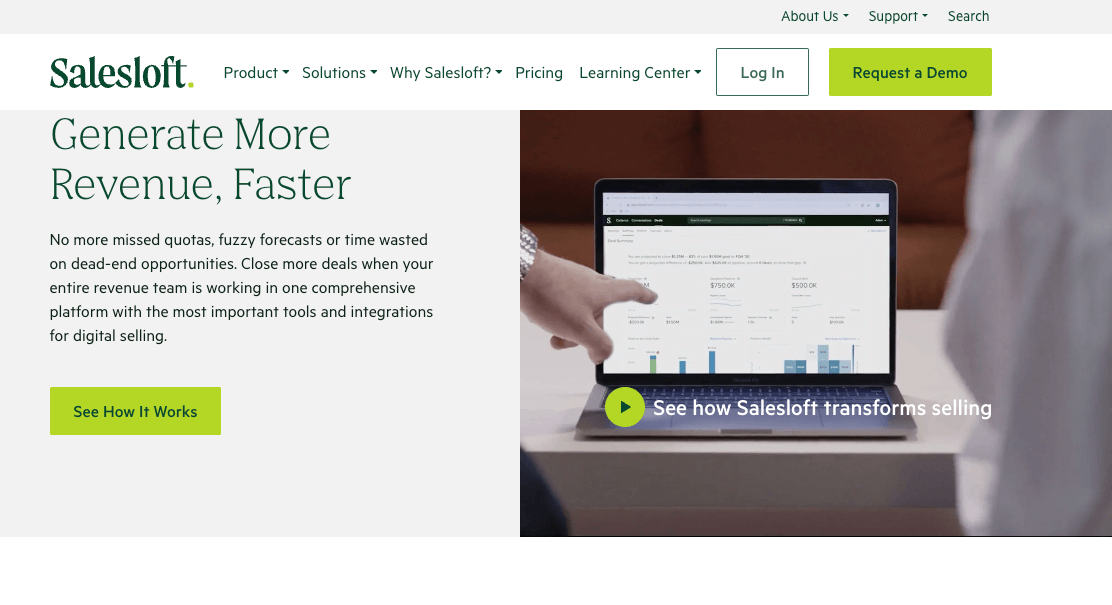 G2 Rating – 4.5/5 (3,441 reviews)
Capterra Rating – 4.3/5 (197 reviews)
As one of the originators of the sales engagement category, Salesloft offers features with an advanced understanding of what it takes to deliver custom insights that provide real value to customers.
The platform boasts stellar sales engagement capacity depth and offers features that leave almost every tool on this list in the dust, such as conversion intelligence, sales enablement, one-click dialers, and granular analytics by cadence, account, or individual.
Salesloft is differentiated by the following features:
AI-driven workflow automation
Insights and deal-scoring abilities
One-click dialing from anywhere
Multi-channel messaging on one platform
Detailed pipeline health information and insights
Built-in sales call tracking, transcription, analysis, and coaching
Granular analytics and reporting
If all you really need is email tracking, Salesloft is an overkill investment with many advanced features your team may never use, unlike Yesware. Plus, the ongoing need for support, the steep learning curve, and the high price point can make reaching break-even challenging.
However, Salesloft is far superior to Yesware if you manage high-prospecting SDR teams and want granular insights.
Salesloft Pricing
Salesloft offers three packages: Essentials, Advanced, and Premier. The pricing is customized for each package. But you canrequest a demo to see how Salesloft works before spending any money.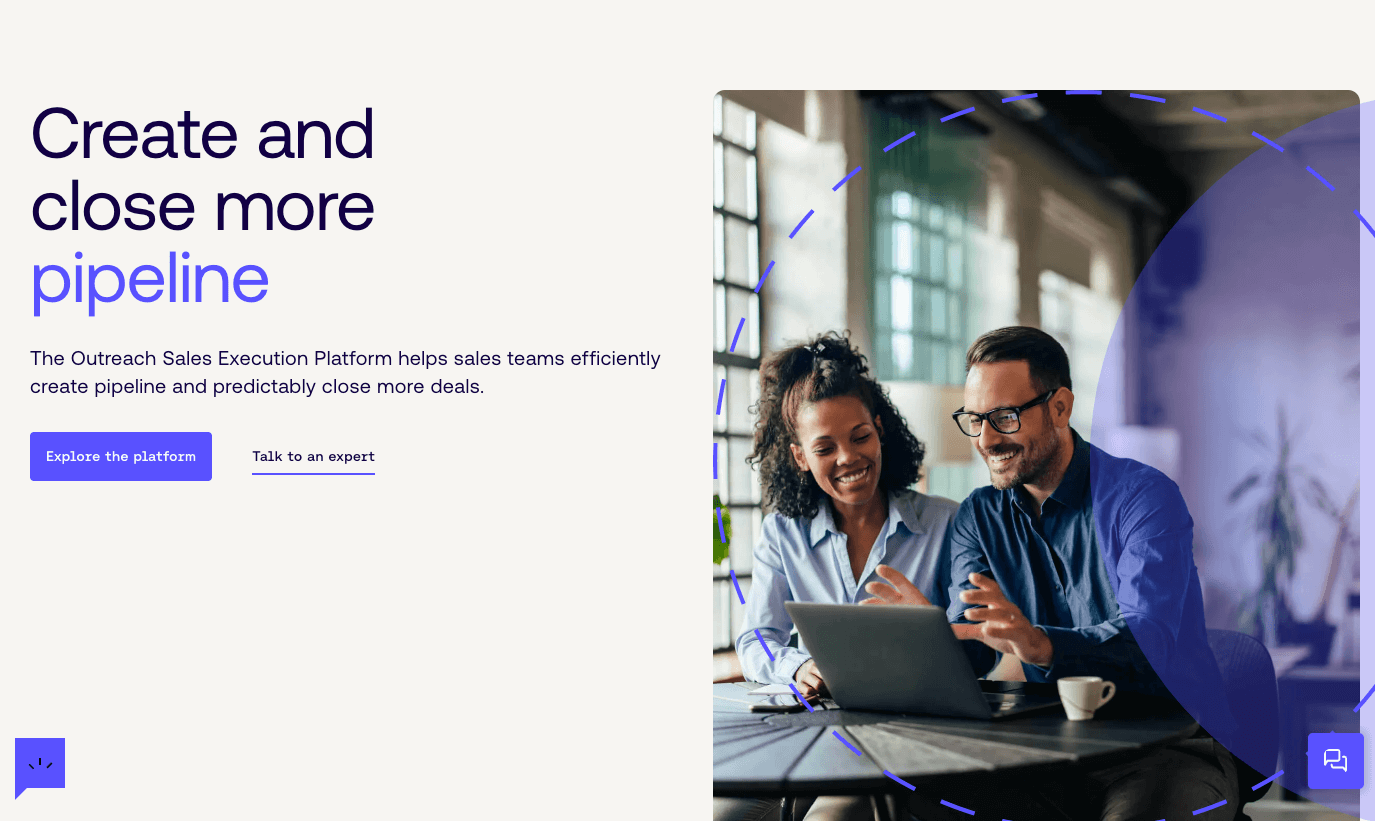 G2 Rating – 4.3/5 (3,108 reviews)
Capterra Rating – 4.4/5 (284 reviews)
Outreach is a sales engagement platform that enables you to streamline your communication with prospects and customers across multiple channels, such as email, LinkedIn, phone, social media, and SMS.
And when it comes to combining conversation intelligence, sales engagement, and revenue intelligence, you can't do better than Outreach. Here are some of the features it offers:
Lead prioritization and scoring
AI-driven insights into buyer sentiments
Live pipeline management and deal acceleration tools
High-impact sequences and playbooks for creating new pipelines
Detailed pipeline health information and insights to increase deal velocity
Built-in click-to-call from any device
Predictive analysis and live forecasting
Conversation intelligence that decreases rep ramp time
If you're looking to up your game and reach more prospects, Outreach is an excellent tool. However, you have to perform all tasks in-platform to make the most out of it. So, if you live in Gmail, Yesware may be a more suitable option.
Outreach Pricing
Outreach is custom priced on request. You can request a demo to get a quote. However, expect it to be a significant investment.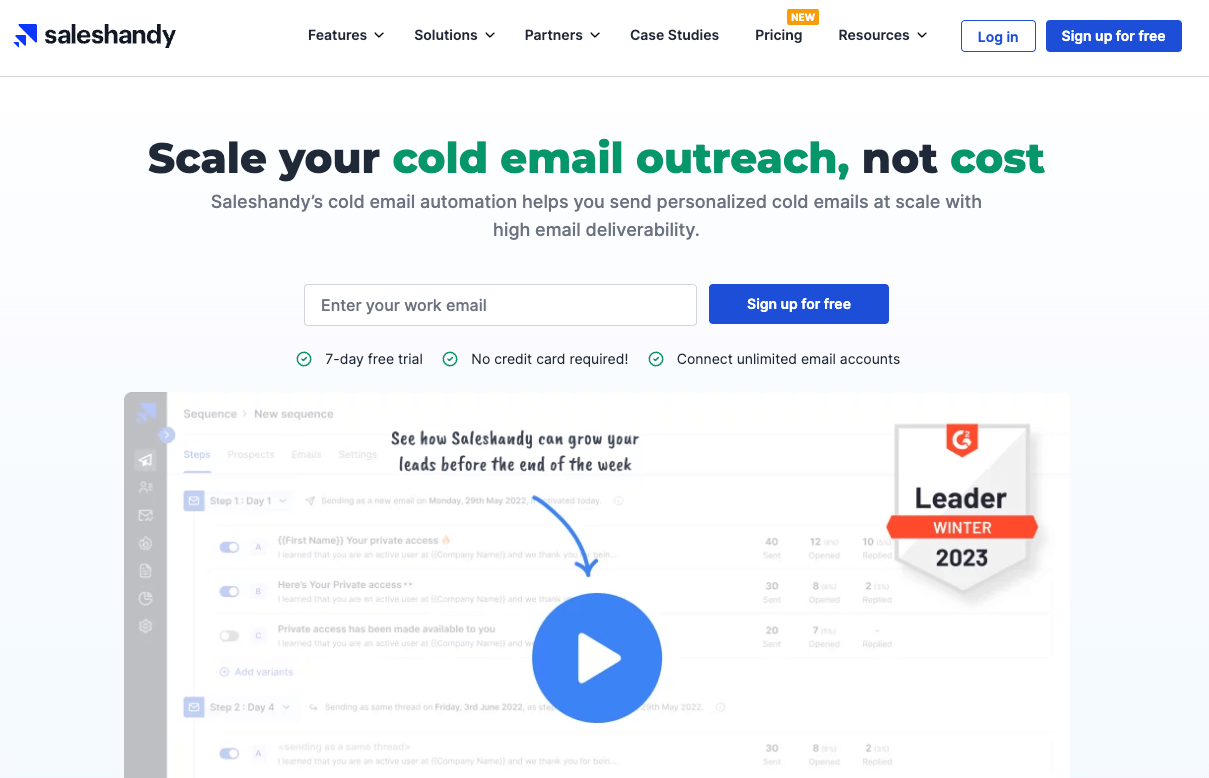 G2 Rating – 4.7/5 (524 reviews)
Capterra Rating – 4.5/5 (122 reviews)
SalesHandy is an Outlook-specific sales engagement platform with tools like email tracking and analytics, mail merge campaigns, email scheduling, automated follow-ups, document tracking and analytics, and meeting schedule.
The software integrates with CRMs like Salesforce, HubSpot, and Pipedrive, helping your team quickly manage contacts and leads. It also provides a detailed analysis of the open rate, reply rate, engagement tracking, bounce rate, and click-on links.
So, if you're looking for a platform that offers more than just email tracking, template creation, and email analytics, SalesHandy should be your go-to option.
But if you want to only automate your newsletter and don't need fancy features like detailed analytics and automated follow-ups, Yesware may be a better option.
SalesHandy Pricing
SalesHandy allows you to pay for what you need and keeps up with you as you grow. It offers two types of pricing: business and agency. There are four business plans: Outreach Basic, Outreach Pro, Outreach Scale, and Custom, billed monthly or yearly.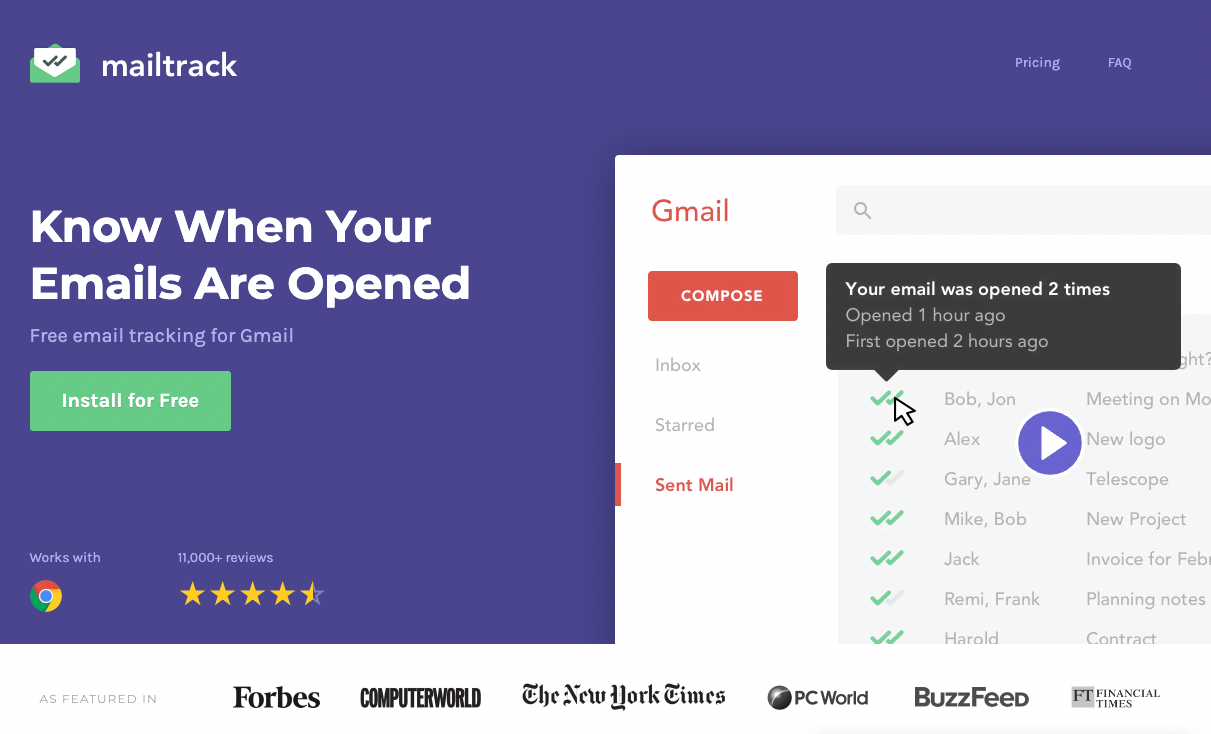 G2 Rating – 4.6/5 (109 reviews)
Capterra Rating – 4.5/5 (199 reviews)
MailTrack is a lightweight email tracking plugin that integrates directly into your email client, such as Gmail or Outlook, and helps you track when your emails are opened and read. It comes with basic analytics and reporting features that enable you to track email performance.
Once installed, it tracks when your emails are opened and gives real-time notifications so you can follow up with your prospects and customers. The platform also provides data on click rates, open rates, and the best time to send emails based on historical data.
If you're looking for a platform that looks and feels like Yesware but is cheaper and offers more features, Mailtrack is an excellent option. It makes your job easier with real-time notification tracking and analytics that help you follow up with prospects at the right time.
MailTrack Pricing
MailTrack offers three plans: Free, Pro, and Advanced, billed monthly, quarterly, and annually.
You get a 50% discount if you choose the annual plan.
The Bottom Line
Yesware is a great product for people looking for a lightweight inbox add-on and early stage email automation.
For most people, however, Mailshake:
Has much more powerful mail merge features
Integrates with your whole tech stack
Offers best-in-class customer success
Click here to book a demo or sign up today.