How James Carbary Used Mailshake to Achieve An 85% Response Rate
How James Carbary Used Mailshake to Achieve An 85% Response Rate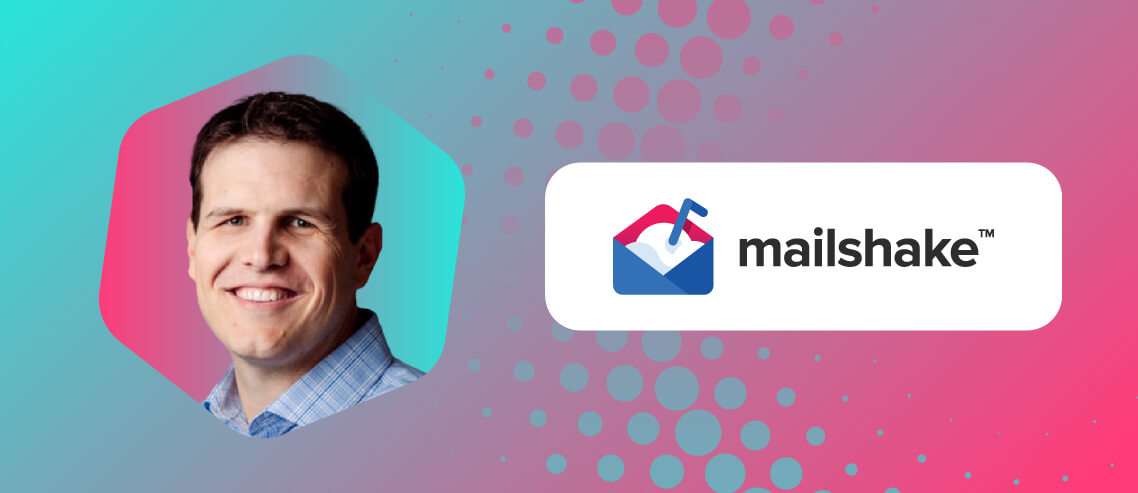 Pound for pound, cold email outreach is still the greatest source for high-quality leads.
That statement shouldn't come as a surprise. What is shocking is the mind-blowing 85% response rate that James Carbary, founder of content creation company Sweet Fish Media, achieved with one of his recent cold email campaigns.
Even better, James shared with us how he achieved that incredible response rate, including his strategy for finding and verifying leads, his proven email formula, and the reasoning behind why it works so well.
Read on to learn exactly how James used Mailshake to get 85 people in a 100-person email cadence to hit the 'reply' button.
The Background
James produces podcasts and written content for innovative B2B brands around the world. Sweet Fish Media has helped clients garner over 2M views on LinkedIn within their first six months of working with him. Naturally, he assists clients with their own podcast and content strategies – but he also deploys the same strategies for building his own business.
The Strategy
Sweet Fish Media's strategy is to use podcasts as a mechanism for building relationships with their ideal clients. "We ask these ideal clients to be guests," James explains. "Once they're on the show, we nurture a relationship with them, and then we end up doing business with them."
To find these ideal clients, James and the Sweet Fish Media team send out email blasts to specific people that fit their target persona. Their ideal client is a VP of Marketing, preferably at a midsize (greater than 50 employees) B2B tech company.
But before they can start sending out emails, they have to vet the prospects properly. Naturally, these people are incredibly busy and usually hard to track down. James uses the innovative approach of scouring lists of the fastest-growing private companies to find CEOs and executives to reach out to.
Deloitte puts out a yearly list of the Technology Fast 500, and Inc has its annual 5000 fastest-growing private companies list that are ripe for prospecting. "We know that if they're one of the fastest-growing companies, they're clearly doing some innovative things with their marketing," says James. "So they end up being a really good fit for us."
Since that's a long list to comb through, the team begins by removing B2C companies, and then they drill down further to find those who match their ideal profile.
After curating the list, the team uses tools like LinkedIn Sales Navigator and Email Hunter to track down contact information. Another effective tool for this is Voila Norbert.
The Mailshake Edge
With a finely-tuned outreach list, James and his team are ready to start their cold email campaign. His preferred tool for this is Mailshake because he's able to easily send out his three-part cadence to a large number of people and seamlessly track opens, engagement, and responses all in one place.
Typically, the team will send out email blasts to anywhere from 50 to 100 people at a time. They carefully structure each email toward their end goal of fostering a new podcast guest. Following cold email best practices, they keep their emails extremely simple and short. In fact, they're only three sentences, and use a question in the subject line to pique interest.
Here's the exact template they use:
Subject: Podcast Interview?
Body: Hi [First Name],
I saw you were featured on the ______ list of the fastest-growing companies.
I'd love to have you as a guest on our podcast The B2B Growth Show.
We are a daily show that is downloaded over 50,000 times every month.
Interested?
Signature
The hyperlink shown in the second sentence was eventually dropped because they discovered the emails were sometimes being routed to spam. Side note: removing all links is recommended for cold email outreach – including the links in your signature. (Many people add LinkedIn or Twitter links to show they're human, but if the email doesn't make it into the inbox, what's the point?)
Why It Works:
Receiving an email like that strokes the ego. Who doesn't want to be featured on a podcast, or at a minimum, feel important or validated enough to consider the invitation?
It's the ultimate form of flattery, and even if they aren't interested right now, they're usually intrigued or flattered enough to at least respond with something like:
"Hey, I'm really swamped right now. Can you get back to me in July?"
This is still super-valuable information, because the prospective client is not only giving permission to reach back out, but is giving an exact timeframe for follow-up.
Results
As we mentioned above, the very first cadence of emails using that template was sent to 100 people, and it had a whopping 85% response rate.
Note: that's not people opening, that's people replying.
Response rates like that are unheard of in any industry. Yet James pulled it off on the first try. These days, his response rate averages around 45-50%, which is still well above the industry standard.
James Carbary is truly a master of his craft. He's not only been able to boost his business's performance, but to do it in a way that validates others, helps promote them, and makes them feel good.
The lesson? Sales doesn't have to be pushy, dull, or one-sided. There are win-win scenarios out there, and James Carbary has found one.
Ready to try it? See how Mailshake can help make your next cold email campaign a success.