Adding LinkedIn Tasks to Sales Sequences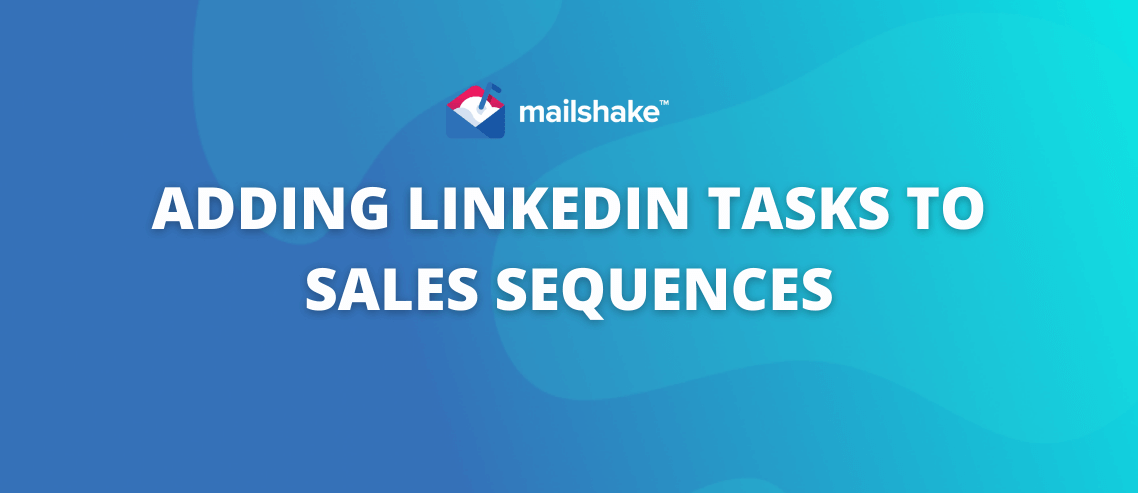 Your B2B buyers live on LinkedIn. So it's crucial that you're incorporating LinkedIn outreach into your sales sequences. To help you scale your LinkedIn outreach, Mailshake will soon be adding LinkedIn automation features that will simplify the process so you can connect with more prospects.
Why LinkedIn tasks?
You're already automating your email sequences, but LinkedIn is often a better place to connect with prospects than a crowded inbox. So we want to make it easy to automate your LinkedIn outreach as well. That way you can grow your network and become better at social selling. Adding LinkedIn tasks is the first step toward future LinkedIn automation within Mailshake.
What LinkedIn functionality is available today?
If you're on a Sales Engagement plan, you can now add the following LinkedIn tasks to your Mailshake sequences:
Message – Start a conversation with a prospect
Connection Request – Invite a prospect to connect
Follow/Unfollow – Start or stop following a prospect
View Profile – View a prospect's LinkedIn profile
These LinkedIn tasks will show up in your Open Tasks for you to complete when you get to that step in your sequence.
How do I get started?
If you already have a Sales Engagement plan, simply go to any existing Mailshake campaign, click the plus sign, and select "LinkedIn" from the available options.

You'll then see a list of LinkedIn task options you can add to your Mailshake sequence.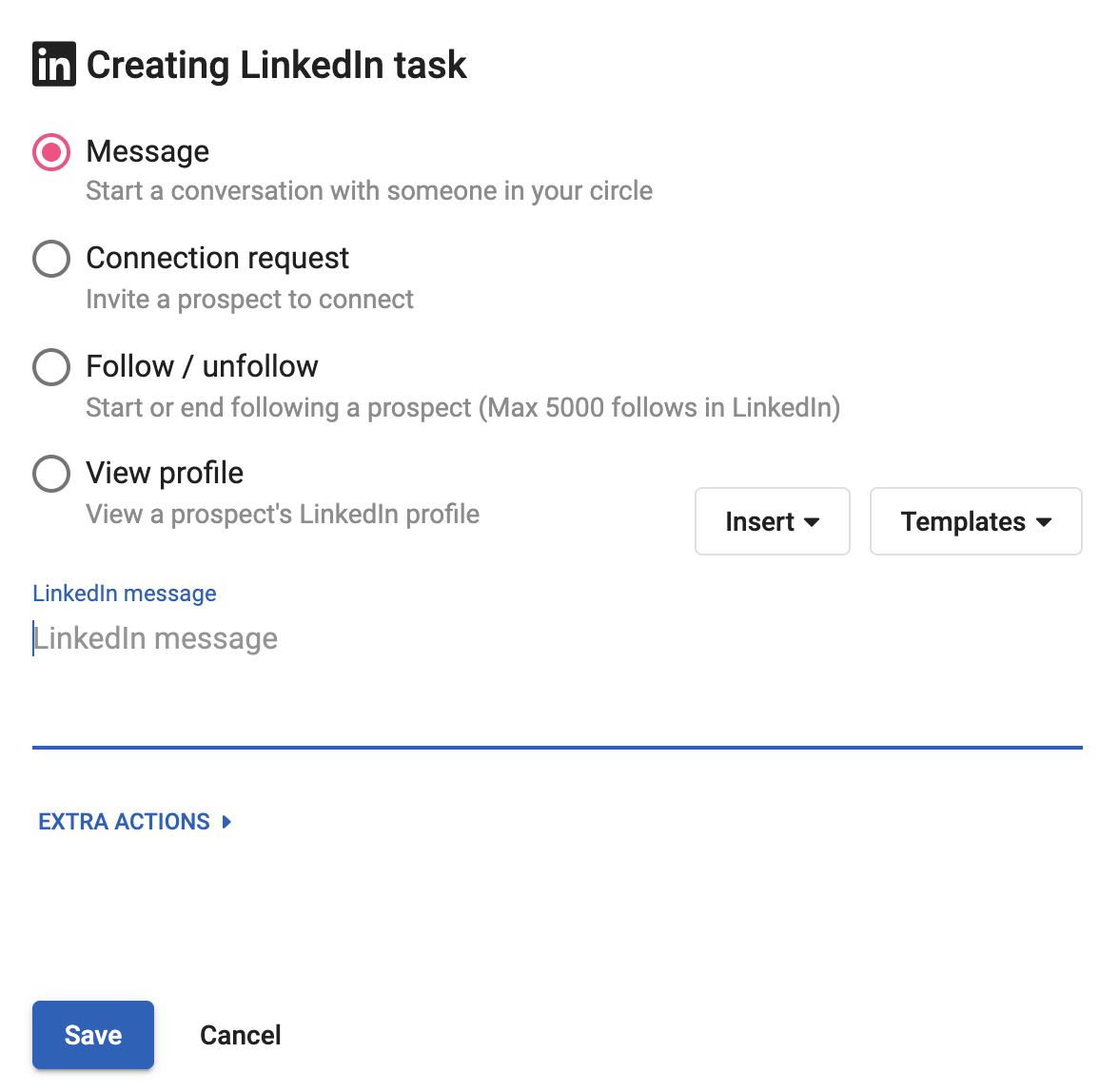 Once the LinkedIn tasks appear in your Open Tasks, you'll be able to copy any text with the click of a button and paste directly into LinkedIn.

This is the first step toward fully automated LinkedIn tasks within your Mailshake sequences.
Not on a Sales Engagement plan yet? If you're creating multitouch sequences across channels—email, phone, and LinkedIn—a Sales Engagement plan can help you scale your outreach.