10 Positions To Fill on a Sales Team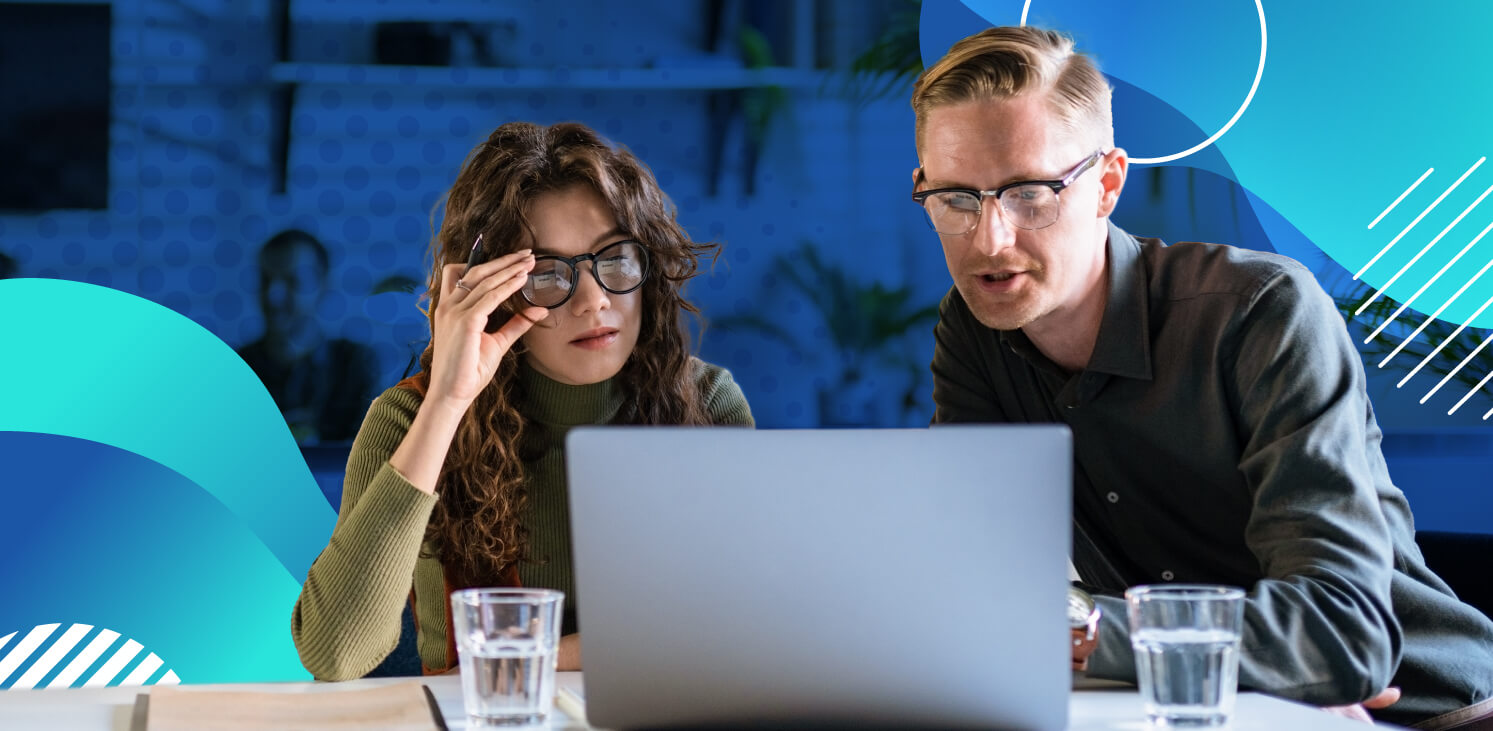 A strong sales team works like a well-oiled machine, with each role perfectly complementing the next and a clear hierarchy that inspires new hires.
Creating the dream team is not as easy as it sounds, however. It requires thinking carefully about the structure of the team, as well as the skills and experience that will be needed for each role – and then hiring the right people.
Here are 10 sales positions that you may need to hire for your sales team.
1. Sales Director
Your Sales Director, which may also be called Director of Sales, is the top dog.
Responsible for the strategic leadership of the business's sales department, sales directors usually sit on the board of directors. Alongside the other directors, they help determine a company's corporate direction.
It's their job to oversee sales staff, direct training, set sales goals and targets, and measure and report on results. They often lead sales meetings and are responsible for developing and motivating their staff.
In businesses with small sales teams, they may also participate in some of the day-to-day sales activities, while in larger companies, this tends to be a more hands off role with a heavy strategy focus.
As the person who is ultimately accountable for sales performance, they shoulder a huge amount of responsibility and need to be resilient and able to thrive under pressure.
What Types of Businesses Hire Sales Directors?
The vast majority of organizations have a sales director. This role is often one of the first to be filled when a business launches. Of course, the size of the business and its stage of development directly affect a sales director's level of responsibility and day-to-day role.
2. Sales Manager
The role of sales team leader varies depending on the size and structure of an organization. However, they can generally be thought of as the glue that holds a sales team together.
As the job title suggests, sales team leaders usually oversee the sales team, and they report to the Sales Director or – if this role doesn't exist within their company – the CEO or Managing Director.
Their duties and responsibilities include strategy development, recruitment and staff development, training and mentoring, setting targets and deadlines, and preparing sales reports.
A huge part of their role revolves around motivating and inspiring the sales team – commonly in energetic and engaging team meetings. For this reason, the best sales team leaders boast a larger than life personality, as well as an in-depth knowledge of everything sales.
While they oversee their team, they may also help sales managers hit their targets – plugging any gaps they can with their wealth of skills and experience.
What Types of Businesses Hire Sales Managers?
Sales managers are typically found at large-scale, well-established businesses with sizable sales teams. They are hired when the sales director requires someone to help with the day-to-day management of sales reps. In some instances, however, a sales manager may be hired into a brand new company instead of a sales director.
3. Sales Operation Manager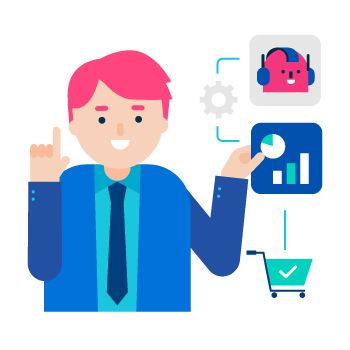 Your Sales Operation Manager should be your secret weapon when it comes to productivity and efficiency.
They are tasked with reviewing sales processes in order to identify how to simplify and streamline them. Increasingly, this involves bringing in AI, automation, and tech.
In big businesses, this is a sizable job, and therefore the sales operation manager may manage a team of analysts or specialists that helps them on their mission to boost productivity and maximize revenue.
Sales operation managers also build reports using historic and current data, and forecasts, that sales reps, managers, and the company leadership use to inform decisions.
What Types of Businesses Hire Sales Operation Managers?
Sales operation managers are a nice to have, so smaller businesses or those with limited cash flow are unlikely to hire into this role. They're more commonly found in large, enterprise-scale businesses who have numerous complex processes that can benefit from their expertise.
4. Area Managers
Not every organization with a sales team will have an area manager. This job only needs filling where the company sells into various regions – typically in bricks and mortar stores.
Area managers are assigned to a region where they must oversee – and assume overall responsibility for – the stores in that geographical area. They are responsible for hitting sales targets while staying within budget and motivating frontline teams, as well as directing the operational elements of each store.
The job typically includes a lot of travel and much time spent in store rather than just at the head office.
Area managers need to have experience in managing teams and boosting productivity, and they must be disciplined and able to operate independently. In terms of characteristics, a business mind and background is essential.
What Types of Businesses Hire Area Managers?
Area managers tend to work at large businesses that operate across the country, or even internationally. Companies with bricks and mortar stores often assign various stores and regions to different area managers. However, even online businesses can have area managers when they operate in several international markets.
5. Account Executives
Most sales teams will include a number of account executives. This is a senior position, as it takes a lot of experience to master the art of convincing leads to purchase.
This position differs from an account manager in that account managers generally focus on maintaining relationships with existing clients, although some organizations use these terms interchangeably.
In many organizations, sales development representatives qualify inbound leads, while business development representatives qualify outbound leads and set up meetings. This is where the account executive will often come in to close the deal.
These account executives bring a lot of knowledge and experience to the team, and are the perfect people for a team leader to delegate to. They are typically assigned to higher value or riskier accounts that their junior counterparts, and often coach or mentor newer hires too.
What Types of Businesses Hire Account Executives?
Account executives can be found at all types of businesses that sell products or services and rely on client relationships. These companies depend on closing deals, which is one of the main roles of account executives.
6. Business Development Representative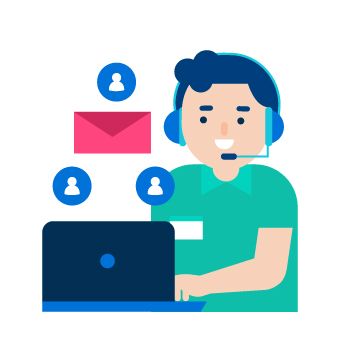 A business development representative (or BDR) is best thought of as an outbound salesperson. They are tasked with sourcing, generating, and building new business for their company. There are a number of ways in which this can be approached depending on the size of the business and the type of product or service it sells, but this is typically a senior role.
BDRs are in regular contact with prospects, leads, and customers, so they need to be able to communicate confidently, and you need to trust them to represent the company well.
As so much of their job will include being told "no," the best sales professionals are extremely resilient individuals. They will likely spend long hours cold calling or emailing, and only get the occasional hit.
While there are plenty of sales-related qualifications that help an individual get a role as a sales professional, it's also important that they thoroughly understand the industry they work in and are able to have technical, in-depth conversations about their product or service.
This means that in niche industries, sales managers may prefer to hire someone who has qualifications or experience related to the product or service itself.
What Types of Businesses Hire Sales Professionals?
Sales professionals work at businesses that focus on outbound sales. Running an outbound sales operation can cost a significant amount of money, so this is most commonly seen at larger businesses. However, some startups and SMEs also go down the outbound route and therefore would therefore require sales professionals.
7. Sales Account Manager
Sales Account Managers essentially act as a buffer between the sales team and the customer. Their function is to provide the customer service required throughout the entire customer journey so that sales professionals can get on with selling.
They also typically stay with accounts after the lead has purchased the service, helping to provide a smooth onboarding.
A sales professional will typically bring an account manager on board an account once they're relatively sure that the lead is going to turn into a sale. The account manager will handle much of the admin in the process, begin to build a working relationship with the lead, and make operational notes about the account.
This doesn't mean that the account manager doesn't sell products and services to clients themselves, however. Once the account is onboarded, they typically look out for further opportunities for up-selling or cross selling, which – in some companies – is where the majority of revenue is generated.
What Types of Businesses Hire Sales Account Managers?
Account managers are generally hired into businesses in the B2B space, as well as organizations that sell expensive products or services. When customers are paying more, they demand a higher level of service – which is what account managers are there to provide.
8. Sales Development Representative
A sales development representative is essentially an inbound salesperson. Professionals in this role focus on connecting with as many leads as possible and working out whether they are qualified or not.
Sales development representatives don't focus on closing business, but instead on moving the lead through the pipeline to the point where they agree to a meeting with an account executive.
Working as an inbound sales rep can feel like a bit of an easier role than its outbound equivalent. Since potential customers are seeking the company out, they're already aware of and interested in the company's products and services. This usually equates to less of the rejection typically associated with a traditional sales role, and more positive interaction.
What Types of Businesses Hire Sales Development Representatives?
Since inbound sales is a popular tactic at most businesses, sales development representatives are found in businesses across the board. Companies that employ inbound sales strategies tend to have a strong presence online and have a sophisticated understanding of marketing as well as sales.
9. Sales Executive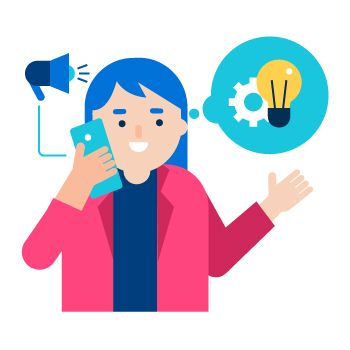 A sales executive generally has a similar role to a sales professional or sales representative, but this position tends to be more junior.
Sales executives are often expected to perform the extra admin and outreach tasks that sales reps don't have time to do. They may also attend sales meetings and calls alongside sales professionals to provide extra support, as well as to learn on the job.
Once they have enough experience, they may take on a few accounts of their own too, but these are typically low risk accounts. They will often be mentored by more senior members of the team.
Typically, a sales executive is an individual's first role in sales, and after a few years in the job, they will have learned and progressed enough to be promoted to a more senior role.
What Types of Businesses Hire Sales Executives?
Sales executives are employed by all types of businesses, although due to their junior status, they will never be the first member of a sales team to be hired.
10. Sales Apprentice
A sales apprentice is essentially a sales trainee, who may be on a paid or unpaid internship. They are likely straight out of school and join the sales team to learn and gain some experience in the industry.
They will often shadow more senior members of the team, receive thorough training, and support the team by performing the easiest sales tasks.
What Types of Businesses Hire Sales Apprentices?
In theory, a sales apprentice could be useful to any type of business, but larger organizations tend to be the ones to offer apprenticeships. Sales teams at early-stage companies are often too busy to have time to provide training.