How First Hold Achieved a 60% Email-to-Lead Rate with Mailshake
How First Hold Achieved a 60% Email-to-Lead Rate with Mailshake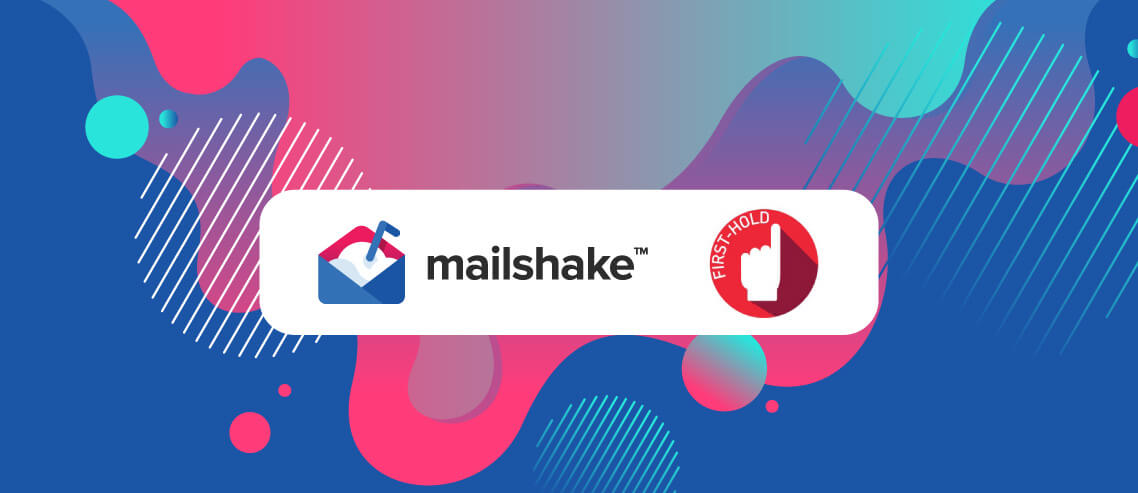 With the power of Mailshake, Jennifer Brown, President and Co-Founder of venue booking platform First Hold, has proven that there's plenty of life left in one of the most pandemic-hit industries.
The hospitality and events industry had a tough year in 2020, but even in the most difficult times, email marketing has shown its ability to connect people and create business opportunities.
First Hold is a unique venue sourcing platform in that it allows you to check the availability of venues you're interested in and put an immediate hold on them. This prevents the all too familiar scenario of finding the perfect venue only to come back five minutes later to find it's been booked by someone else.
However, to allow event planners to benefit from this type of service, you need to have a wide variety of venues to choose from. And to reach venues on a meaningful scale, First Hold needed to unleash the power of cold email.
The Dashboard of Dreams
While researching potential software to help with the process, Jennifer and campaign designer Victoria were drawn to Mailshake's resources: "It was your tutorials and blog content that was so helpful," says Jennifer.
They found that "not every platform can do the things that Mailshake can do," and after taking advantage of Mailshake's tutorials, they put their trust in the platform to execute their cold email campaign.
First Hold's dashboard now shows incredible results, demonstrating the power of outbound emails when it comes to generating leads. The average open rate for emails across all industries is 37%, but through great copy and emails that offered prospects real value, Jennifer and Victoria were able to eclipse that number in their very first email campaign.
Their hard work, along with Mailshake's capabilities, turned their Mailshake account into a "dashboard of dreams," with huge levels of engagement and a Lead Catcher full of qualified leads. As Jennifer puts it: "It just starts sending me leads."
Asking for Engagement and Delivering Value
The success of Jennifer and Victoria's campaign was due largely to the approach they took with their emails – rather than requesting specific actions from their prospects, they asked what they could do for businesses around the country that were struggling in the pandemic economy.
"A part that was really helpful was the feature where Mailshake cleans emails," explains Jennifer, which enabled First Hold to create an extremely targeted list. This allowed the pair to create a very focused message that was perfectly optimized for their target audience, and to be confident that their message would reach the recipient.
Rather than focusing on a hard sell, First Hold used their email outreach as an opportunity to build relationships, and gradually work in a soft sell. With the help of some catchy headlines (e.g. You're not alone…. Is this too creepy?) and some strong copy, the replies (and leads) soon flowed in.
In a one-month period, Jennifer and Victoria sent out 392 emails using Mailshake, achieving an 83% open rate and generating 238 leads. "We love Mailshake," says Jennifer. "We've had great results."
Combining the Power of Email and Social
The best sales reps spend 6 hours a week prospecting and making connections on LinkedIn, which is something that Jennifer worked into her campaign with great success.
Before sending out their emails, Jennifer and Victoria researched their target audience on LinkedIn, connecting with prospective clients and sending a message that highlighted their email outreach.
Creating that personal connection to back up what you're doing with your emails is an effective approach, and it's made even easier with Mailshake's LinkedIn integration. Engaging with potential clients on multiple fronts will help boost the efficiency of your campaign, and Mailshake has many integrations to help you do this.
Continuing to Streamline the Process
Jennifer and Victoria had almost immediate success with their campaign, but there's always room to optimize.
They're eager to keep improving what they're doing, and one of the ways they plan on doing so is through Mailshake's resources – particularly "office hours." This Mailshake offering will allow them to work with Mailshake staff to fine-tune their campaign.
In addition, they're already streamlining their outreach by leveraging the A/B feature, which helps them tweak each email to achieve maximum effect. With so many leads coming in, it will also be important to automate their responses.
They're now looking at how they can use Mailshake to further automate their follow-up process and ensure that they're not just generating leads but converting a high percentage of them as well.
The Resources to Unlock Your Creativity
Just like Jennifer and Victoria you can achieve impressive results through email outreach. You've got the creativity to showcase your business, and Mailshake has the resources you need to make the most of it and get your message in front of a large, targeted audience.
When you offer value and seek engagement, people will respond, and for First Hold, this meant hundreds of new leads in the first weeks of their very first campaign.