Sales Manager: Main Responsibilities, Skills and Challenges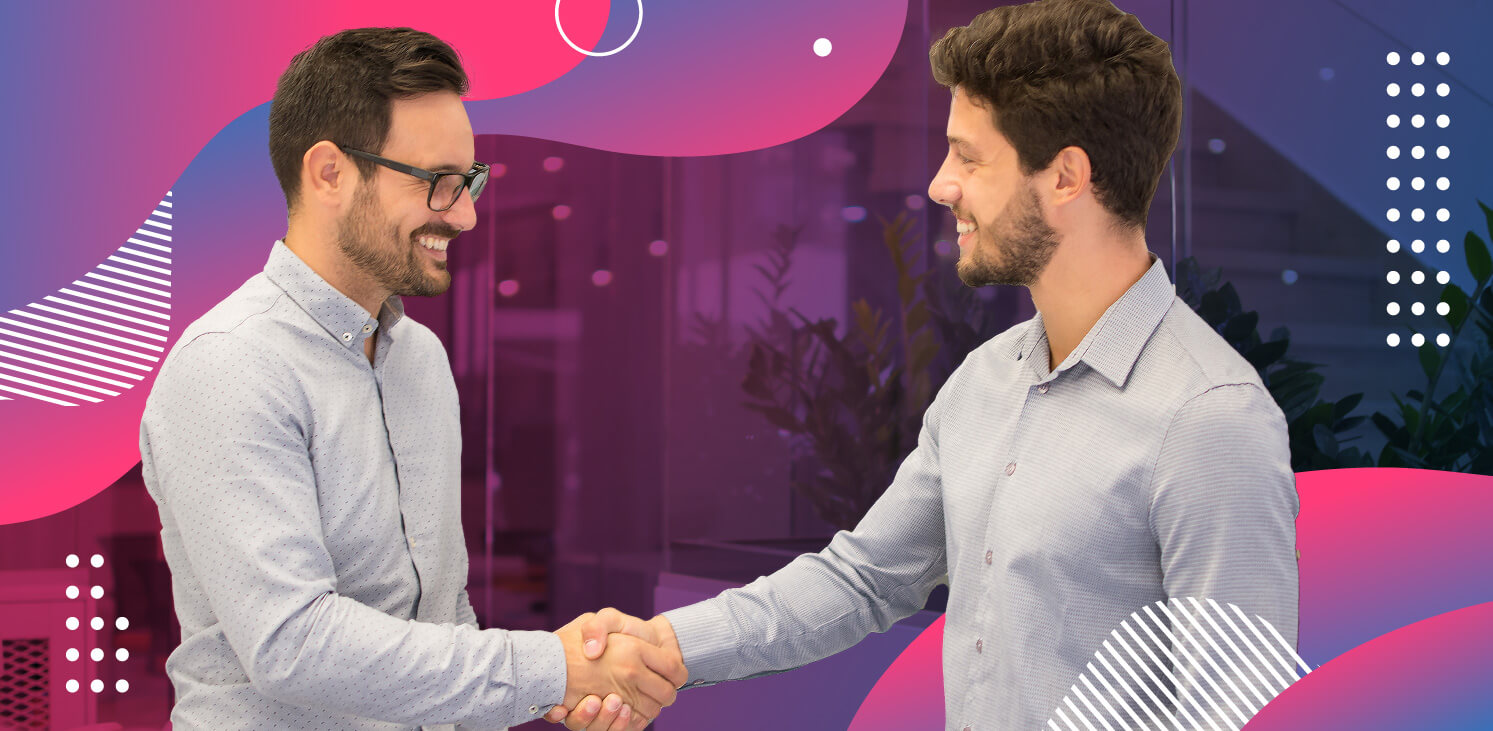 Sales manager is a role that most sales professionals aspire to. Sales managers are generally paid very well, on a nice commission package, and have plenty of responsibility in a fast-paced environment.
If you live and breathe sales – and can take the pressure – it's the perfect role.
In this guide, we'll take you through everything you need to know about being a sales manager, including what the role entails, necessary skills to be successful in the job, and common challenges that sales managers may face.
What Is a Sales Manager?
Simply put, a sales manager is the person who is responsible for leading an organization's sales team.
In a large organization, they may report to the sales director or head of sales, while in smaller companies, they will likely report directly to the CEO or managing director.
The role can vary depending on the size and type of the organization – and the product or service it sells – but generally sales managers are the professionals setting sales goals and quotas, and pushing their team to hit them.
As leaders, sales managers are generally responsible for hiring and firing, identifying where training is needed and providing it, mentoring sales reps, and assigning sales territories.
Their role also includes creating sales plans and analyzing data in order to make informed decisions. They will regularly report back to directors on progress – and may even have a hand in steering the future of the business.
Everything they do contributes to their goal of hitting sales targets and generating profit for their company.
What Does a Sales Manager Do?
A sales manager's role consists of many duties – here are some of the most important:
Identifying Sales Goals
Setting sales goals is one of the main aspects of a sales manager's job description. Of course, it's not as simple as plucking an ambitious figure out of thin air and overworking your team in order to hit it.
Sales goals need to be exciting, but they also need to be realistic – consistently failing to hit targets will not be well-received by the board and will quickly de-motivate your team. But if you set them too low, you may be holding back the business's bottom line.
As a result, much of a sales manager's role involves analyzing both historic and real-time data to deduce:
What the sales goals and targets should be
How close their team is to hitting them
What needs to change in order to get their team on track to hit their sales goals
Creating Sales Plans
Another important part of a sales manager's role is building a comprehensive sales plan that maps out a clear route to hitting these goals and targets. This task is pretty involved, as it should incorporate different sales techniques and strategies and play to the strengths of their team and value proposition.
In order to develop a workable sales plan, they will also need to proactively experiment with different techniques and perform A/B testing to see which plan gets optimal results.
Once the plan has been implemented, the sales manager will assign quotas to each individual and team, considering their experience and strengths. They will then monitor their team's progress and may increase or decrease the quotas accordingly.
Providing Training Opportunities
It's likely that training will be required in order for sales teams to hit their quotas.
Sales is a fast-moving industry – particularly since the advent of social and online selling. It's important to keep up with the latest, most effective techniques, and to provide the necessary training for sales teams to be able to make the most of them.
The sales manager should be able to identify gaps in knowledge and provide the relevant sales training. If individual sales reps are struggling – or are new to the business – they should also provide one-to-one mentoring.
Motivating the Team
Motivating the sales team is a huge part of being a sales manager. Many sales managers cultivate energetic work personalities, designed to encourage their team and get them to close more deals.
Work perks – such as social events, dress down days, and office beers – are common tactics worth considering. However, in a money-driven industry like sales, financial incentive programs are huge. The sales manager is typically in charge of administering incentive programs, which involves finding a delicate balance between motivating sales reps and protecting profit.
Managing Accounts
Every company has a bunch of key accounts that are too important or too valuable to leave to a newbie. This is why sales managers will typically keep an active watch over these accounts – and step in to help where required. At smaller organizations, they may even take on these accounts themselves.
Recruiting and Hiring
The sales manager is in the best position to identify the people they need on their sales team in order to hit their targets. At some businesses, they will be in charge of hiring and firing, whereas at others they will still be highly involved in the process. Once new hires are made, they will also be tasked with onboarding them.
What Is a Sales Manager's Working Environment Like?
Working environments in sales vary wildly depending on the size of the organization and the services or products they sell. However, sales teams generally foster their own working environment that feels slightly different to that of the rest of the company.
While there will be exceptions to the rule, sales environments tend to be fast-paced, high-pressure, and money-driven. And this is especially true for sales managers. Professionals in this role must therefore be extremely resilient and able to thrive under a large amount of pressure.
In most businesses, sales managers will operate both in their internal company headquarters, and also in the meeting rooms of the leads and clients they visit for pitches and meetings. In many cases, they may also be required to visit their company's international, national, regional and local offices or branches, and in some cases, the offices or branches of their dealers and distributors.
Nowadays, much of a sales manager's job may also be performed remotely. Some companies have strong home working policies, which means that some – or even all – of their time could be spent working from their house. Since their job often requires a lot of travel for in-person meetings, sales managers will also need to be able to work remotely from planes, trains, and cars – and everywhere in between.
Required Skills for Sales Managers
Given the diversity of sales manager job descriptions, people who aspire to this job will need a wide variety of skills.
Here are the essential skills that sales managers need to have:
General sales skills
Recruitment skills
People skills
Training and mentoring skills
Communication skills
Forecasting skills
Financial, and general numeracy, skills
Public speaking skills
Leadership skills
Technology skills
Organizational skills
While sales qualifications no doubt help, most of these skills will need to have been earned on the job.
Furthermore, as the sales manager role is a senior position in the hierarchy of a sales team, employers will value experience in creating and implementing sales plans, as well as a proven track record of performing well in a sales role.

Common Challenges for Sales Managers
One of the most frustrating elements of a sales manager role is that, no matter how good your training or your sales plan, there is a lot outside your control. After all, in order for a deal to close, so many factors need to go right.
Some of these factors are under a sales managers' control, but others are under the control of the individual sales rep, while some are external factors that the sales manager can do nothing about. For example: a sudden drop in a client's budget, a decision maker who has been fired, or a qualified lead who has simply had a bad day.
Indeed, sales managers cannot control 83% of the metrics they're held accountable to.
Another huge challenge is underperforming salespeople. A full two-thirds of all salespeople miss their quota – which often becomes the sales manager's responsibility.
Salespeople tend to be ambitious, and often your top sales reps will be the most experienced. They may be at a point in their career where they want to progress and take on more responsibility, which is a challenge if there are no internal vacancies. Sales managers have to act fast to avoid losing them, either to disengagement and burnout, or to a competitor.
It's vital that sales managers set goals and targets based on accurate data, but this is harder than it sounds. Sales reps may exaggerate their pipelines to make it sound like they have more going on than they actually do and impress their boss. Yet, this inaccurate information leaves you with a huge gap between what you think your team can achieve, and a realistic goal.
Despite all of the above, many sales managers would say their single biggest challenge is managing the board's expectations. This needs to be done delicately: you don't want to look like you can't achieve what they expect of you, but you don't want to set yourself up to fail either.
What Qualifications Do Sales Managers Need?
While relevant qualifications certainly enhance the resume of an aspiring sales manager and look attractive to hiring managers, it's important to remember that most employers will consider experience in sales and management to be more important than academic qualifications.
Potential sales managers are routinely asked questions around market knowledge and are called on to deliver evidence of a strong track record in sales and management during the application process.
That said, for sales jobs in specific industries – such as technology, scientific, or engineering – employers may prefer you to have a professional qualification or degree within their field. They need sales managers to have an in-depth understanding of their products and the market, and this is a simple way to demonstrate that you get it and are passionate about it.
However, you could also be considered for a specialist sales job if you come from a background in designing, manufacturing, or marketing the specific products your team are selling.
If you have plenty of sales experience, but little experience in management, you can boost your resume by pursuing a professional management qualification.
Conclusion
Becoming a sales manager undoubtedly takes a lot of work, but if you're the right sort of person, it will be more than worth it.
After all, being a sales manager will require a lot more sustained effort and motivation than simply getting the position in the first place.
If working in a fast-paced environment, nurturing a team, and aiming for big wins under a high level of pressure sounds exciting and motivating – rather than daunting and anxiety-inducing – then don't let anything hold you back from landing that dream job.