Top 11 Sales Newsletters for 2023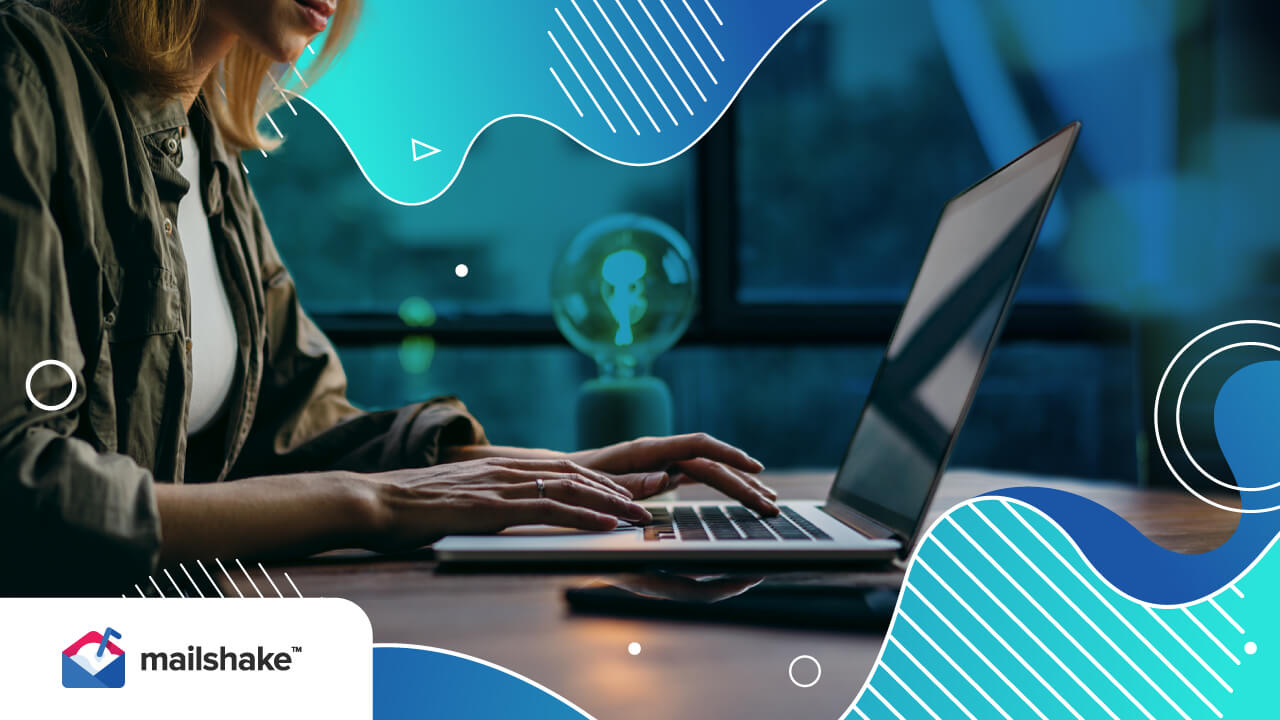 Between emails, blogs, YouTube, and social media, staying updated with the sales world can quickly become a full-time job.
Luckily for you, many companies have condensed everything you need to know about sales updates into bite-sized chunks delivered right to your inbox!
With the newsletters on our list, you can stay on top of the latest sales developments and learn from experts around the world without globetrotting around the internet.
Here are the top 11 sales newsletters you'll want in your inbox in 2023.
Frequency: Daily
Topics discussed: Sales leadership, sales operations, SDRs, hiring and managing sales teams and account executives, and much more.
Where to subscribe: https://mailshake.com/newsletter/
If you're a sales professional looking to accelerate your sales career, Accelerate Newsletter delivers daily actionable tips to help you close more leads.
Written by Sujan Patel — who has helped grow 8 SaaS companies — the Accelerate Newsletter brings 5-minute chunks of wisdom straight to your inbox and is read by over 50,000 sales professionals around the world!
This newsletter is perfect for sales representatives, sales managers, VP of sales, and account executives. But it will also be a helpful read if you're responsible for generating revenue in any capacity.
2. Prospecting From The Trenches
If you're tired of generic and fluffy sales advice from people that aren't really knee-deep in the business, Prospecting From The Trenches will be a breath of fresh air for your inbox.
The newsletter contains tactical sales tips from Florin Tatulea, who has helped build 3 successful outbound programs at high-growth B2B SaaS companies.
3. Gong Newsletter – The Edge
Frequency: Monthly
Topics discussed: Team building, leadership, scaling, sales training, and more.
Where to subscribe: https://www.gong.io/the-edge/
If you're searching for a data-driven newsletter written by an expert, The Edge has got you covered. Straight from the mind of Kelly Breslin Wright, President and COO of Gong, the newsletter covers everything Wright herself has learned about grinding, scaling, and winning building teams.
However, this one is a monthly newsletter, so you might want to subscribe to a daily newsletter along with it to fill in the gaps.
4. Practical Prospecting
Frequency: Random
Topics discussed: Account targeting, sales plays, email templates and frameworks, customer mindsets, and more.
Where to subscribe: https://jed.substack.com/about
Written by Jed Mahrle — who helped PandaDoc achieve a billion-dollar evaluation through his sales efforts — Practical Prospecting is a newsletter that features the growth journey of a salesperson and every actionable tip he learned along the way.
The newsletter has an active readership of over 10,000 salespeople who receive value-packed, simple posts with actionable strategies and real-world examples in their inboxes.
The only downside? It's a random newsletter, so it might disappoint you if you're looking to develop a consistent habit of learning something new every day.
5. Marketing Brew
Frequency: Five days a week (Monday to Friday), so you get the weekend off to reflect on what you've learned over the week
Topics discussed: Industry trends, marketing and sales news, insider information, and more.
Where to subscribe: https://www.marketingbrew.com/subscribe
Packed with the latest marketing & sales news you'll actually want to read, the Marketing Brew's Newsletter keeps you updated on everything marketing. From important social media trends to sales strategies, brand information, advertising, and more, this newsletter is definitely one you don't want to miss.
6. The Close Sale Brief
Frequency: Weekly
Topics discussed: CRMs, cold emails, sales tactics, insider information, statistics, email templates, sales team building, and more.
Where to subscribe: https://www.close.com/newsletter
Read by over 400,000 sales professionals every week, The Close Sales Brief is an epic collection of real-world sales advice, insights, sales tactics, free sales resources, and email and call templates. Published by experts at Close, this newsletter will bring you gems of wisdom on writing cold emails, giving brilliant demos, and perfecting the art of sales.
7. SalesFolk Newsletter
Frequency: Weekly
Topics discussed: Do's and don'ts of cold emailing, cold email templates, tips for writing attention-grabbing subject lines, and more.
Where to subscribe: https://salesfolk.com/
If you're a salesperson desperate to master the art of cold outreach, the SalesFolk Newsletter has what you're looking for.
With a compilation of excellent cold email tips and strategies, actionable templates, and guides for sales pitches, this newsletter has the secret to writing magnetic emails.
8. Sales Hacker
Frequency: Weekly (every Tuesday)
Topics discussed: Lead generation, revenue operations, sales management, sales development, training and coaching, sales enablement, diversity and inclusion, and more.
Where to subscribe: https://gtmnow.com/
From nifty sales hacks to revenue strategies and actionable outreach strategies – the Sales Hacker newsletter is overflowing with helpful information.
Written by a team of B2B professionals, the newsletter email comes with links to interesting articles, video guides on writing expert sales emails, and invitations to the latest upcoming events and webinars to further your learning journey!
9. The CRM Lab
Frequency: Bi-weekly
Topics discussed: Business insights, sales tips, actionable CRM strategies, lead generation, lead nurturing, industry research, and noteworthy stats.
Where to subscribe: https://nethunt.com/crm-newsletter
The CRM Lab Newsletter has everything you need to know about marketing, sales, and CRM in a single newsletter.
Published by NetHunt, CRM Lab sends you not one but two sets of valuable content in each email. Not only do you get actionable CRM tips and strategies, but you also receive handpicked content from experts at NetHunt and beyond, sharing their experiences and must-know sales tricks.
10. The Word Man
Frequency: Bi-weekly (every other Friday)
Topics discussed: Persuasive copywriting techniques, simple marketing tips, and sales strategies.
Where to subscribe: https://www.thewordman.co.uk
Content can make or break your sales strategies. This is where The Word Man is an absolute godsend.
Quirky, fluff-free, and value-packed, Dave Harland's newsletter has a readership of almost 20,000 and is perfect for those wishing to ace copywriting and email marketing.
With practical, straight-to-the-point strategies and tips, and helpful insights from the author's personal life and experiences, The Word Man is the good stuff you need in your inbox.
 11. Dave Gerhardt's Newsletter
Frequency: Random
Topics discussed: Marketing ideas, sales strategies, B2B expertise, and more.
Where to subscribe: https://davegerhardt.com/
Written by one of the top marketing minds in the USA and one of the most well-known influencers in global B2B marketing, Dave Gerhardt's Newsletter is as good as you would expect.
What makes Dave's newsletter unique is that it has no set-in-stone structure or schedule. The email patterns and formats are random, yet he has a huge mailing list because of his incredible tips.
His emails feature industry secrets and insider information, marketing campaign ideas from leading brands, helpful job alerts, and a thought of the week section packed with tips and strategies you've never seen before.
Get Golden Sales Tips Straight To Your Inbox
If you want to grow as a salesperson, it's important to learn something new every day.
So, save yourself from getting overwhelmed by the ocean of information on the internet. Subscribe to a few newsletters we've recommended above.
All of them are equally good but if you're looking to learn bite-sized information daily, the Accelerate Newsletter is an excellent place to start. Good luck!