How Multirisco Used Mailshake to Drive $40k New Business in Their First Two Months
How Multirisco Used Mailshake to Drive $40k New Business in Their First Two Months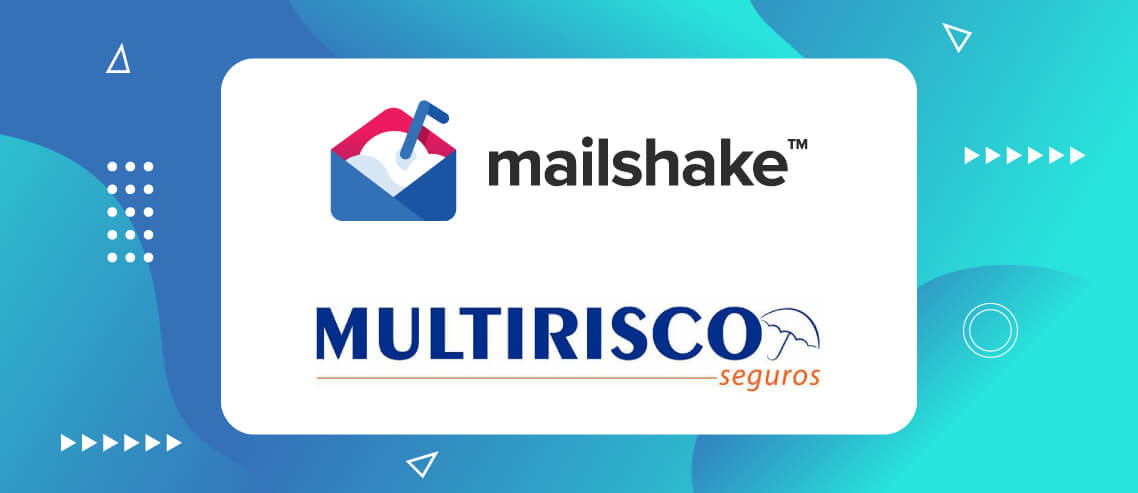 Established in July 2015, Multirisco is striving to become Brazil's largest insurance consultancy platform. Their mission? Naturally, they aim to contribute to the success and business strength of their partners and customers. Most importantly, they do this in a sustainable manner, while staying true to their principles of transparency, agility, friendliness, and social responsibility.
But to achieve these goals, Multirisco also needed to look a little closer to home. Specifically, they needed to discover a sustainable, repeatable way to grow their own business. That meant finding a way of converting more of their leads into paying customers.
And that meant Mailshake.
With Mailshake, Multirisco cold outreach has seen:
Open rates of 60%
Leads generated rate of nearly 20%
Deal close rate of nearly 9%
Over $40,000 in new business generated in 2 months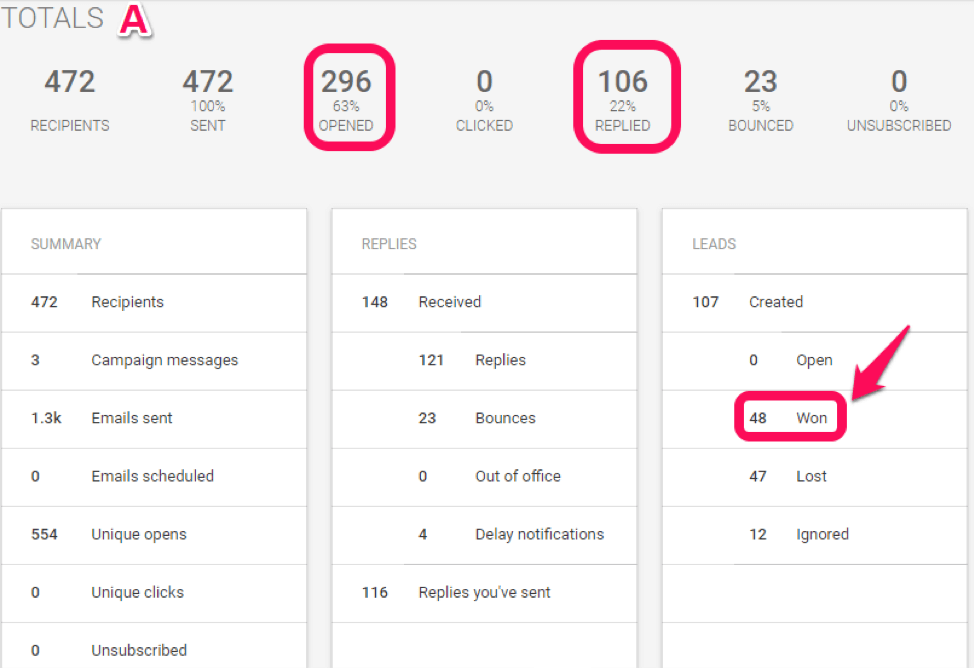 Here's how they did it.
Tapping the Potential of a Large Prospect Database
There was a problem standing in the way of Multirisco's business growth. While they were able to tap into a database of cold prospects, they struggled to turn them into warm leads – and ultimately into clients. At Mailshake, we see this problem all the time – in fact, 69% of marketers say that converting leads is their number one marketing priority.
So what was holding Multirisco back? It certainly wasn't an issue of volume. Their sales team was able to access tons of prospects with great business potential.
Instead, the problem stemmed from the quality and functionality of the software they were using – they simply didn't have a tool that allowed them to communicate effectively with prospects. And without effective communication, their chances of moving prospects through the sales cycle were dramatically reduced.
Not All Inbound Marketing Tools Have What It Takes…
Multirisco was well aware of this problem. In fact, they hoped they'd already solved it by signing up for a different inbound marketing tool. Unfortunately, they soon realized that their initial tool of choice had three critical flaws:
It was failing to deliver any significant results
It offered limited (or no) functionality around key factors such as email personalization
It was putting Multirisco's domain at risk through high sending volume and poor email formatting
The frustration they were feeling is easy to imagine. Having found a tool that appeared to offer exactly what they needed, Multirisco soon learned that not only was it failing to deliver, but it may have actively been making things worse. Quality email outreach is difficult enough at the best of times, without your software suite shooting you in the foot.
Mailshake Changed Everything
Fortunately for Multirisco, not all inbound marketing tools are the same. When they found Mailshake, it quickly became apparent that this was the solution they had been searching for all along.
Things started going right as soon as they first got in touch with us – despite the Portuguese-English language barrier. Felipe Ramos, CEO of Multirisco, sent us an email using a translator, explaining that he was interested in Mailshake but didn't speak English. A member of our CSM team speaks Portuguese, so this wasn't an issue; we gave our onboarding call in Portuguese, making it simple for the key points to be understood and replicated by their SDRs. What's more, Felipe and the Multirisco team found Mailshake so easy to use that language ceased to be a factor.
Once they had been onboarded, the sales development team relied on Mailshake to help them strike up conversation with potential customers. Simplicity is at the core of their email campaigns, which feature straight-to-the-point copy as well as two follow-up messages, focusing on identifying the right person to contact regarding insurance purchasing decisions.
Adding Value From Day 1
Multirisco started using Mailshake in October 2019, starting out with a single Omni license before upgrading to six Pro licenses. It didn't take long for them to start seeing a return. Over the next two months, their reliance on Mailshake grew to the extent that we accounted for 5% of their lead generation channels and tools.
Why were they so fast to embrace Mailshake? Because we delivered real, measurable results fast. They saw a 9% conversion rate from cold prospects to warm leads interested in learning more about Multirisco's service offering. Between November 2019 and early January 2020, we helped them generate $40,000 in revenue.
In 2020, they're projecting that Mailshake campaigns will be responsible for driving 42% of total campaign revenue – equivalent to around $1.2 million. We'll be helping them forge lasting connections with 60,000 new contacts, who they expect to convert to hot leads at a rate of around 3% – way above what they'd been seeing previously. It's no wonder that they're planning to double their current number of Pro licenses in the near future.
"Mailshake gives unorganized SDRs their superpower to be efficient in their follow-up and do what they do best, which is communicate." – Felipe Ramos, CEO of Multirisco
Personalization, Templates & API Integrations Drive Results
How did Mailshake empower Multirisco to generate such great results? What were the big difference-makers? And which features are they looking forward to using much morein the future?
First off, they were won over by our API integration. Our documentation made it simple for Multirisco to build integrations with their partners and other external providers – including a customized Zapier Webhook integration with their CRM system, PipeRun. Their IT team is currently working on further integrations to automate the process of list building and importing. At present, the flow of their "typical" campaigns looks like this:
Data mining is carried out using AI to identify targets within Multirisco's audience
This data is enriched using a Brazilian third-party tool
Audience data is cleaned up using another Brazilian tool
Lists are automatically imported to Mailshake via API
Another "win" is our in-app templating feature. Our templates give Multirisco's SDRs tons of ideas on how to compose snappy, engaging copy and make full use of the data available to them. This combines seamlessly with our personalization tools, which allow for the creation of highly tailored messages that are laser-targeted to Multirisco's audience.
"Without any doubt, the possibility of sending personalized emails in bulk makes a huge difference in our results," explains Felipe. "The inbound marketing platform we used before didn't give us that possibility – even though it's a great tool, it was not the right tool for sending outbound emails. Mailshake is the right tool."
They've also been A/B testing their subject lines in Mailshake to find the messaging that best resonates with prospects. This is a huge deal – and a vital feature – in a world where almost half of email recipients decide whether to open a message based solely on the subject line.
But that's not all. In addition to our fully-loaded feature set, Multirisco has taken full advantage of our wealth of informative, insightful marketing content. Their team reads our blogs and has picked up countless tips on cold prospecting best practices. In short, Felipe concludes: "There's nothing bad to say about Mailshake."
Like the sound of Mailshake? Think we could help with your own inbound marketing activity? Book your 30-minute demo to learn how we can empower you to reach new prospects and close more deals!